Contact Case Manager
Stephanie Jost
71 S. Wacker Drive Suite 2400
Chicago, IL 60606
T: 312-705-9324
F: 312-655-0644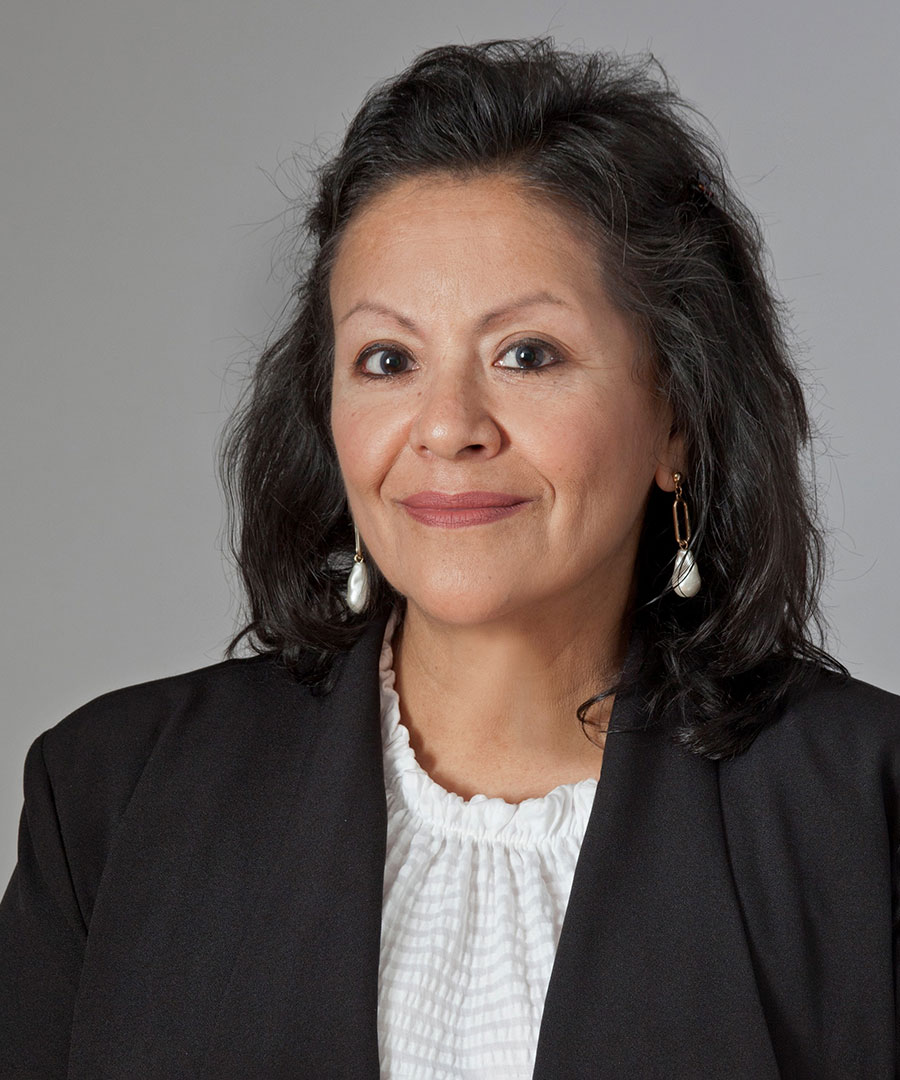 Hon. Elizabeth Loredo Rivera (Ret.)
Contact Information
Stephanie Jost
71 S. Wacker Drive Suite 2400
Chicago, IL 60606
T: 312-705-9324
F: 312-655-0644
General Biography
Practice Areas
Family Law
Honors, Memberships, and Professional Activities
Background and Education
Hon. Elizabeth Loredo Rivera (Ret.) joins the JAMS family law practice in Chicago after 24 years of service on the Cook County bench. Judge Loredo Rivera presided over a trial calendar in the Domestic Relations Division from 2002 until her retirement in 2022, as well as a post-decree calendar in the same division from 2000 to 2002. She has extensive experience in family law matters, having heard hundreds of motions, arguments and trials. The trials over which she presided included hotly contested custody and child relocation issues, large estates and substantial business holdings.
Even so, the most rewarding aspect of Judge Loredo Rivera's judicial career was being able to help many litigants reach settlements, thus avoiding the cost and uncertainty of a trial.
Judge Loredo Rivera's litigation, judicial and settlement experience includes a wide array of family law cases, such as:
Allocation of parental responsibilities (custody)
Allocation of parenting time (visitation)
Disputes regarding the safety of minors, including those with special needs
Disputes about parenting styles
Disputes about religious education
Relocation of children
Distribution of assets and debts
Prenuptial and postnuptial agreements
Valuation of businesses
Setting/review of maintenance
Same-sex civil union and marriage dissolutions
College contribution
Marital and nonmarital estate issues
Allocation of family debts
Annulments (Declaration of Invalidity of Marriage)
Honors, Memberships, and Professional Activities
Memberships and Affiliations
Member, Hispanic National Bar Association
Member, Illinois Judges Association
Member, Illinois Latino Judges Association
Past Board Member, Hispanic Lawyers Association of Illinois
Past Treasurer, Puerto Rican Bar Association of Illinois
Past Member, Mexican Women's Committee, Mexican Fine Arts Center Museum (n/k/a National Museum of Mexican Art)
Past Board Member, Chicago Urban League
Past Board Member, Illinois Committee for the Prevention of Violence
Selected Talks
Speaker "Pursuing a Legal Career: My Path," Hispanic National Heritage Month, Circuit Court of Cook County, 1999–2019
Speaker, "The Court System in Cook County Illinois and Illinois Law" (for visiting scholars and a judge from Tsu District Court in Japan), 2014
Speaker, "… then you shoulda put a ring on it" (for a delegation of Mexican law school professors, law firm partners, bar association presidents and other legal professionals), American Bar Association's Rule of Law Initiative, Circuit Court of Cook County, 2011 (presented in Spanish)
Speaker, "Illinois Law on Dissolution of Marriage" (for law school dean, law school professor and law students from Facultad Libre de Derecho in Monterrey, Mexico), Circuit Court of Cook County, 2011 (presented in Spanish)
Speaker, "Legal Careers" and "The Truth About the Practice of Law" (for visiting law school students and high school students), Circuit Court of Cook County, 2009–2019
Speaker (at Chicago area schools), "Seven Reasons to Leave the Party" (an interactive presentation on risky behavior for school-aged youth), Illinois Judges Association, 2009–2014
Speaker, "Legal Protection from Domestic Violence" (at Chicagoland churches and civic organizations), Illinois Judges Association, 2011–2017
Panelist, "Judicial Perspective" (Chicago cable television)
Background and Education
Judge, Circuit Court of Cook County, 1998–2022

Domestic Relations Division, 2000–2022

Trial Calendar, 2002–2022
Post-Decree Calendar, 2000–2002

Cook County Juvenile Center, 1998–2000

Child Protection Division, 1998–2000

Assistant State's Attorney, Cook County State's Attorney's Office, 1983–1998

Executive Staff

Deputy Director, Community Prosecutions Division

Criminal Prosecution Division

Deputy Chief, Sex Crimes Prosecution Division
First Chair, Felony Trial Division
First Chair, Night Narcotics Division
Trial Supervisor, Felony Review Division

J.D., John Marshall Law School (n/k/a University of Illinois Chicago School of Law), 1983
Disclaimer
This page is for general information purposes. JAMS makes no representations or warranties regarding its accuracy or completeness. Interested persons should conduct their own research regarding information on this website before deciding to use JAMS, including investigation and research of JAMS neutrals. See More
Search our global directory of mediators, arbitrators and ADR professionals.
FIND A NEUTRAL