Meet Reggie.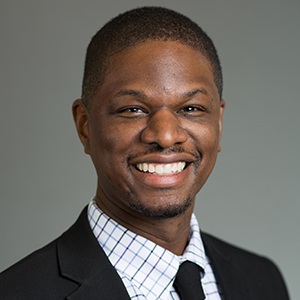 "At JAMS, client service isn't just setting and managing case files, it's building trust and creating an overall positive experience for attorneys and their clients."
Reggie Joseph | Assistant Manager
rjoseph@jamsadr.com
P. 213-253-9704
---
JAMS Case Management Team
Whether it's ease and efficiency in scheduling, determining which ADR process benefits your situation or selecting the perfect neutral for your case, JAMS case managers are highly skilled and are here to help you. They partner with JAMS mediators and arbitrators to deliver the highest-quality dispute resolution experience.
Local Solutions. Global Reach. TM
JAMS successfully resolves business and legal disputes by providing efficient, cost-effective and impartial ways of overcoming barriers at any stage of conflict. JAMS offers customized, in-person, virtual and hybrid dispute resolution services through a combination of first class client service, the latest technology, top-notch facilities, and highly trained mediators and arbitrators.
---
ADR Services
---
Forms & Resources
---