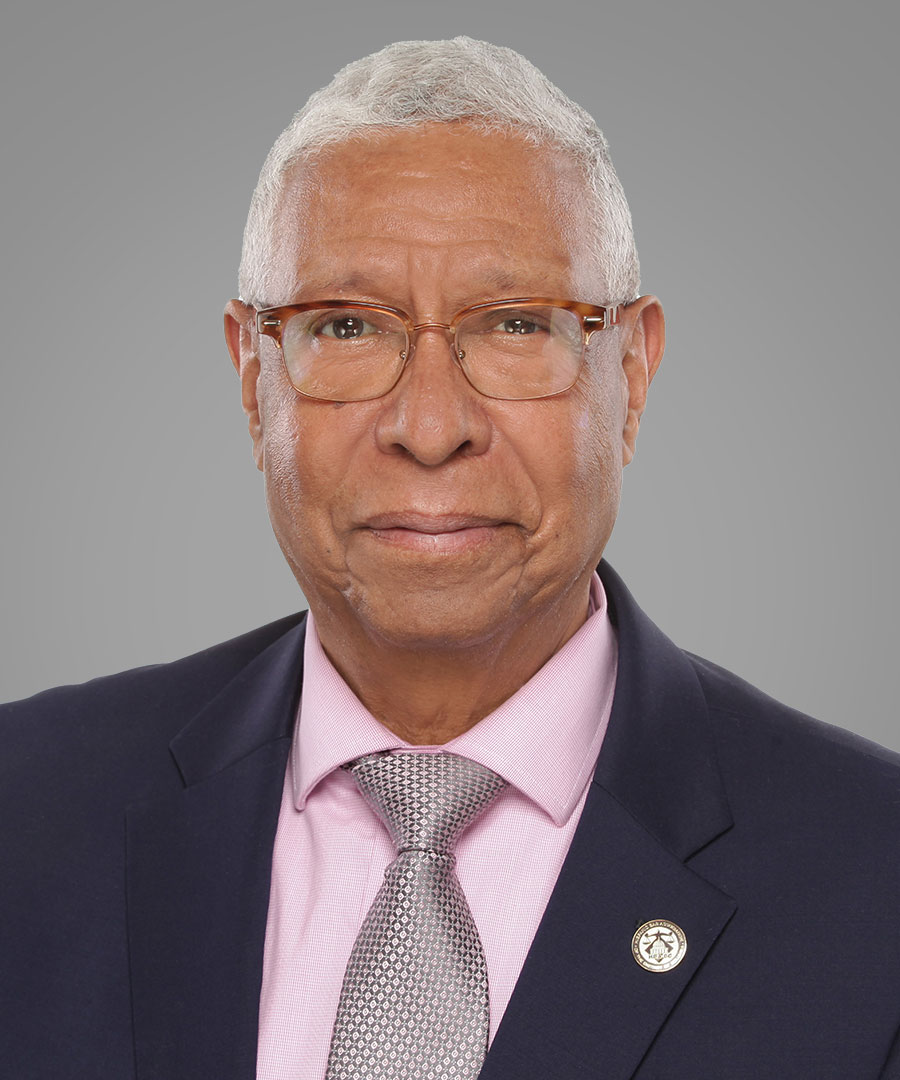 Hon. Ricardo M. Urbina (Ret.)
Contact Case Manager
Erika Holland
1155 F Street, NW Suite 1150
Washington, DC 20004
T: 202-533-2019
F: 202-942-9186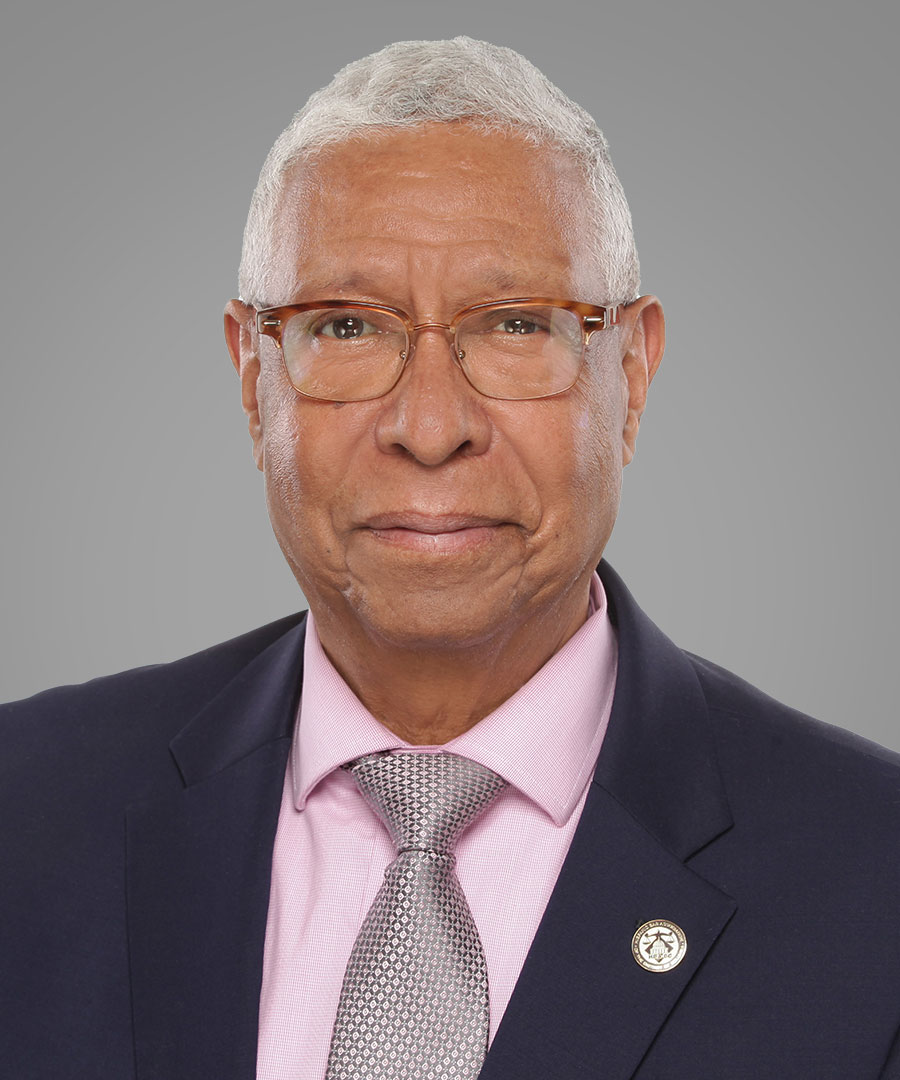 Hon. Ricardo M. Urbina (Ret.)
Contact Information
Erika Holland
1155 F Street, NW Suite 1150
Washington, DC 20004
T: 202-533-2019
F: 202-942-9186
General Biography
Practice Areas
Business & Commercial
Construction
Employment Law
Federal Law
Governmental/Public Agency
Insurance
Intellectual Property
Professional Liability
Honors, Memberships, and Professional Activities
Background and Education
Hon. Ricardo M. Urbina (Ret.) joins JAMS following 31 years of distinguished service on the District of Columbia federal and superior courts. Most recently, Judge Urbina served 18 years as a judge for the U.S. District Court for the District of Columbia and issued well over 1,000 memorandum opinions. In April 1981, he became the first Latino to be appointed to the bench in the District of Columbia. During his 13 years on the superior court, Judge Urbina garnered distinction for his handling of complex civil and criminal litigation. He managed one of the court's most demanding trial assignments, handling a complex civil litigation calendar and heading the court's Family Division.
Judge Urbina has enjoyed widespread recognition for his work among various community and bar associations, and he remains active in the world of academia. He is also fluent in Spanish.
ADR Experience and Qualifications
As a federal judge, in addition to having issued well over 1,000 memorandum opinions, Judge Urbina often brought cases to closure before trial by coordinating his efforts with those of magistrate judges to settle cases.
During Judge Urbina's 13 years of service on the superior court bench, he successfully mediated more than 185 cases sent to him by judges sitting in the civil division of the court seeking settlement on the eve of trial.
Judge Urbina has handled matters involving the following areas of law:

Business and Commercial: breach of contract, corporate, corporate governance, foreclosure, franchise, licensing, mergers and acquisitions, oil and gas, partnerships, joint ventures, shareholder's rights, unfair competition
Civil Rights
Class Action/Mass Torts
Construction: public and private infrastructure projects (including bridges, subways and
transportation facilities), roads and highways, casinos, resorts, airports, stadiums and arenas, water and wastewater plants, refineries, pipelines, tunnels, dams, levees, mines, railroads, hospitals and health care facilities, courthouses, prisons and jails, manufacturing and distribution facilities, commercial office towers, high-rise condominiums and hotels, municipal projects, university buildings, schools, shopping centers, as well as a range of energy projects including power plants and co-generation, electrical transmission and nuclear facilities
Employment: Title VII, ADA, breach of employment contract, broker/dealer, class actions, contract disputes, defamations, discrimination, employee benefits and executive compensation, employment-related torts, ERISA litigation, Fair Labor Standards Act, harassment, labor-management disputes, noncompetition, trade secrets, Occupational Safety and Health Administration, OFCCP/affirmative action, partnership dissolution, retaliation, sexual harassment, wage and hour claims, whistleblower, wrongful termination
Family Law: business valuations, child and spousal support, custody and visitation, dissolution, division of property, divorce, marital settlement agreements
Federal: admiralty, antitrust, bankruptcy, environmental, railroad disputes Governmental/Public Agency: condemnation, public policy, regulatory
Insurance: bad faith, coverage, property damage, reinsurance, subrogation
Intellectual Property: computer/high-tech, copyright and trademark infringement, trade dress disputes, patent, trade secrets
Professional Liability: accountant, architect, dental, directors/officers, fee disputes, legal, medical
Securities: breach of fiduciary duty, fraud, stock options backdating disputes, stockholder derivative actions
Representative High-Profile Cases
United States v. Bodnar (June 2009): In April 2009, former Bristol Myers Squibb executive Dr. Andrew G. Bodnar pleaded guilty to making false statements to the Federal Trade Commission about the efforts of his company to resolve a patent dispute over the blood thinner Plavix. At sentencing, Judge Urbina ordered Dr. Bodnar to write a book about his case as a warning to other executives. Having concluded the final draft of the book in October 2011, defendant Bodnar was terminated from supervised release.
Kiyemba v. Obama (October 2008): In October 2008, Judge Urbina ordered the release of 17 Muslim Uighurs detained in Guantanamo Bay. The Circuit stayed the proceedings and in March 2009 issued an order holding that the district courts lack the authority to order the release of the detainees into the United States. The Supreme Court of the United States granted certiorari, vacated the circuit court's decision and remanded the matter to the Circuit for consideration of certain changed circumstances. In May 2010, the Circuit reinstated its March 2009 opinion. In September 2010, the Circuit rejected the petitioners' request for rehearing.
Washington Post v. Department of Homeland Security (October 2006): While researching the access lobbyists and others had to the George W. Bush White House, the Washington Post submitted a Freedom of Information Act request in June 2006 seeking two years of White House visitor logs recounting who had visited Vice President Dick Cheney. The Secret Service refused to process the request, citing executive privilege. In an October 2006 ruling, Judge Urbina ordered the Secret Service to either produce the logs or justify the basis for their nondisclosure. The Secret Service appealed, and the parties briefed the issue of whether to stay Judge Urbina's ruling pending a decision in the Circuit. In January 2007, while the briefing was ongoing, the Washington Post voluntarily dropped the case.
Abigail Alliance for Better Access to Developmental Drugs v. McClellan (August 2004): The plaintiffs were nonprofit groups representing terminally ill patients. They challenged as unconstitutional a Food and Drug Administration (FDA) policy barring the sale of experimental drugs to terminally ill patients. In an August 2004 decision, Judge Urbina granted the FDA's motion to dismiss, holding that because the plaintiffs had not articulated a fundamental constitutional right to experimental drugs and the government policy was rationally related to a legitimate state interest, the plaintiffs had not stated a cognizable claim. The plaintiffs appealed the ruling to the Circuit. The three-judge panel reversed Judge Urbina's ruling, holding that terminally ill patients do have a due process right to experimental drugs that have been determined to be sufficiently safe for expanded human trials. The Circuit granted the FDA's petition for rehearing en banc. In the en banc opinion, the Circuit reversed the panel's ruling and affirmed Judge Urbina's decision.
Campuzano v. Islamic Republic of Iran (September 2003): In September 1997, members of Hamas carried out a suicide attack on the crowded Ben-Yehuda mall in Jerusalem. The attack killed five people and wounded nearly 200 others. Victims of the attack brought suit against the Republic of Iran, which sponsors Hamas. Judge Urbina ordered Iran, which did not participate in the proceedings, to pay $11.7 million in compensatory damages, and $30.89 million in punitive damages. Judge Urbina's opinion in this case has been widely cited in other civil suits against state sponsors of terrorism.
United States v. Montes (October 2002): Ana B. Montes, a former senior analyst for the Defense Intelligence Agency (DIA), was the most high-level spy for Cuba to penetrate the top ranks of the U.S. intelligence community. Over her 15-year tenure at the DIA, she became a senior analyst on Cuba for the highly secret agency. She used that position to pass highly sensitive information to the Cuban intelligence service, which she communicated with through encrypted messages and shortwave radio transmissions. Pursuant to her 11(c)(1)(C) guilty plea, Judge Urbina sentenced Montes to a 25-year prison term, followed by 5 years' supervised release.
Taucher v. Born (June 1999): The case concerned a regulation promulgated by the U.S. Commodity Futures Trading Commission (CFTC), which stated that anyone who published financial advice (such as amateur investors operating websites) was required to get a license, pay annual fees, hand over lists of subscribers and submit to on-demand audits by the CFTC. In July 1997, a group of nine newsletter and internet publishers sued the CFTC, claiming that these rules violated their First Amendment rights. In June 1999, Judge Urbina found for the plaintiffs and struck down the rules on First Amendment grounds. The CFTC initially appealed the case but reversed course while the case was in the appellate court, perhaps seeing the writing on the wall. The ruling was hailed by many commentators as a significant victory for free speech and an important early precedent regarding the First Amendment in the internet era.
United States v. Espy (December 1998): In December 1998, Judge Urbina presided over the trial of Mike Espy, the former Secretary of Agriculture. The government had charged Espy in a 30-count indictment with accepting $33,000 worth of gifts from companies such as Tyson Foods. Following a two-month trial, the jury acquitted Espy of all charges.
U.S. House of Representatives v. U.S. Department of Commerce (August 1998): In 1998, Judge Urbina sat on a three-judge panel with Judge Ginsburg and Judge Lamberth, which considered the Bureau of Census's plan to use statistical sampling techniques in the 2000 census. The Bureau had argued that the use of statistical sampling would increase the reliability of the census, reduce its cost and alleviate undercounting of people who were difficult to count, such as the homeless. A group of U.S. congressmen challenged the method. The panel granted summary judgment to the plaintiff, concluding that the use of statistical sampling violated the Census Act. In January 1999, the Supreme Court of the United States affirmed the ruling.
Honors, Memberships, and Professional Activities
Honors
Lifetime Leadership Award, Hispanic National Bar Foundation, 2011
Honorable William J. Brennan, Jr. Award, University of Virginia School of Law, 2011
Lifetime Achievements Award, MALDEF, 2014
Certificate of Appreciation for Outstanding Service to the Bench and Bar, D.C. Bar Association,
2006
David Seidelson Chair for Trial Advocacy, George Washington University Law School, 2005
Distinguished Adjunct Teacher Award, George Washington University Law School; 2005
Distinguished Adjunct Teacher Award, George Washington University Law School, 2001
National Civil Rights Award, Puerto Rican Bar
Association, 2001
Graciela Olivarez Award for Outstanding Service, Notre
Dame Law School, 1996
Washingtonian of the Year, Washingtonian magazine, 1986
Simon Bolivar Award, National Council of La Raza, 1985
Juarez-Lincoln Award, Hispanic National
Bar Association, 1983
Professor of the Year, Howard University Law School, 1978
Professional Activities and Teaching
Completed Virtual ADR training conducted by the JAMS Institute, the training arm of JAMS
Member, Board of Directors, National Home Library Foundation, 2002–present
Lecturer at Law and Adjunct Professor (LL.M. level), George Washington University Law School, 1993–present
Lecturer at Law (trial advocacy), Harvard Law School, 1996–2000
Associate Professor, (torts and advanced criminal procedure); Director, Criminal Justice Clinic; Howard University School of Law; 1974–1981
Background and Education
Judge, U.S. District Court for the District of Columbia, 1994–2012
Judge, Superior Court of the District of Columbia, 1981–1994
Chief Presiding Judge, Family Division, 1985–1988
Director, Criminal Justice Clinic; Full-Time Faculty Member (torts and advanced criminal procedure); Howard University School of Law; 1974-1981
Private Law Practice (with an emphasis on commercial, tort and criminal litigation), 1973–1981
Staff Attorney, Public Defender Service for the District of Columbia, 1970–1972
J.D., Georgetown University Law Center, 1970
B.A., with honors, Georgetown University, 1967
Home Office
HOME OFFICE
Available to Travel
AVAILABLE TO TRAVEL
Atlanta, Georgia
1201 W Peachtree, NW, Suite 2650, Atlanta, GA 30309
View Location Details
Disclaimer
This page is for general information purposes. JAMS makes no representations or warranties regarding its accuracy or completeness. Interested persons should conduct their own research regarding information on this website before deciding to use JAMS, including investigation and research of JAMS neutrals. See More
Search our global directory of mediators, arbitrators and ADR professionals.
FIND A NEUTRAL