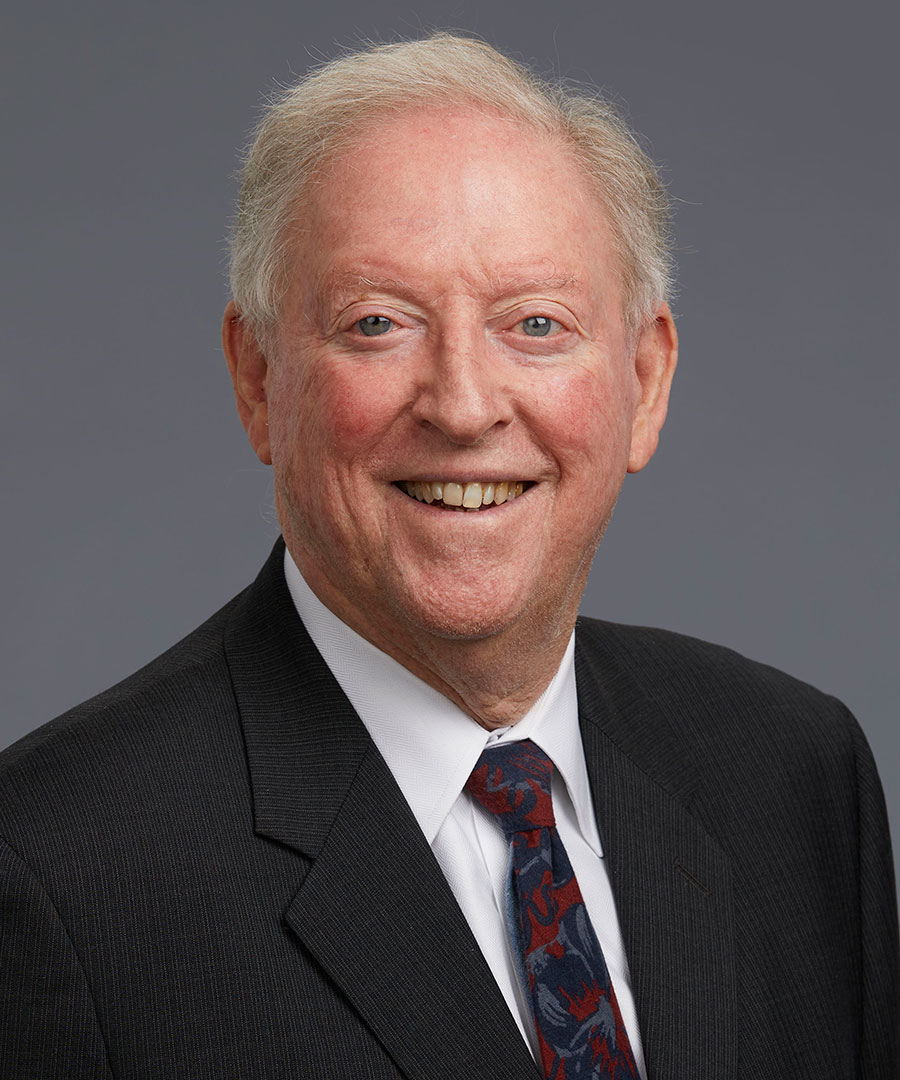 Hon. Alan G. Perkins (Ret.)
JAMS Mediator, Arbitrator and Referee/Special Master
Hon. Alan G. Perkins (Ret.) |
JAMS Mediator, Arbitrator and Referee/Special Master
Contact Case Manager
Robyn Shaldone
1415 L Street Suite 700
Sacramento, CA 95814
T: 916-830-7126
F: 916-565-7780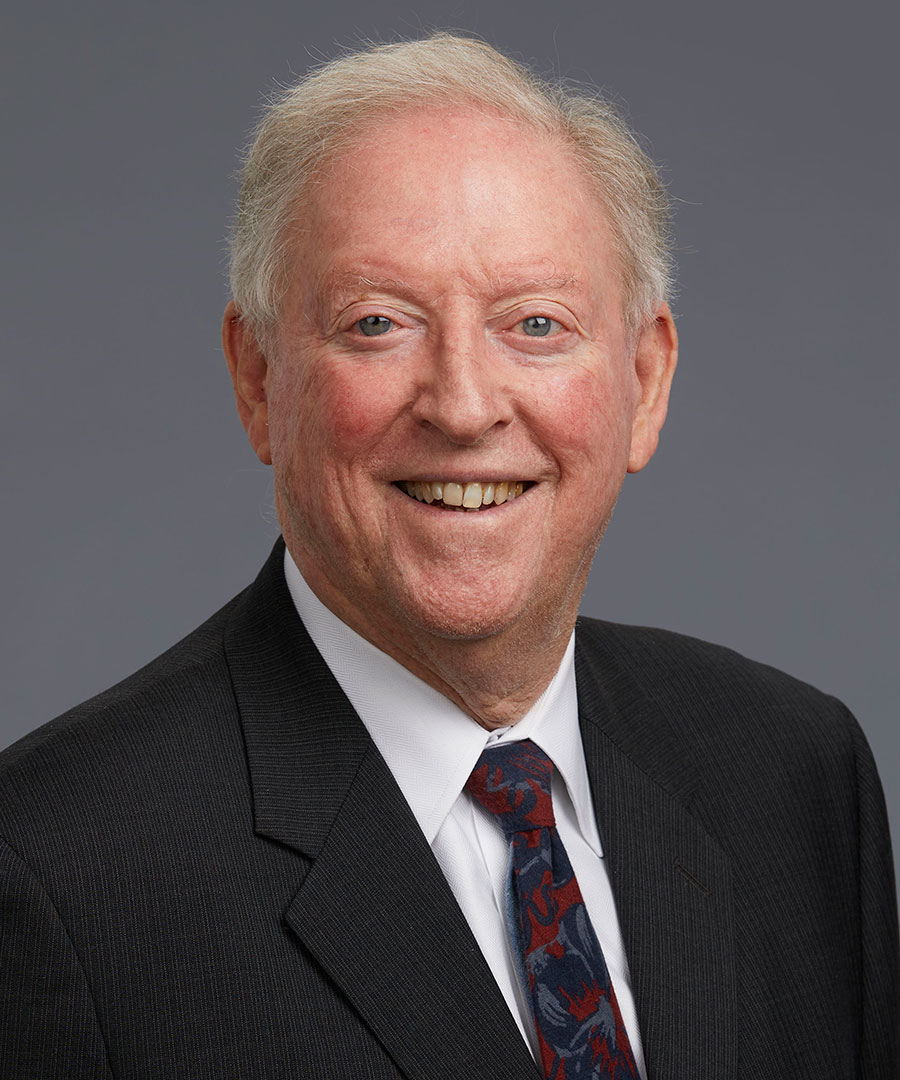 Hon. Alan G. Perkins (Ret.)
JAMS Mediator, Arbitrator and Referee/Special Master
Contact Information
Robyn Shaldone
1415 L Street Suite 700
Sacramento, CA 95814
T: 916-830-7126
F: 916-565-7780
General Biography
Practice Areas
Arbitration
Bankruptcy
Business & Commercial
Class Action & Mass Tort
Construction Defect
Construction
Employment Law
Estates/Probate/Trusts
Personal Injury/Torts
Real Estate & Real Property
Honors, Memberships, and Professional Activities
Background and Education
Hon. Alan G. Perkins (Ret.) joins JAMS after 15 years as a judge on the Sacramento Superior Court, with his last eight years spent adjudicating complex litigation matters. Prior to being appointed to the court, Judge Perkins was a business litigator for three decades, specializing in real estate litigation, bankruptcy litigation and other disputes involving creditors' rights and complex commercial transactions.
During his time on the bench, Judge Perkins handled a wide variety of civil assignments, including complex civil litigation, commercial and residential construction defects, personal injury and wrongful death, employment, probate and family law, California Labor Code Private Attorneys General Act (PAGA) cases and other business litigation. From 2013 to 2020, he presided over the Sacramento Superior Court's complex litigation department, where his duties included case management and trial assignments. While presiding over the complex litigation, he handled a significant number of cases involving commercial or residential construction defects, employment, wage and hour, and PAGA cases. In the summer of 2020, he assisted in the probate department by handling settlement conferences and miscellaneous calendar assignments.
As a neutral, Judge Perkins adds value to the ADR process with his extensive experience conducting settlement conferences and serving as an arbitrator and mediator in commercial and construction-related disputes. He has served as a mediator through the early neutral evaluation panels for both the U.S. District Court for the Eastern District of California and the U.S. Bankruptcy Court for the Eastern District of California. Before joining JAMS, Judge Perkins was an arbitrator for both private and judicial arbitrations.
Those who have appeared before Judge Perkins have witnessed his preparation, organization and patient demeanor. He is thoughtful in his commentary and thinks deeply about the issues in a case to help the parties resolve their dispute, which has motivated him to continue his ADR practice at JAMS.
ADR Experience and Qualifications
Served and assisted the Sacramento Superior Court's settlement conference department for a variety of civil cases, including construction defect, employment and probate disputes
Served as a mediator for the early neutral evaluation panel of the United States District Court for the Eastern District of California and the Bankruptcy Dispute Resolution Program of the United States Bankruptcy Court for the Eastern District
Served as a settlement judge pro tem for the Superior Court of Sacramento County
Served as an arbitrator for both Sacramento and Yolo superior courts, and served as an arbitrator for the American Arbitration Association's construction and commercial law panels.
Representative Matters
Matters Handled as a Judge
Handled commercial and residential construction defect cases
Presided over employment law class actions, wage and hour matters and PAGA cases
Handled employment discrimination cases, including those involving wrongful termination
Presided over medical malpractice claims, including cases involving alleged malpractice by neurosurgeons and emergency room physicians
Handled numerous personal injury cases involving serious injuries or wrongful death arising from:

bus rollovers;
tire design defects;
motorcycle Accidents; and
motor vehicle collisions.

Presided over product liability/design defect class action regarding motorboat design
Presided over commercial lease and rental disputes
Handled alleged wrongful foreclosure by residential lender
Presided over consumer class action regarding newspaper subscription policies
Presided over small business class action regarding allegations of governmental violation of the Prompt Payment Act
Presided over trials and handled settlement conferences for probate cases involving:

trust disputes;
estate administration and accounting disputes; and
conservatorship disputes.

Handled settlement conferences in a variety of civil cases involving construction, insurance coverage, employment and personal injury disputes
Arbitrations Handled
Arbitrated claim for over $500,000 allegedly due under a purchase and sale contract for a subdivision, with issues involving the interpretation of the agreements and the various expense claims for construction cost
Arbitrated claims for $300,000 due under a contract for construction of a shopping center
Served as an arbitrator in a tripartite arbitration lasting 73 days with claims that exceeded several million dollars
Mediations Handled
Mediated multiple cases alleging violations of California Labor Code wage and hour laws, including waiting time penalties, failure to pay overtime, meal breaks and rest breaks, and minimum wage claims
Mediated multiple actions alleging failure to make reasonable accommodations based on disabilities
Handled settlement conferences in a variety of civil cases involving construction, insurance coverage, employment and personal injury disputes
Honors, Memberships, and Professional Activities
Completed Virtual ADR training conducted by the JAMS Institute, the training arm of JAMS.


Memberships and Affiliations
Member, Federal Bar Association, Sacramento Chapter, 1990-2005

President, Federal Bar Association, Sacramento Chapter, 1995

Member, American Bar Association, 1974–present

Litigation Section
Construction Industry Forum

Member, Milton L. Schwartz/David F. Levi American Inn of Court, 1993-present
Member, Sacramento County Bar Association, 1975-2005

ADR Section
Bankruptcy Section
Commercial Law Section

Member, American Bankruptcy Institute, 2020
Member, Advisory Board to the Ninth Circuit, 2004–2005
Member, Magistrate Judge Selection Committee, U.S. District Court for the Eastern District of California, 2005
Member, Executive Committee, Ninth Circuit Conference, 2001–2004
Member, California Judicial Council, Various Working Groups

AB 2073 Mandatory E-Filing Working Group, 2012–2013
Court Technology Advisory Committee, 2014–2015
Criminal Law Advisory Committee, 2016–2019
Information Technology Advisory Committee, 2015–2019
Co-Executive Sponsor, Disaster Recovery Workstream, 2016–2018
Co-Executive Sponsor, Community Development Workstream, 2018–2020

Member, Center for Judicial Education and Research, Various Advisory Committees
Probate and Mental Health Committee, 2007–2009
Probate Law Curriculum Committee, 2010–2012
Member, California Judges Association, 2005-2020
Civil Law and Procedure Committee, 2012–2014
Executive Board and Finance Subcommittee, 2014–2017
Probate and Mental Health Committee, 2014–2017
Judge, Sacramento Superior Court, 2005–2020
Member, Education Committee, 2006–2012
Member, Bail Review Committee, 2006–2007
Chair, ADR Grant Proposal Committee, Hon. Michael Virga, 2006–2007
Member, Family Law Committee, 2007–2008
Member, Civil Division Committee, 2007–2020
Member, Technology Committee, 2009–2011
Co-Chair, Technology Committee, 2012–2020
Member, CCMS Committee, 2011–2012
Member, New Courthouse Committee, 2010–2020
Member, Court Executive Committee, 2010–2015
Member, Case Management System Implementation Workgroup, 2017–2020
Selected Speaking Engagements, Teachings and Lectures
Adjunct Instructor, Legal Research and Writing, UC Davis School of Law, 1979–1982
Adjunct Instructor, Trial Practice, UC Davis School of Law, 1980
Panelist, "Effective Voir Dire in Civil Cases," California Continuing Education for the Bar Program, 2006
Moderator, "Basic Civil Trials," Judicial Training Program, Sacramento Superior Court, 2006–2007
Trainer, Fairness and Bias, Pro Tem Judge Education Program, 2006
Panelist, "As Judges See It: Top Mistakes Lawyers Make in Civil Litigation," NBI, 2013
Panelist, "Managing the Complex Construction Defect Case in Sacramento County," Sacramento County Bar ADR Section, 2014
Panelist, "Advanced Issues in Complex Cases," Los Angeles County Bar Association Complex Court Symposium, 2018
Selected Awards and Honors
Judge of the Year, American Board of Trial Advocates, Sacramento Valley Chapter, 2019
Judge of the Year, Capitol City Trial Lawyers Association, 2014
Bar Admissions

California, 1974–present
U.S. Court of Appeals, Ninth Circuit, 1976–2005
U.S. Court of Appeals, D.C. Circuit, 1978–2005
U.S. District Court, Eastern District of California, 1975–2005
U.S. District Court, Southern District of California, 1990–2005
U.S. District Court, Central District of California, 1976–2005
U.S. District Court, Northern District of California, 1984–2005
Background and Education
Judge, Sacramento Superior Court, 2005–2020

Complex Civil Trials and Case Management, 2013–2020
Civil and Criminal Trials, 2009–2012
Family Law/Probate, 2007–2008
General Trials, 2006
Misdemeanor DUI Arraignments, 2005

Attorney; Wilke, Fleury, Hoffelt, Gould & Birney LLP; 1975–2005

Partner, 1982–2005
Associate, 1975–1981

Law Clerk, Hon. Marshall A. Neill, Chief Judge, United States District Court for the Eastern District of Washington, 1973–1975
J.D., UC Davis School of Law, 1973
A.B., University of California, Los Angeles, 1970
Upcoming Events
Past Events
Disclaimer
This page is for general information purposes. JAMS makes no representations or warranties regarding its accuracy or completeness. Interested persons should conduct their own research regarding information on this website before deciding to use JAMS, including investigation and research of JAMS neutrals. See More
Search our global directory of mediators, arbitrators and ADR professionals.
FIND A NEUTRAL