Contact Case Manager
Terri Benson
Two Embarcadero Center Suite 1500
San Francisco, CA 94111
T: 415-774-2653
F: 415-982-5287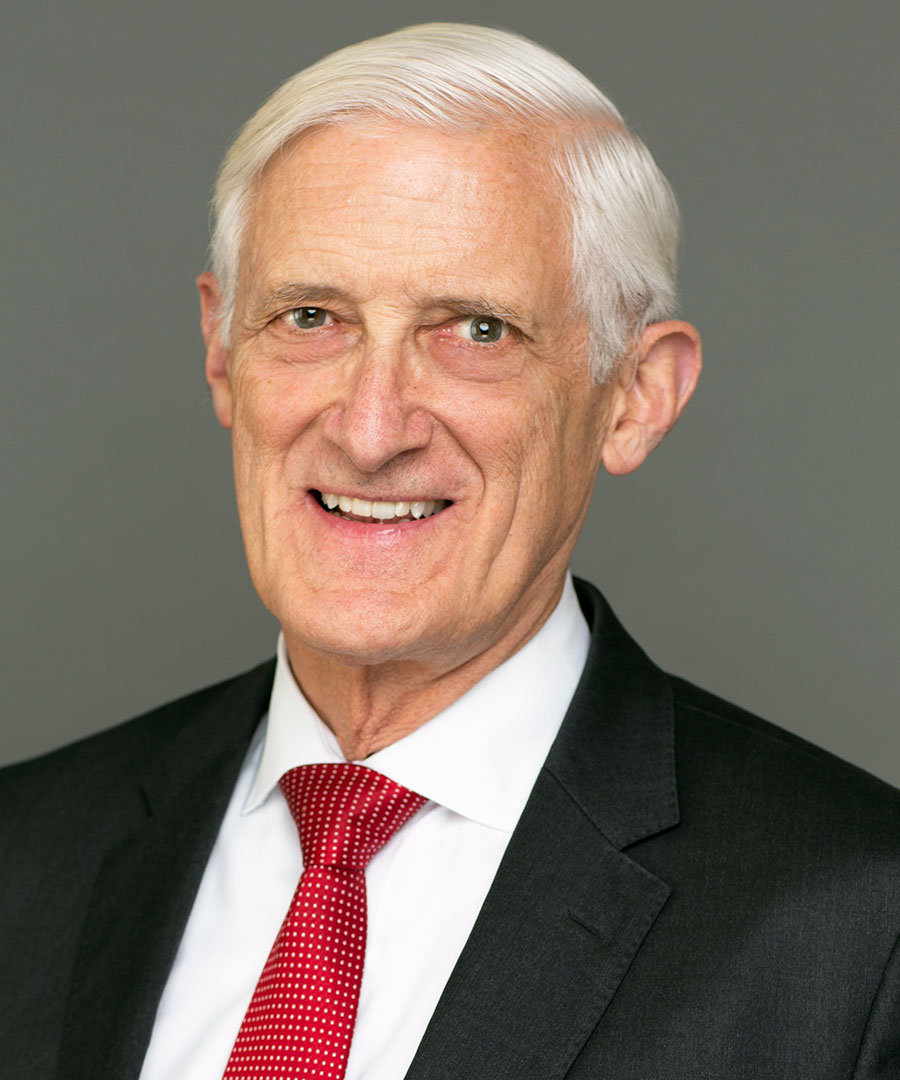 Hon. Wynne S. Carvill (Ret.)
Contact Information
Terri Benson
Two Embarcadero Center Suite 1500
San Francisco, CA 94111
T: 415-774-2653
F: 415-982-5287
General Biography
Practice Areas
Antitrust & Competition
Business & Commercial
Class Action & Mass Tort
Construction
Employment Law
Family Law
Governmental/Public Agency
Health Care
Insurance
Intellectual Property
Personal Injury/Torts
Professional Liability
Honors, Memberships, and Professional Activities
Background and Education
Hon. Wynne Carvill (Ret.) joins JAMS with a rich legal background and experience in a wide range of practice areas, including employment, class action, business/commercial, personal injury/torts, intellectual property, insurance, antitrust, professional liability and construction.

On the bench, Judge Carvill handled a variety of cases, including civil, criminal and family law. Before his appointment to the bench in 2003, Judge Carvill was a civil litigator for more than 25 years and served as his firm's general counsel for 12 years.
Judge Carvill moves complex disagreements toward resolution in an efficient manner. Described as humble and analytical, he is praised by attorneys for his professionalism and the high value he places on integrity and candor. Immersing himself in each matter that comes before him, Judge Carvill enjoys engaging attorneys in discourse to understand fully the issues and arguments at hand and values providing transparency in detailed decisions.
ADR Experience and Qualifications
Settled numerous matters in his 16 years as a superior court judge in Alameda (Calif.) County, including two years as a full-time settlement judge handling an average of 10 settlement conferences per week
Presided over complex litigation, civil direct, family law, civil bench trials and criminal calendars
Served four years in one of Alameda County's two complex litigation departments managing class actions, Private Attorneys General Act (PAGA), antitrust, construction, environmental cases and major commercial disputes
Representative Matters
Antitrust & Competition

Series of cases alleging violations of the California Unfair Practices Act and Cartwright Act in grocery store chain providing discount coupons for gas purchasers
False advertising and unfair competition case against an internet retailer
Antitrust case in which bank charged with conspiracy to monopolize and monopolization in violation of Sherman Antitrust Act §§1 and 2
Antitrust challenge to vertical acquisition of a steel tubing company involving alleged violation of Clayton Antitrust Act § 7 and predatory pricing in violation of Sherman Antitrust Act § 2
Disputes involving newspaper and food processor clients in actions alleging below-cost sales in violation of California Unfair Practices Act and other state antitrust statutes
Matters involving an ambulance company that was charged with conspiring to monopolize the market for emergency medical services and that filed similar claims against competitors
Price-fixing conspiracies in the beer, cellular phone, cement, credit card, semiconductor, hotel, cosmetics, and other industries
Suit against credit card company for clauses restricting merchant surcharging

Business & Commercial

Post-acquisition disputes arising out of sales of pharmacies, bank branches, loan portfolios, and other businesses
Contract disputes concerning beer, wine and other kinds of distribution and warehousing agreements
Franchise termination disputes in restaurant, automobile, and other industries
Disputes regarding alleged violations of Rees-Levering Motor Vehicle Sales and Finance Act
Major software development and software/system integration disputes
Shareholder disputes in the context of a corporate dissolution
Dispute arising from change of control provisions in joint venture agreement
Dispute between equal partners as to management and possible dissolution of large real estate partnership
Putative class action alleging bank wrongfully assessed overdraft fees
Investor suit against investment advisors and related elder abuse claims
Dispute involving public-private partnerships on a state highway construction project
Song-Beverly Consumer Warranty Act class action challenge to store practices
Dispute between company and founding shareholder regarding stock options
Dispute involving county's denial of application for site development
Extensive experience in various kinds of unfair competition complaints under California Business & Professions Code § 17200
Suits under Rosenthal Fair Debt Collection Practices Act
Various commercial lease and mortgage/foreclosure disputes
Multiple attorney fee disputes with legal malpractice cross-complaints

Construction

Suits by homeowners' association against developer concerning multiple construction defects in large condominium projects and residential subdivisions
Suit by owner of mixed commercial and residential building against general contractor and various subcontractors based on variety of water intrusion issues
Dispute between homeowner and builder regarding plumbing leaks and landscaping/drainage issues
Suit by owner/builder against various contractors on home remodel
Suit against paving contractor on major resurfacing project
Construction delay claims against utilities due to alleged delays relocating lines or providing service

Employment Law

Numerous cases challenging meal and rest break policies and practices and other alleged wage and hour violations
Putative class actions and PAGA cases arising out of misclassification of sales personnel and other alleged wage and hour violations
Wrongful termination and retaliation cases by employees who allegedly were whistleblowers
Disputes involving unpaid commissions by former employees
Suits alleging wrongful termination due to race, gender and/or age discrimination
Cases arising out of alleged violations of California's Family Rights Act
Harassment and discrimination due to physical disability and age discrimination
Case involving failure to accommodate claimant as victim of domestic violence
Alleged breach of non-disparagement clause in executive separation agreement
Class of store managers seeking overtime for off-the-clock work
Union suit against officers for breach of fiduciary duty based on their organizing competing union
Former law partner's claims arising out of allegedly improper expulsion
Numerous appeals for trial de novo after a Berman hearing (Labor Code § 98.2 et seq.) before the labor commissioner
Various employee trade secret cases, including matters involving software and computer technology

Environmental

Suits against major chain stores for allegedly mishandling hazardous and pharmaceutical waste
Action against paint manufacturer for alleged contamination of soil and groundwater along waterway

Family Law

Dissolution cases where major asset is a community property business
Cases with other complex community property division issues
Dissolution cases in which prenuptial agreement challenged
Cases in which one spouse alleged hidden assets and other breaches of fiduciary duty
Complex spousal support cases raising issues of income available for support

Governmental/Public Agency

School district dispute with a charter school regarding Prop 39 pro-rata share payments
School district dispute with charter schools regarding allocation of classroom and other space and proper cost sharing

Suit to enjoin public-private partnership ("P3") for completion of major highway project

Community college dispute with employee claiming wrongful discharge and retaliation

Termination of fire fighter for perceived disability

Suit to enjoin funding cut to Stage 3 CalWORKS child care services

Health Care

Dispute over removal of hospital's medical director
Termination of nurse and retaliation claim for whistleblowing on quality of care
Dispute over whether health plan violated Mental Health Parity Act by refusing coverage for certain mental illnesses
Change of ownership of ambulatory surgery centers
Termination of physician staff privileges and retaliation claim
Various Wage & Hour disputes regarding medical and hospital personnel
Disability discrimination claim by medical staffer
Disputes regarding ambulance company's performance
Quality of care at nursing home
Dispute over whether removal of excess skin after surgery required under California Reconstructive Surgery Law
Alleged violation of California's Confidentiality of Medical Information Act

Insurance

Carrier's denial of coverage for certain allegedly "cosmetic" surgical procedures
Dispute involving carrier's denial of coverage for certain mental health services
Numerous cases in which underlying disputes involved insurance coverage and/or bad faith claims
Insurance coverage litigation regarding environmental impairment liability policies
Numerous claims against third-party administrators for failure to submit to excess carrier and other mismanagement allegations

Intellectual Property

Several cases where employer sued competitors and former employees for alleged trade secrets theft, including customer list cases, copying software code, internal cost/margin data
Trademark infringement cases for major credit card company

Personal Injury/Torts

Multiple asbestos and talc cases
Disputes involving negligent undertaking
Numerous premises liability cases
Numerous cases arising out of automobile accidents, termination/discrimination scenarios, medical procedures, tenant evictions, etc.
Suits based on off-label use of pharmaceutical product

Professional Liability

Multiple professional negligence claims against lawyers and medical and dental professionals
Honors, Memberships, and Professional Activities
Completed Virtual ADR training conducted by the JAMS Institute, the training arm of JAMS.


Selected Memberships and Affiliations
Member, California Judges Association, 2004–present
Member, Alameda County Bar Association, 2004–present
Member, San Francisco Bar Association, 1978–2003; 2019–present
Member, Antitrust and Litigation Sections, American Bar Association, 1978–2003
Member, Antitrust Section, California Lawyers Association (formerly California State Bar), 1978–2003
Member, Earl Warren Chapter, American Inns of Court, 2008–2010
Lawyers Committee for Civil Rights, 1986–2003
Mediator, Early Settlement Program, San Francisco Superior Court, 2000–2003
Member, Judiciary Committee, San Francisco Bar Association, 1997–1999
Admitted to California Bar, 1977
Admitted to Massachusetts Bar, 1974
Selected Awards and Honors
Trial Judge of the Year, Alameda-Contra Costa County Trial Lawyers' Association, 2015
Robert G. Sproul, Jr. Award for Pro Bono Work, San Francisco Lawyers' Committee, 1991
Selected Teaching and Speaking Engagements
Speaker, Practising Law Institute, 1988–2003

Microsoft Antitrust Litigation, 2002–2003
Intellectual Property/Antitrust, 1992–1995, 1997–2001
Patent Antitrust, 1989
Deposition Skills Training Program, 1988

Member, Litigation Section Panel, Trade Secrets, American Bar Association, 1987
Instructor, University of California, Hastings, Federal Trial Practice Program, 1986–1988
Instructor, University of California, Hastings, College of Trial Advocacy, 1984–1985, 1989
Selected Professional Activities
Editor, The Journal of Proprietary Rights, 1989–1991
Editor-in-Chief, San Francisco Bar Association's Northern District of California Digest, 1982–1984
Background and Education
Alameda County Superior Court, 2003–2019

Presiding Judge, 2018–2019
Assistant Presiding Judge and Settlement Judge, 2016–2017
Supervising Judge, Civil, 2012–2015
Complex Litigation, 2012–2015
Civil Direct Calendar, 2010–2011
Family Law, 2007–2009
Civil Non-Jury Trials, 2006
Criminal, 2004–2005

Thelen Reid & Priest (and predecessor Thelen, Marrin, Johnson & Bridges), 1977–2003

Partner, 1982–2003
National Co-Chair, Commercial Litigation Department, 1999–2003
Chair, Risk Management Committee, 1993–2003
General Counsel, 1993–2003
Associate, 1977–1981

Law Clerk, The Honorable Gerald Bard Tjoflat, United States Court of Appeals for the Fifth Circuit, 1976–1977
Law Clerk, Superior Court of Massachusetts, 1975
Teaching Fellow, Boston College School of Law, 1974–1975
J.D., cum laude, Harvard Law School, 1974
B.A., summa cum laude, Williams College, 1971
Home Office
HOME OFFICE
San Francisco, California
Two Embarcadero Center, Suite 1500, San Francisco, CA 94111
View Location Details
Silicon Valley, California
160 W. Santa Clara St., Suite 1600, San Jose, 95113 CA
View Location Details
Walnut Creek, California
1255 Treat Blvd., Suite 700, Walnut Creek, CA 94597
View Location Details
Available to Travel
AVAILABLE TO TRAVEL
Sacramento, California
1415 L Street, Suite 700, Sacramento, CA 95814
View Location Details
Santa Rosa, California
50 Old Courthouse Square, Suite 600, Santa Rosa, CA 95404
View Location Details
Disclaimer
This page is for general information purposes. JAMS makes no representations or warranties regarding its accuracy or completeness. Interested persons should conduct their own research regarding information on this website before deciding to use JAMS, including investigation and research of JAMS neutrals. See More
Search our global directory of mediators, arbitrators and ADR professionals.
FIND A NEUTRAL