CLE: Settlement in Federal Court Cases
Presented By: Illinois State Bar Association (ISBA): Federal Civil Practice
About the Event

Learn the tips of the trade as several panels of federal judges, retired federal judges, and mediators share everything you need to know about settlement in the federal courts. Attorneys with all level of experience practicing in the U.S. District Court for the Northern District of Illinois and the Seventh Circuit Court of Appeals who attend this seminar will gain a better understanding of:

Meeting the judges' expectations for pre-settlement preparations;
Preparing your client for settlement;
How to conduct the settlement conference, including conference procedures and techniques to help both parties come to a settlement agreement;
What not to do during a settlement;
How to handle settlement compliance issues and the court's ability to enforce the settlement agreements; and
The Seventh Circuit's settlement program procedures.

CLE Credit (Include Type): 3.75 hours MCLE credit, including 3.75 hours Professional Responsibility MCLE credit (subject to approval).

Date
Wednesday, May 10, 2017
12:00 – 4:00 p.m. CDT

Location
ISBA Regional Office
20 S. Clark Street, Suite 900
Chicago, IL 60603
Learn More About the Event & Register Now >>
---
Featured Speakers
JAMS Speakers

Hon. Geraldine Soat Brown (Ret.)
Mediator & Arbitrator, JAMS

Getting Ready to Settle
Wednesday, May 10, 2017 | 12:00 – 1:00 p.m. CDT

Learn how to meet the judge's expectations for pre-settlement preparation, set the client's expectations, and handle the client who does not want to discuss settlement. The segment concludes with a question and answer period.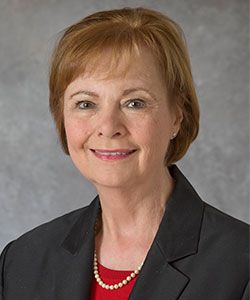 Business Commercial
Construction
Construction Defect
Engineering and Construction
Federal Law