Hispanic National Bar Association (HNBA) 2019 Annual Convention
Presented by Hispanic National Bar Association (HNBA)
Sponsored by JAMS
About the Event

The Annual Convention attracts attorneys, judges, and law students from across the country, including public officials, business leaders, and General Counsels from many Fortune 100 and other corporations.

Attendees take part in an engaging and comprehensive program that includes Continuing Legal Education (CLE Panels) on cutting edge topics with leading practitioners, national policy makers, and experts from across the country; networking events and workshops; exhibitors from prominent law firms, corporations, and government agencies; and a variety of social activities showcasing the best of what New York City has to offer.

Credit

CLE Credit Available

Date / Time

September 26 - 29, 2019

Location

New York Hilton Midtown
1335 6th Ave
New York, NY 10019
Learn More & Register Now
---
JAMS Featured Speakers
Speaker

Topic

Judge Ariel Belen


Three's Company? Navigating A Liability Insurer's Duty to Defend, Settle, and Indemnify and Conflicts Arising in Tri-Partite Relationships
Friday, September 27, 2019 | 2:15 PM - 3:30 PM

This panel is designed for in-house counsel at both corporate policyholders and insurance companies, as well as litigators (both plaintiff's and insurance defense counsel), and insurance coverage practitioners (on both policyholder and insurer sides). The panelists will discuss the contours of insurers' duties under general liability, directors and officers liability, and errors and omissions liability policies as well as conflicts of interest issues that arise while an insurer is defending its insured in betthe-company litigation. The panelists will also focus on the duty of good faith in both claims handling and settlement considerations and how those issues often play out in practice.

Robin Gise


Let's Talk About Sex: LGBT Employment Discrimination at the Supreme Court
Saturday, September 28, 2019 | 2:15 PM - 3:30 PM

Scores of federal courts have found that sexual orientation discrimination and gender identity discrimination are forms of sex discrimination prohibited by the federal Civil Rights Act of 1964. Now, the U.S. Supreme Court has decided to hear three cases involving these questions in the October 2019 term. The Supreme Court's review of these cases will have a profound impact on the rights of LGBTQ people in employment and other contexts across the country, as well as large implications regarding the meaning of sex discrimination in employment. In this session, attendees will learn about these momentous cases and the jurisprudence regarding SO/GI discrimination as forms of sex discrimination from practitioners deeply immersed in these issues.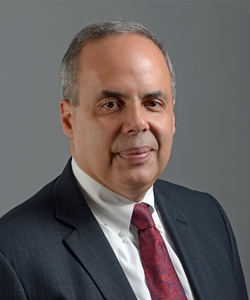 Administrative Law
Appellate
Business/Commercial
Construction
Employment
Entertainment and Sports
Estates/Probate/Trusts
Family Law
Franchise
Governmental Public Agency
Health Care
Insurance
International & Cross-Border
Personal Injury/Torts
Professional Liability
Real Property
Special Master/Discovery Referee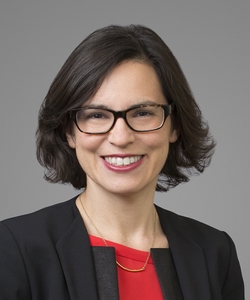 Business Commercial
Construction Defect
Employment
Higher Education & Title IX
Insurance
Professional Liability