This webinar has been recorded and available online (complimentary access). CLICK HERE to watch the webinar.
---
International and Domestic Sports Disputes in the Time of COVID-19: Coping with event cancellation, and offering Chinese/Swiss/US/UK perspectives on force majeure, impossibility/impracticability, and frustration in employment, discipline, and commercial agreements, and views on the developing new Chinese sports arbitration system
The financial and legal impact of COVID-19 has not yet been fully realized, however, the cancellation of national, regional, and international sporting events has had an immediate impact on all who are involved directly or indirectly in the sports sector. The panel of industry experts will examine some of the challenges that businesses will face and explore some of the solutions that the sector might want to consider when managing and resolving commercial sports disputes and the impact on the Beijing Olympic Games of the IOC decision to postpone the Olympic Games in Tokyo. In addition, we will discuss the still developing structure for Chinese domestic sports arbitration and mechanisms to provide the most effective path forward. The goal of this webinar will be to provide attendees with expert commentary and discussion on how the basic contract law doctrines that excuse performance in exceptional situations apply to the international sports industries, and how disputes arising out of the worldwide pandemic in sports might get resolved.
Featured Speakers:
Dr. Chen Fuyong, Deputy Secretary General, the BAC/BIAC
Jeffrey Benz, Arbitrator & Mediator, JAMS (Los Angeles & London)
Guo Cai, Attorney-at-Law, Jin Mao Law Firm (Beijing)
Hong Gao, Founder and CEO, iRena Cultural Industry Co., Ltd. (Beijing)
Jorge Ibarrola, Founding Partner, Libra Law (Lausanne)
David Wu, Partner, Llinks Law Offices (Shanghai) and Court of Arbitration for Sport Arbitrator
Ranse Howell, Director of International Operations, JAMS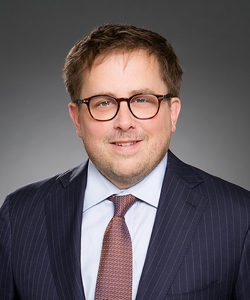 Business/Commercial
Employment
Entertainment and Sports
Health Care
Higher Education & Title IX
Insurance
Intellectual Property
International & Cross-Border
Maritime Admiralty
Personal Injury/Torts
Real Property
Special Master Discovery Referee
Telecommunications