Join JAMS neutral Steven M. Bauer, Esq., FCIArb at the 2023 International Association for the Protection of Intellectual Property (AIPPI) World Congress. Steven will be moderating Panel Session VIII titled "Patent Arbitration: Confidential Justice" on October 24, 2023 at 11:00 AM Local Time. Attend a top-notch educational program on current burning topics like the Unified Patent Court, experimental use and technological development. Make new connections with both experienced, as well as young IP colleagues from over 100 countries.
AIPPI is a non-affiliated, non-profit organization headquartered in Switzerland, having about 8,000 members representing over 110 countries. The members of AIPPI include lawyers, attorneys, and agents working across all fields of intellectual property in corporate and private practice throughout the world, as well as academics, judges, government officials, and other persons interested in intellectual property. AIPPI is organized into 68 National and 2 Regional Groups.
AIPPI has been "Advancing IP since 1897." It is the oldest global association for the protection of intellectual property and has the respect and ear of governments and global organizations, such as the World Intellectual Property Organization and the World Trade Organization.
Featured JAMS Speaker: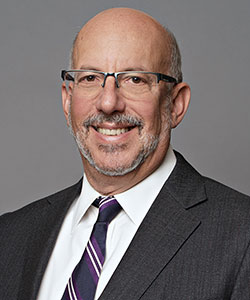 Business & Commercial
Cybersecurity & Privacy
Intellectual Property
International & Cross-Border
Life Sciences
Special Master Discovery Referee