Contact Case Manager
Burton King
620 Eighth Ave. 34th Floor
New York, NY 10018
T: 212-607-2758
F: 212-751-4099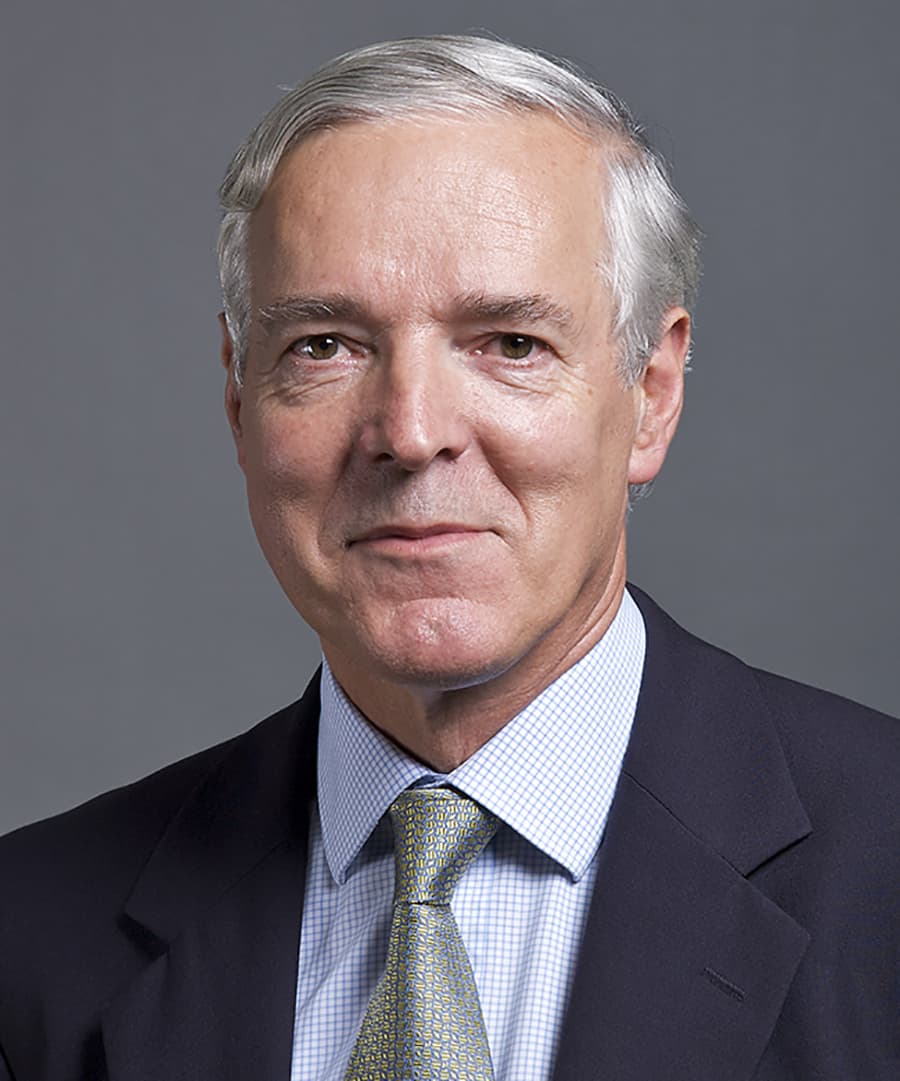 Charles Flint, QC, FCIArb
Contact Information
Burton King
620 Eighth Ave. 34th Floor
New York, NY 10018
T: 212-607-2758
F: 212-751-4099
General Biography
Practice Areas
Banking
Business Commercial
Employment
Entertainment and Sports
Insurance
International & Cross-Border
Professional Liability
Honors, Memberships, and Professional Activities
Background and Education
Charles Flint, QC, FCIArb mediates banking and financial services disputes. He is recognised by Chambers UK as a barrister "in a class of his own" in the area of financial services law. He has been a mediator since 1999, mediating a wide range of banking, commercial, and sports disputes. He brings to mediation his knowledge of the financial markets, together with 35 years of experience as a barrister specialising in commercial litigation. He has acted as an early neutral evaluator appointed by the Commercial Court and has mediated in the UK, Hong Kong, and Bangkok. He also sits as an arbitrator.

Charles Flint's mediation approach is firmly facilitative, but emphasises the need for the parties to identify, address, and evaluate the risks in their positions. He is described by the legal directory Chambers UK 2011 as a mediator of "exceptional intellect with a clear grasp of commercial realities," and in Chambers UK 2010 as a "tough but never alienating" mediator.
ADR Experience
Charles has been a keen proponent of mediation for many years, having been an accredited mediator since 1999. Between 1990 and 1995 he was a Junior Counsel to the Crown (Common Law) conducting commercial litigation for government departments and was responsible for bringing some of the first major procurement litigation disputes to mediation. Since 1999 he has mediated the following types of disputes:
Banking and Financial Services
Employment
Insurance
Professional Negligence
Public Law
Sports Law
Representative Matters
His recent mediation experience includes:
Resolving a dispute between an investment bank and a commercial customer in India over an interest rate cross currency swaps transaction governed by ISDA terms
Resolving a claim by investment managers in Europe against an investment bank arising out of a disputed set off following the entry into administration of Lehman Brothers International
Resolving a dispute between investment managers in France claiming fees for the introduction of investors to a distributor of hedge funds and other alternative investment products
Resolving a claim by a hedge fund in liquidation against its administrators, custodian, and auditors in Hong Kong
Resolving a dispute on a liability insurance policy held by a manufacturer of parts for a commercial TV satellite which suffered a malfunction in orbit
He has also mediated a number of claims by former employees against financial firms for payment of discretionary remuneration. Significant cases he has mediated in the past include:
Resolving a dispute between investment banks arising out of the disputed interpretation of LMA terms applying to trades on the distressed debt market; the dispute was settled after a full day of mediation under a process which then required the mediator to deliver a non-binding recommendation on settlement; the dispute settled before the mediator delivered his recommendation
Resolving a loan recovery dispute between a major UK bank and borrowers on a substantial residential property portfolio; fraud was alleged by the bank but after two days of mediation; the dispute was settled
Honors, Memberships, and Professional Activities
Completed Virtual ADR training conducted by the JAMS Institute, the training arm of JAMS
Appointed to the board of the Dubai Financial Services Authority, 2013
Member of the UEFA Club Financial Control Body Adjudicatory Chamber, 2012
Appointed to the Investigatory Powers Tribunal, 2009
Fellow, Chartered Institute of Arbitrators, 1991
Member, LawWorks pro bono mediation panel and the sports dispute resolution service panel
Speaker, "Mediation and the FSA," Association of Regulatory & Disciplinary Lawyers, 2007
Speaker, Tony Curtis mediation debate, 2007
Speaker, City Debate, Futures & Options Association, 2002
Background and Education
Accredited Mediator, 1999-present
Queen's Counsel, 1995-present
Joint Head, Blackstone Chambers, 1998-2004
Junior Counsel, Crown (Common Law) (A List), 1991-1995
Barrister, Blackstone Chambers, 1975-1998
B.A./M.A. (Law), Cambridge University, Trinity College, 1974
"Recognized as a leading barrister in London for financial services law."
Chambers, UK, 2011
Home Office
HOME OFFICE
Available to Travel
AVAILABLE TO TRAVEL
New York, New York
NY Times Building, 620 8th Ave, 34th Floor, New York, NY 10018
View Location Details
Disclaimer
This page is for general information purposes. JAMS makes no representations or warranties regarding its accuracy or completeness. Interested persons should conduct their own research regarding information on this website before deciding to use JAMS, including investigation and research of JAMS neutrals. See More
Search our global directory of mediators, arbitrators and ADR professionals.
FIND A NEUTRAL