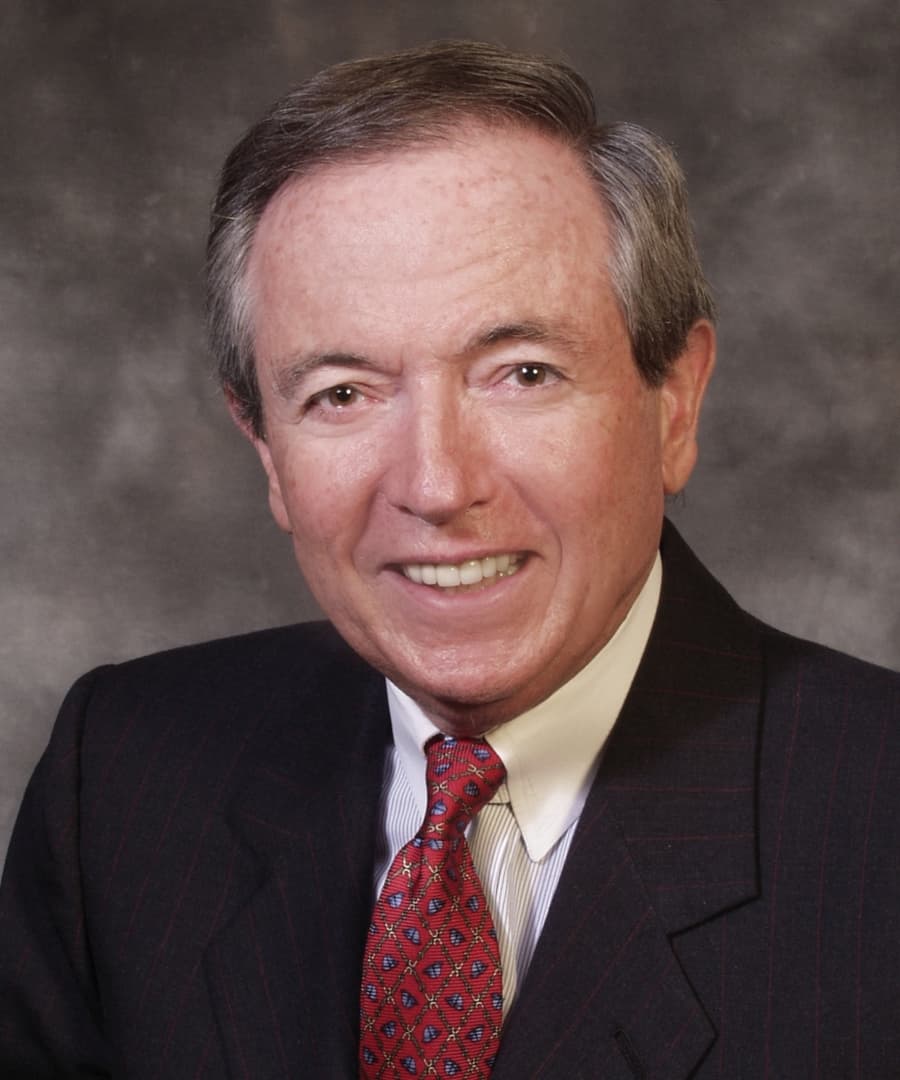 Hon. James R. Melinson (Ret.)
JAMS Mediator and Arbitrator
Hon. James R. Melinson (Ret.) |
JAMS Mediator and Arbitrator
Contact Case Manager
Doreen Lavery
1717 Arch Street Suite 3810
Philadelphia, PA 19103
T: 215-246-9494
F: 215-246-0949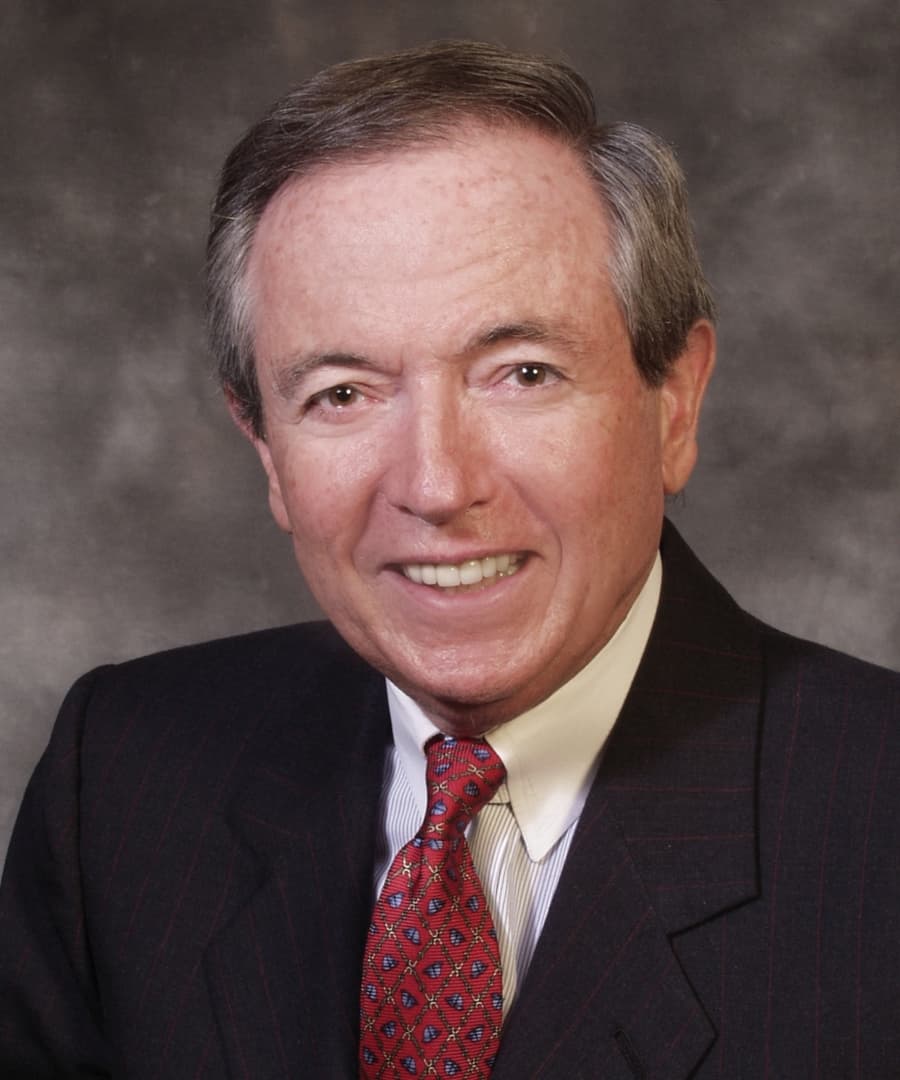 Hon. James R. Melinson (Ret.)
JAMS Mediator and Arbitrator
Contact Information
Doreen Lavery
1717 Arch Street Suite 3810
Philadelphia, PA 19103
T: 215-246-9494
F: 215-246-0949
General Biography
Practice Areas
Arbitration
Aviation
Banking
Business/Commercial
Civil Rights
Education/Schools
Employment
Energy/Utility
Entertainment and Sports
Environmental
Estate Probate Trusts
Family Law
Federal Judge
Franchise
Governmental Public Agency
Health Care
Insurance
Intellectual Property
Maritime/Admiralty
Personal Injury/Torts
Product Liability
Professional Liability
Real Property
Securities
Settlement Master Omsbud
Special Master Discovery Referee
Honors, Memberships, and Professional Activities
Background and Education
Hon. James R. Melinson (Ret.) has mediated thousands of cases with remarkable success. His broad background includes distinguished judicial service as Chief United States Magistrate Judge of the Eastern District of Pennsylvania and Judge of the Superior Court of Pennsylvania. In private practice, he has served as counsel, negotiator, mediator, and arbitrator in a wide variety of complex matters. The Judge's tenacity, resourcefulness, and keen understanding of the diverse dynamics that drive settlement have made him a favorite of the Bench and Bar.
ADR Experience and Qualifications
The Judge has handled cases in all areas of the law including admiralty, civil rights, class action, commercial, construction, aviation, education, disability, business, environmental, financial, insurance, intellectual property, employment, professional malpractice, personal injury, products liability, real estate, securities, tax, and wrongful death.
Representative Matters
Aviation

Claims brought against aircraft manufacturer, the parts and maintenance suppliers, and others brought by the estates of the victims of a fatal crash

Business/Commercial

Dispute between two nationally renowned financial institutions including anti-trust, conversion, conspiracy, breach of contract, breach of fiduciary duty, and tortuous interference with contractual relations with claims involving over forty thousand transactions totaling more than $900 million dollars

Civil Rights

Police shootings, excessive force cases; class/mass action brought on behalf of 50,000 detainees against a large metropolitan prison system; action for damages against restaurant chain for alleged racial discrimination in serving customers; gender based discrimination and retaliation case against a university

Education/Schools

Cases involving tenure, special education issues, collective bargaining, discrimination, and financing

Employment

The "Doe" cases, one of which served as the basis for a major motion picture, in which law firms were sued by lawyers claiming employment discrimination (AIDS related); multiple mediations and arbitrations involving executive compensation and wrongful termination claims

Entertainment and Sports

Case involving a professional boxer's claims against a famous boxing promoter, two world heavyweight champions, world boxing associations, et al., asserting his right to get his "shot at the title"; breach of marketing and endorsement contract involving a professional athlete

Environmental

Mediated case brought by governmental agency against a chemical company for airborne toxic emissions; mediated case involving dispute between a developer and federal wilderness preserve; mediated CERCLA case against company that subcontracted for disposal of toxic waste to another company that allegedly dumped it illegally.

Financial

Mediation of a complex financial dispute alleging fraud and misrepresentation between an investment banking company and a national financial institution regarding a $27 million mortgage loan

Insurance

$34 million national dispute between and among several large insurance carriers with issues of liability, coverage, indemnification, subrogation, and bad faith; numerous mediations involving coverage and breach of contract disputes

Intellectual Property

Case against several large corporations alleging patent infringement for their use of a "dripless pouring spout" container for their laundry products; several disputes between companies and individuals regarding copyrights

Maritime/Admiralty

International case involving the delivery of a large shipment of spoiled fruit between multiple parties including: growers, shipping companies, warehouse facilities, a marine terminal, and a refrigeration system manufacturer. Many death and injury cases involving allisions, falls, and other accidents involving passengers, able-bodied seaman, vessels, stevedores, longshoremen, harbor workers, commercial and non-commercial marine, recreational marine and products liability.

Miscellaneous

Members of clergy accused of sexual abuse of congregants
International dispute among manufacturers, suppliers, and contractor-purchasers of materials used in specialized construction work in the United States, United Kingdom, and Germany
Various disputes between and among auto manufacturers and dealers
Parents of students versus private preparatory school for breach of contract and negligence
Collective bargaining and disputes between labor and management in both the private and public sectors
Multi-party claims for sexual abuse of patients against a renowned institution
Religious group's claims against public transportation agency for refusal to allow paid advertising to be posted in agency's trains and buses
Products liability (air bag) case against a major auto manufacturer
Disputes involving franchise matters including oil company gasoline stations, convenience stores, and restaurants
Theft of services involving utilities and cable television providers
Class actions against credit reporting agencies
Dispute regarding millions of dollars in reimbursements between a state agency and a non-profit corporation providing residential and health services to citizens
Dram shop act case in which plaintiff was rendered a paraplegic in an accident with a drunken driver
Disputes between labor unions and employers including collective bargaining
Federal fair housing and contract action brought by Chief of Police against local government, the mayor, and other government officials
Construction defects case brought by homeowners against builder
Construction defects cases brought by school district against general contractor and others
Alleged manufacturing defect in surgically implanted artificial body part

Personal Injury/Wrongful Death

Mediation involving a wrongful death action brought by the parent of a child who choked to death while at school; an action for wrongful death of resident of senior citizen personal care facility brought by the decedent's estate; the wrongful death of a minor child on an amusement park ride; numerous construction accidents, motor vehicle, and maritime cases

Professional Malpractice

Medical malpractice claim for wrongful death of patients brought against several physicians and hospitals involving complex issues of diagnosis and treatment; the apportionment of liability between two physicians sued for wrongful death and medical malpractice; accounting malpractice mediation between a regional services company and its accounting firm; mediations of legal malpractice claims brought by corporations and individuals against lawyers and their firms

Securities

Shareholders' class action alleging violations of federal securities laws between multiple international corporate entities, and their officers and members of their boards of directors, including such issues as: indemnification liability, misrepresentation, full disclosure, fraudulent practices, deceit, and conflicts of interest

Telecommunications

Disputes between wireless providers, phone companies, and their authorized representatives
Honors, Memberships, and Professional Activities
Completed Virtual ADR training conducted by the JAMS Institute, the training arm of JAMS
Numerous honors and awards including the Philadelphia Bar Association's highest honor, The Justice William J. Brennan, Jr. Distinguished Jurist Award, 2004, several Person of the Year Awards, and Distinguished Judicial Service Awards
Member, Judicial Resources Committee, United States Judicial Conference
Member, Advisory Committee of the Civil Justice Reform Act
Chairman, Committee on Magistrate Judges, American Bar Association: National Conference of Trial Judges
Member: American Bar Association, American Judges Association, Appellate Judges Conference, Federal Bar Association, Federal Magistrate Judges Association, Pennsylvania Bar Association, Philadelphia Bar Association, and other professional organizations
Neutral Arbitrator, Court of Common Pleas of Philadelphia
Special Advisor to the U.S. Department of Defense for contract negotiations
General Counsel to Whiting-Patterson Co., Inc.
Chief Counsel to International Association of Machinists and Aerospace Workers, Local 159, AFL-CIO
Chief Negotiator, School District of Philadelphia
Background and Education
Magistrate Judge, U.S. District Court, Eastern District of Pennsylvania, 1990-2004 (Chief Magistrate Judge, 1997-2004)
Judge, Superior Court of Pennsylvania
Private Law Practice, Philadelphia, PA
J.D., Temple University School of Law (Full Academic Scholarship)
U.S. Army, Artillery Small Unit Commander
B.A., with honors, LaSalle University
"He's the best Judge to appear before if you want to get the case settled that day."

-Almanac of the Federal Judiciary
"He has the most effective settlement technique I've ever seen."

-Almanac of the Federal Judiciary
"He was very well prepared."

-Almanac of the Federal Judiciary
"Superb demeanor."

-Almanac of the Federal Judiciary
"He settled a complex case all parties thought was impossible to settle."

-Almanac of the Federal Judiciary
"He rules promptly and fairly."

-Almanac of the Federal Judiciary
"He is completely fair and knows the law."

-Almanac of the Federal Judiciary
"He is a gentleman who treats lawyers very well."

-Almanac of the Federal Judiciary
"He's hardworking, smart, committed and honest."

-Almanac of the Federal Judiciary
HOME OFFICE

Philadelphia, Pennsylvania
1717 Arch Street, Suite 3810, Philadelphia, PA 19103
View Location Details
Upcoming Events
Past Events
Disclaimer
This page is for general information purposes. JAMS makes no representations or warranties regarding its accuracy or completeness. Interested persons should conduct their own research regarding information on this website before deciding to use JAMS, including investigation and research of JAMS neutrals. See More
Search our global directory of mediators, arbitrators and ADR professionals.
FIND A NEUTRAL