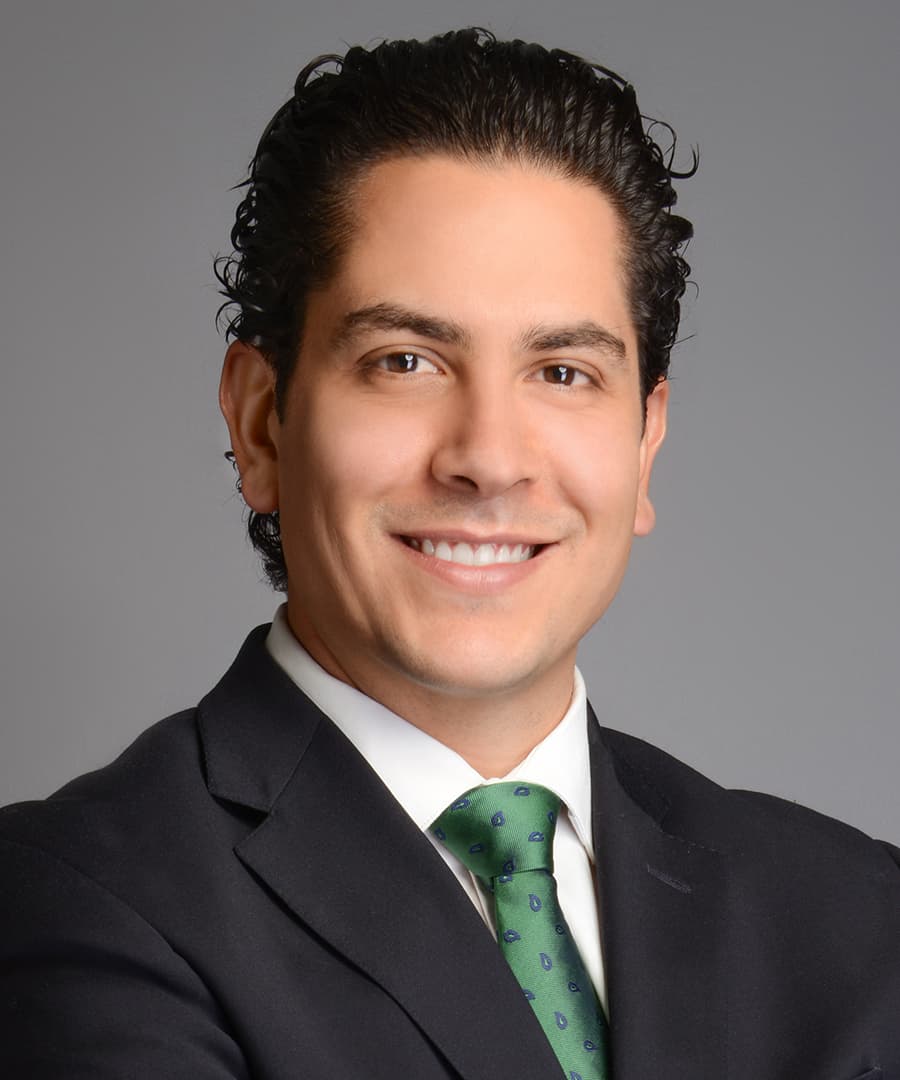 Fernando Navarro Sánchez, LL.M.
JAMS Mediator and Arbitrator
Fernando Navarro Sánchez, LL.M. |
JAMS Mediator and Arbitrator
Contact Case Manager
Margaret Poppe
600 Brickell Avenue Suite 2600
Miami, FL 33131
T: 202-533-2022
F: 305-371-5288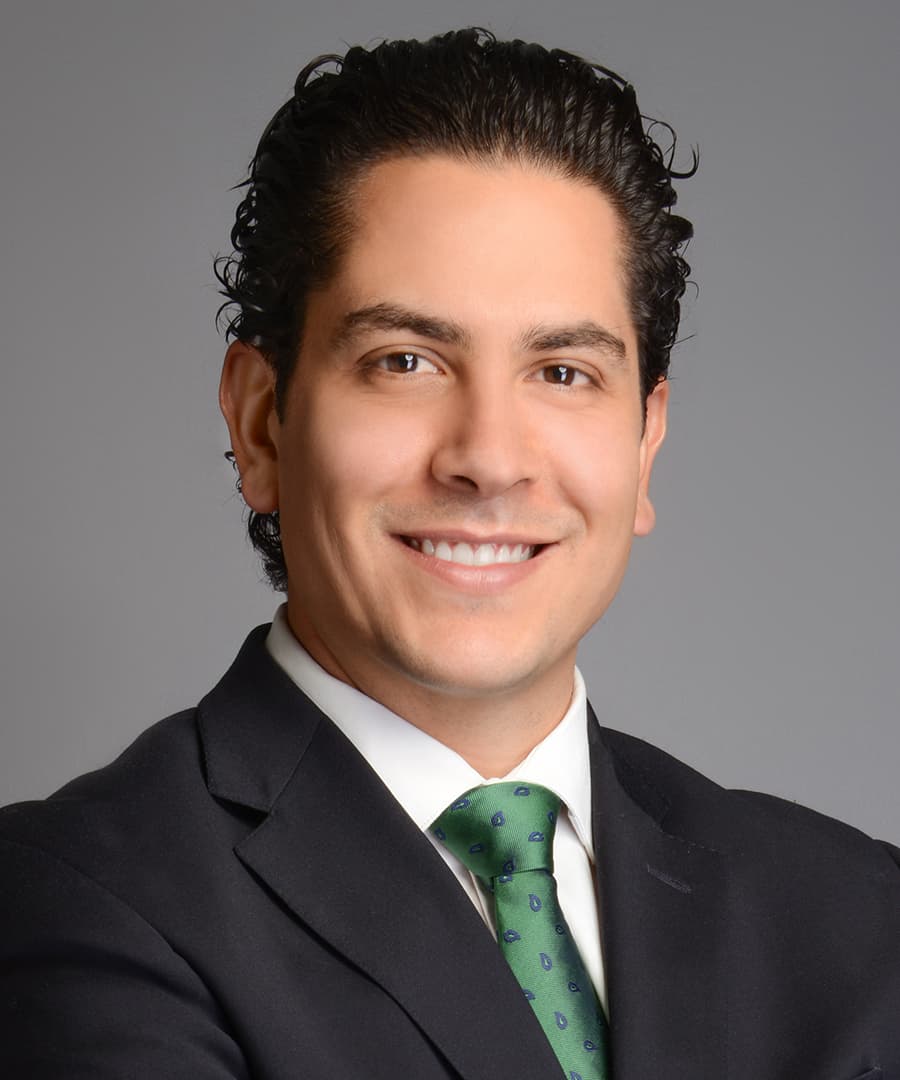 Fernando Navarro Sánchez, LL.M.
JAMS Mediator and Arbitrator
Contact Information
Margaret Poppe
600 Brickell Avenue Suite 2600
Miami, FL 33131
T: 202-533-2022
F: 305-371-5288
General Biography
Practice Areas
Energy/Utility
Insurance
International & Cross-Border
Honors, Memberships, and Professional Activities
Background and Education
Lic. Fernando Navarro Sánchez, LL.M. has successfully served as a mediator and co-mediator in several large, complex mediations involving parties and counsel from Latin America, the U.S. and Europe. His background as both outside and in-house counsel, as well as his extensive training with some of the world's most recognized mediators, guides his practical, hands-on approach working with clients. His success in resolving commercial disputes in Mexico and other Latin American countries makes him an ideal choice for local or international cases. Mr. Navarro has significant experience in the energy sector, specifically in renewable energy.
Mr. Navarro is currently working as an ombudsperson for internal workplace conflicts at the Office of the Ombudsman for United Nations Funds and Programmes, based in Copenhagen, Denmark and is available for mediations worldwide. He is fluent in both Spanish, English and has professional fluency of French and Portuguese.
Mr. Navarro is known for his high energy and tenacity in finding a satisfactory resolution for all parties. He is also keenly attuned to the interpersonal and cultural dynamics involved in cross-border cases.
Download General Biography in Spanish

ADR Experience and Qualifications
Mediated dozens of commercial, construction, employment, civil and family law matters, both in the United States and Mexico
Consultant on dispute resolution issues, including clause drafting and dispute resolution system design
Litigation, mediation and commercial transaction experience in the United States, Mexico and Central America
Served as corporate counsel in the renewable energy industry
Taught negotiation and mediation courses in prestigious universities in Mexico and the United States, including the Instituto Tecnológico de Estudios Superiores de Monterrey, Campus Santa Fe (Mexico City), and American University, Washington College of Law – Center on International Commercial Arbitration (Washington, DC)
Founder and former coordinator, Mediation Committee at the Mexican Bar Association
Certified private mediator, Mexico City Superior Court
Extensive mediation training as a Senior Weinstein Fellow, Weinstein International Foundation
Co-Founder of the Academia de Negociación, a negotiation training initiative for Spanish speaking countries
Representative Matters
Mediated a 10-year dispute between American investors in a tourism development in Mexico and a Mexican real-estate development company
He was part of a three-mediator panel to successfully settle an eight year dispute between various unions, beneficiaries of the bankruptcy of major airline "Mexicana." The settlement benefitted over seven thousand families.
Mediated a complex construction dispute between an international investor and a Mexican construction contractor
Mediated a large renewable energy asset purchase dispute
Mediated several employment cases for multinational corporations in Mexico City
Co-mediated several insurance coverage disputes in Mexico involving an international reinsurance company
Honors, Memberships, and Professional Activities
Completed Virtual ADR training conducted by the JAMS Institute, the training arm of JAMS
Mediator, Global Mediation Panel, Office of the Ombudsman, United Nations Funds and Programmes
Mediator, Compliance Advisor Ombudsman (CAO), World Bank
Member, International Advisory Committee, International Mediation Institute
Weinstein JAMS International Fellow, Class of 2013
Member, Mexican Bar Association
Member, National Association of Corporate Counsel
Mentorship program, International Academy of Mediators
Member, Association of Conflict Resolution
Publications
Author: "Mexico Reaches an Important Milestone in Mediation," Daily Business Review, July 29, 2016
Background and Education
Client Relationship Manager, Latin America and the Caribbean, JAMS
Corporate Counsel Mexico, 174 Power Global Corporation
Intern and Associate Attorney, Bufete de la Garza, S.C., 2007–2013
LL.M. in Dispute Resolution, Pepperdine University, Straus Institute for Dispute Resolution, Malibu, CA, 2014
Licenciado en Derecho (JD equivalent), Universidad Autónoma de San Luis Potosí, SLP, México, 2010
"To me, the mediation process was extremely useful. In reality, there were some old quarrels among the parties that made it impossible to have a serious conversation about the proposal on the table. [Mr. Navarro's] intervention helped us to overcome those problems, find a way out of them and focus on the negotiation."

-Partner at large international law firm, Mexico City
"Mr. Navarro is an excellent mediator who inspired us the trust to resolve the dispute through different ideas and dialogue alternatives that allowed us to solve the dispute in a quick and efficient manner."

-Partner at large regional law firm, Guatemala
Upcoming Events
Past Events
Disclaimer
This page is for general information purposes. JAMS makes no representations or warranties regarding its accuracy or completeness. Interested persons should conduct their own research regarding information on this website before deciding to use JAMS, including investigation and research of JAMS neutrals. See More
Search our global directory of mediators, arbitrators and ADR professionals.
FIND A NEUTRAL