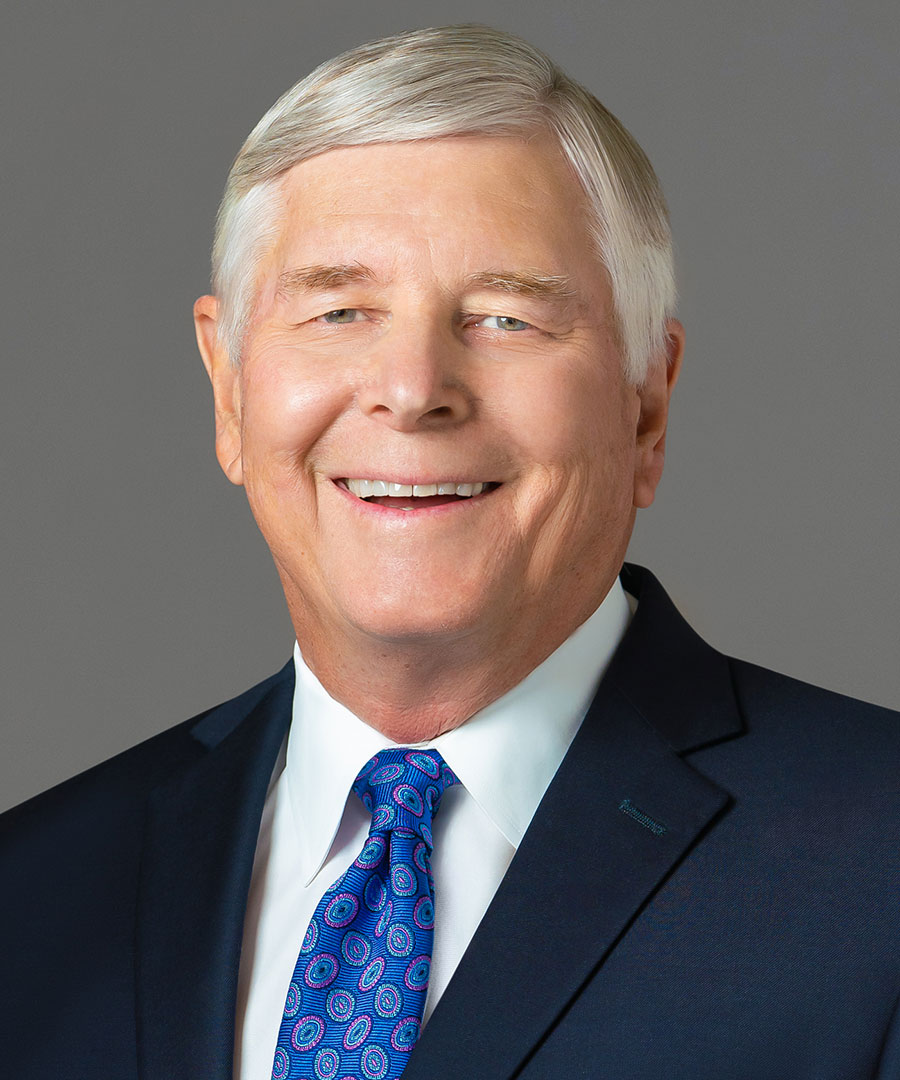 Hon. Mark H. Pierce (Ret.)
JAMS Mediator, Arbitrator and Referee/Special Master
Hon. Mark H. Pierce (Ret.) |
JAMS Mediator, Arbitrator and Referee/Special Master
Contact Case Manager
Josephine Care
160 W. Santa Clara St. Suite 1600
San Jose, CA 95113
T: 408-346-0737
F: 408-295-5267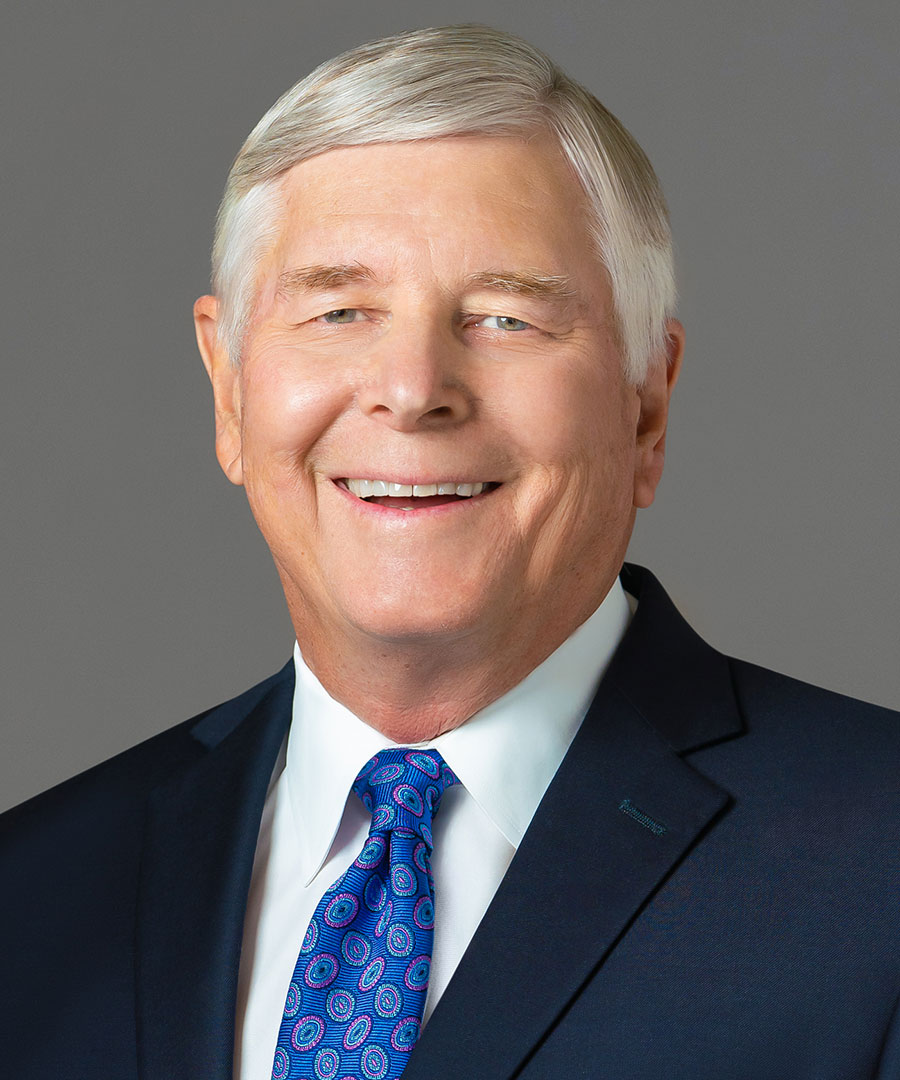 Hon. Mark H. Pierce (Ret.)
JAMS Mediator, Arbitrator and Referee/Special Master
Contact Information
Josephine Care
160 W. Santa Clara St. Suite 1600
San Jose, CA 95113
T: 408-346-0737
F: 408-295-5267
General Biography
Practice Areas
Arbitration
Business & Commercial
Construction Defect
Construction
Employment Law
Insurance
Personal Injury/Torts
Pharmaceuticals/Mass Tort
Professional Liability
Special Master/Discovery Referee
Honors, Memberships, and Professional Activities
Background and Education
Hon Mark H. Pierce (Ret.) joined JAMS after having spent 30 years in private practice as a litigation attorney and 15 years as a judge for the Santa Clara County Superior Court, primarily handling civil litigation matters. In his private practice, Judge Pierce specialized in personal injury, primarily representing plaintiffs. He handled a wide spectrum of cases, including automobile, medical malpractice, product liability and employment. While in private practice, Judge Pierce served as settlement conference pro tem judge in the Santa Clara County Superior Court.
Initially appointed to the superior court in 2005, Judge Pierce spent five years in drug treatment court during two stints. His time in drug court allowed him to work with people from all backgrounds. The remainder of his tenure in superior court was in the civil division. He spent five years as a case manager and five years as a trial judge. During those 10 years, Judge Pierce heard cases from virtually every area of law.
Throughout the time on the bench, Judge Pierce always took the opportunity to try to resolve cases. Having participated in hundreds of mandatory settlement conferences and voluntary discussions before trial, he always emphasized the advantages of settlement. He believes that one of the most important aspects of ADR is to listen to the parties and allow them to participate in a meaningful way, as the parties must work together to achieve resolution.
ADR Experience and Qualifications
Acted as a pro tem judge for the Santa Clara County Superior Court from 1995 to 2005
Served on an American Arbitration Association mediation panel for personal injury cases
Completed a mediation program at Harvard University in 1994
Participated in hundreds of mandatory settlement conferences and voluntary settlement discussions before trial
Representative Matters
Business & Commercial

Heard and handled many disputes involving breach of contract, partnership disputes and shareholder claims
Handled a number of FINRA/securities matters, including arbitrations

Employment Law

Handled multiple wrongful termination and discrimination cases, including those involving whistleblowers and breach of contract
Heard sexual harassment and age discrimination cases as well as those involving national origin discrimination

Insurance

Handled cases involving bad faith, coverage and claims handling

Personal Injury/Torts

Handled case involving multiple plaintiffs making claims against one insurance policy in excess of the limits of the policy
Handled multiple cases involving wrongful death, sexual abuse, product liability and elder abuse
Heard many tort claims against government entities
Handled hundreds of cases involving automobile, slip and falls, and multi-party claims.
Held a number of informal discovery conferences involving complex discovery matters

Professional Liability

Handled multiple cases involving medical and dental claims
Conducted medical malpractice trial involving a minor and a major regional hospital

Real Property

Heard and handled numerous cases involving breach of contract, landlord/tenant issues, foreclosures, eminent domain and failure to disclose
Honors, Memberships, and Professional Activities
Completed Virtual ADR training conducted by the JAMS Institute, the training arm of JAMS.


Memberships and Affiliations
President, Santa Clara County Trial Lawyers Association, 1989–1990

Presenter at numerous member programs involving ADR

Member, Santa Clara County Bar Association, 1975-2005

Presenter at numerous programs involving mediation, arbitration and court proceedings

Member, American Inns of Court, 2006–present.

Pupilage Group Leader, 2008–2019

Member, City of Saratoga Planning Commission, 1995–1998
Presenter at numerous ADR and court efficiency programs sponsored by private providers
Background and Education
Judge, Santa Clara County Superior Court, 2005–2020

Supervising Judge, Civil Division, 2012

Member, Saratoga Rotary, 1987–2017
Partner, Olson & Pierce, 1985–2005
Associate; Kelly, Leal & Olimpia; 1980–1985
Associate, Clark & Glennon, 1975–1980
J.D., Santa Clara University School of Law, 1974
B.A., University of Colorado, 1971
HOME OFFICE

Silicon Valley, California
160 W. Santa Clara St., Suite 1600, San Jose, 95113 CA
View Location Details

San Francisco, California
Two Embarcadero Center, Suite 1500, San Francisco, CA 94111
View Location Details

Walnut Creek, California
1255 Treat Blvd., Suite 700, Walnut Creek, CA 94597
View Location Details
AVAILABLE TO TRAVEL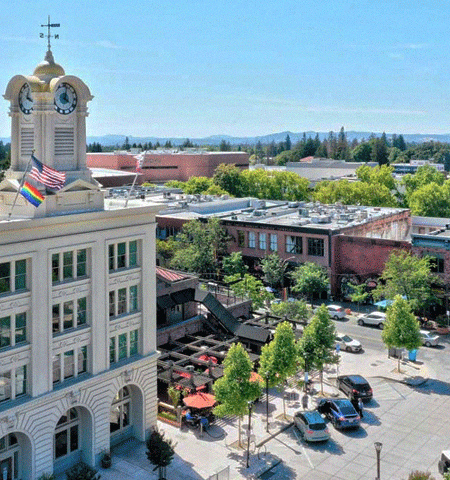 Santa Rosa, California
50 Old Courthouse Square, Suite 600, Santa Rosa, CA 95404
View Location Details
Upcoming Events
Past Events
Disclaimer
This page is for general information purposes. JAMS makes no representations or warranties regarding its accuracy or completeness. Interested persons should conduct their own research regarding information on this website before deciding to use JAMS, including investigation and research of JAMS neutrals. See More
Search our global directory of mediators, arbitrators and ADR professionals.
FIND A NEUTRAL