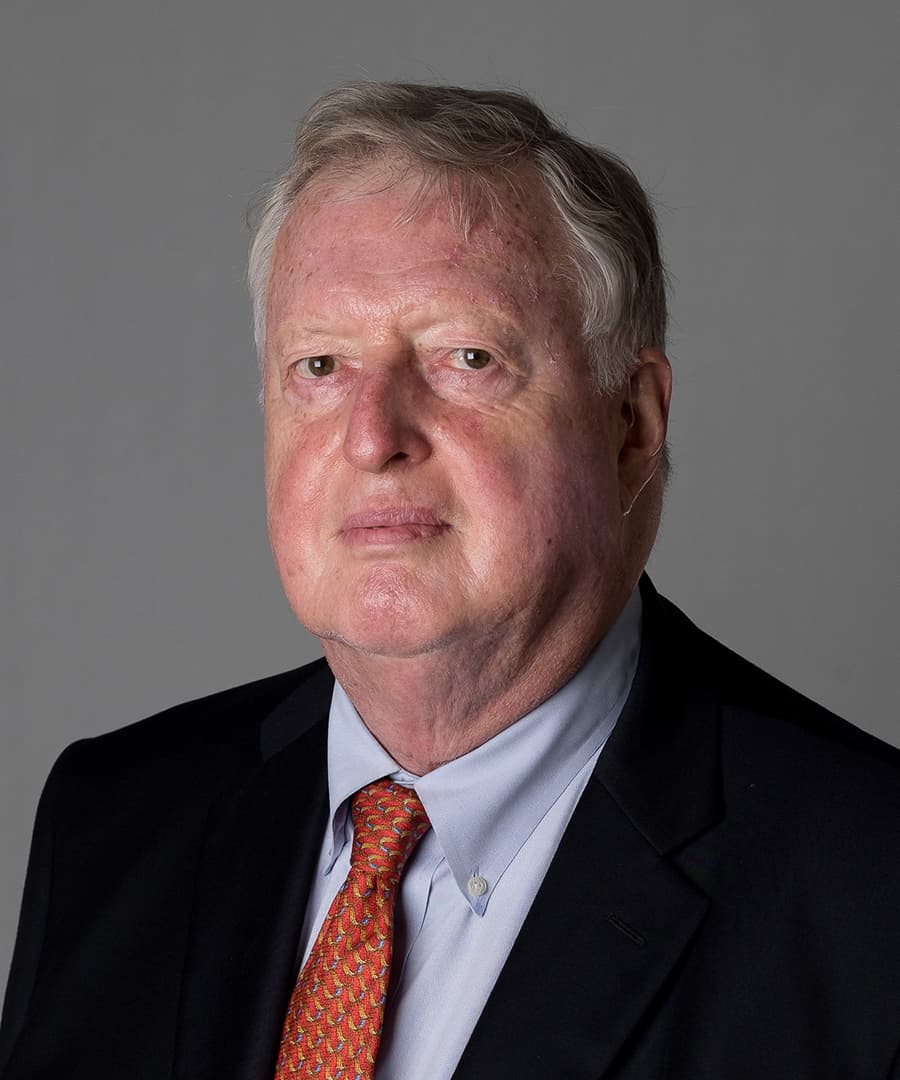 Hon. Roger T. Hughes (Ret.)
JAMS Mediator, Arbitrator and Referee/Special Master
Hon. Roger T. Hughes (Ret.) |
JAMS Mediator, Arbitrator and Referee/Special Master
Contact Case Manager
Burton King
620 Eighth Ave. 34th Floor
New York, NY 10018
T: 212-607-2758
F: 212-751-4099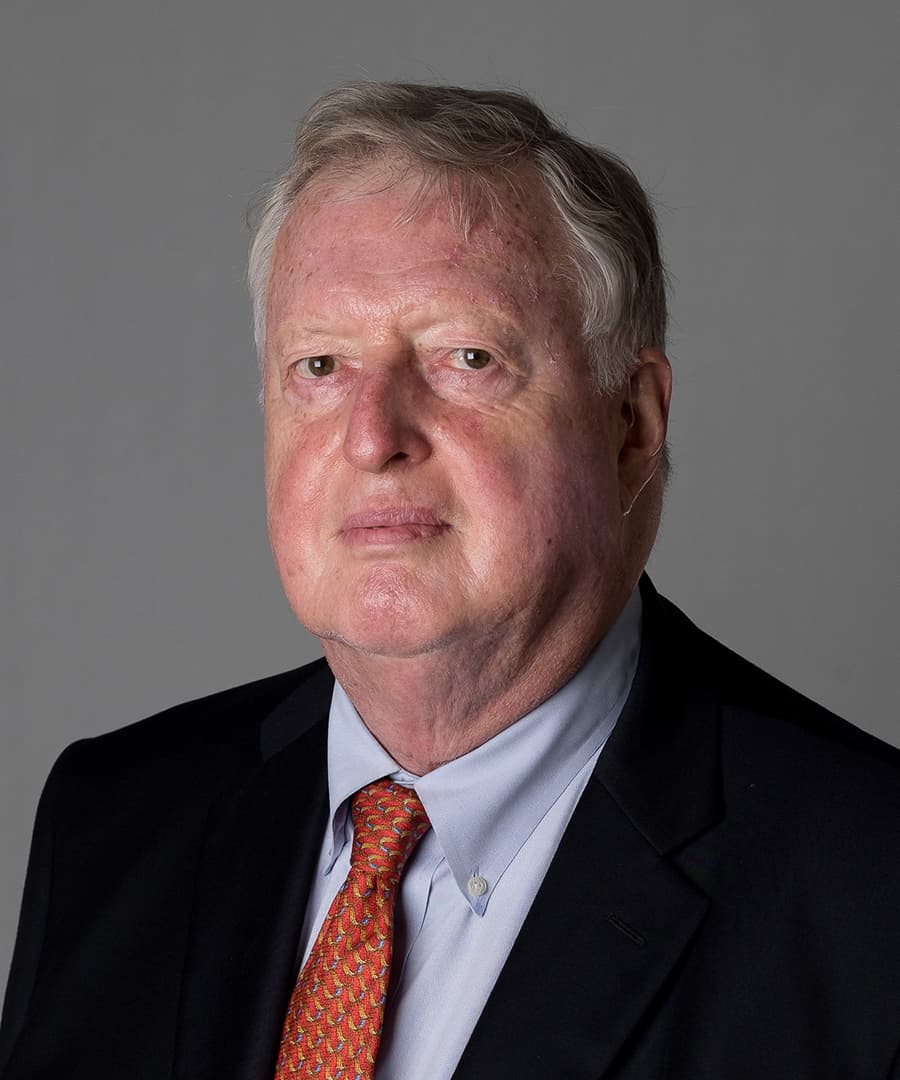 Hon. Roger T. Hughes (Ret.)
JAMS Mediator, Arbitrator and Referee/Special Master
Contact Information
Burton King
620 Eighth Ave. 34th Floor
New York, NY 10018
T: 212-607-2758
F: 212-751-4099
General Biography
Practice Areas
Engineering (Mechanical)
Entertainment and Sports
Federal Law
Indian Law
Intellectual Property
International & Cross-Border
Telecommunications
Honors, Memberships, and Professional Activities
Background and Education
The Honourable Justice Roger T. Hughes (Ret.) joins JAMS after over a decade of experience as a judge on the Federal Court (Canada). A recognized expert in intellectual property matters, Justice Hughes brings the perspective of a longtime federal practitioner—as advocate, judge and neutral—to each of his matters.
ADR Experience and Qualifications
Justice Hughes has extensive experience in the resolution of complex disputes in the following areas:
Administrative Law
Arbitration
Engineering
Entertainment and Sports
Federal
Intellectual Property
Telecommunications
Indian Law
Representative Matters
Aboriginal Law

Courtoreille v Canada, 2014 FC 1244
Coldwater Indian Band v Canada, 2013 FC 1138
Long Plain First Nation v Canada, 2012 FC 1474
Amahoose v Kehewan Cree Nation, 2010 FC 919

Action Against the Crown

Apotex v Canada, 2014 FC 1087

Broadcast

Telus Communication v Canada, 2014 FC 1157
Public Mobile v Canada, 2011 FC 267

Maritime

Platypus Marine v Ship Tatu, 2016 FC 501
Wells Fargo v Barge MLT-3, 2012 FC 738

Patent Damage Calculation

Janssen v Teva, 2016 FC 593
Apotex v Merck, 2012 FC 1235

Patent

Amgen Canada v Apotex, 2015 FC 1261
Bayer v Apotex, 2014 FC 403
Abbvie v Janssen, 2014 FC 55
E Mishan & Sons v Supertwk, 2014 FC 326
AstraZeneca v Apotex, 2010 FC 714
Merck v Pharmascience, 2010 FC 510

Trademarks

Victoria's Secret v Thomas Pink, 2014 FC 76
Continental Teves v Professional Engineers, 2013 FC 801
HomeAway v Hrdlicke, 2012 FC 1487
Wonderfarm v Border Ladner, 2011 FC 117
Chamberlain v Lynx, 2010 FC 1287

Transportation

Canadian National Railway v Canada, 2011 FC 1201
Air Canada v Toronto Port Authority, 2010 FC 774
Honors, Memberships, and Professional Activities
Completed Virtual ADR training conducted by the JAMS Institute, the training arm of JAMS
Registered Patent Agent
Past President, Intellectual Property Association of Canada
Fellow, Intellectual Property Institute of Canada
Fellow, American College of Trial Lawyers
Fellow, Chartered Institute of Arbitrators
Certified Specialist in Civil Litigation, Law Society of Upper Canada
Certified Specialist in Intellectual Property Law, Law Society of Upper Canada
Past Director, Advocates' Society
Publications
Author and co-author of numerous lectures, speeches and articles in the area of intellectual property, court practice and procedure. Published works include:
Canadian Federal Courts Practice
Canadian Forms & Precedents - Intellectual Property
Copyright Legislation & Commentary
Federal Courts of Canada Service
Halsbury's Laws of Canada – Copyright
Halsbury's Laws of Canada – Patents, Trade Secrets and Industrial Designs
Halsbury's Laws of Canada – Trade-marks, Passing Off and Unfair Competition
Hughes on Copyright and Industrial Design
Hughes on Trade Marks
Patent Legislation & Commentary
Trademarks Act & Commentary
Background and Education
Appointed Judge of the Federal Court and ex officio member of the Federal Court of Appeal, 2005-2016
Appointed Judge of the Court Martial Appeal Court of Canada, 2006-2016
Course Director, Master of Laws in Intellectual Property, Osgoode Hall Law School, 2000-2005
Appointed Queen's Counsel, 1984
Called to Bar, Alberta, 1975
Partner, Sim, Hughes, Ashton & McKay and Sim McBurney, 1968-2005
Called to Bar, Ontario, 1968
Bachelor of Laws (JD), University of Toronto, 1966
Registered Professional Engineer, 1964
Bachelor of Applied Science (Mechanical Engineering), Queen's University, 1963
AVAILABLE TO TRAVEL

New York, New York
NY Times Building, 620 8th Ave, 34th Floor, New York, NY 10018
View Location Details
Upcoming Events
Past Events
Disclaimer
This page is for general information purposes. JAMS makes no representations or warranties regarding its accuracy or completeness. Interested persons should conduct their own research regarding information on this website before deciding to use JAMS, including investigation and research of JAMS neutrals. See More
Search our global directory of mediators, arbitrators and ADR professionals.
FIND A NEUTRAL