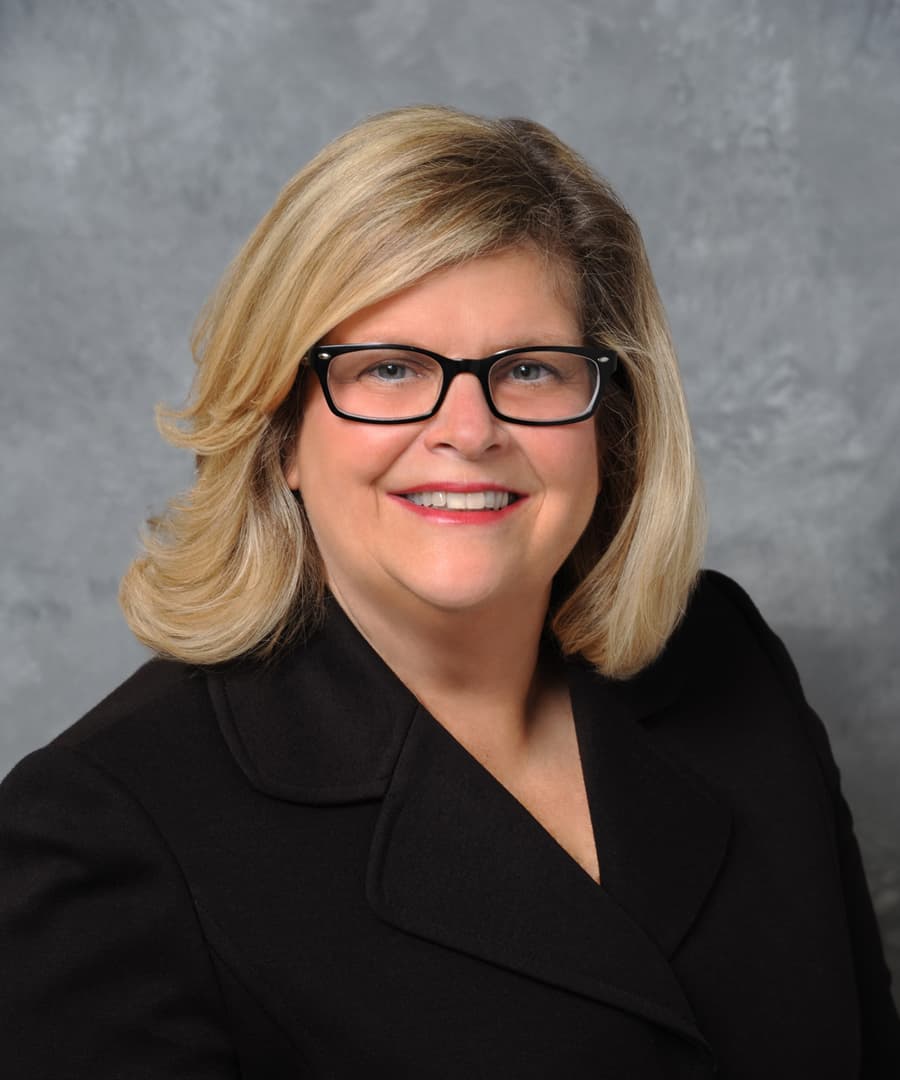 Hon. Maria Marinari Sypek (Ret.)
JAMS Mediator and Arbitrator
Hon. Maria Marinari Sypek (Ret.) |
JAMS Mediator and Arbitrator
Contact Case Manager
Doreen Lavery
1717 Arch Street Suite 3810
Philadelphia, PA 19103
T: 215-246-9494
F: 215-246-0949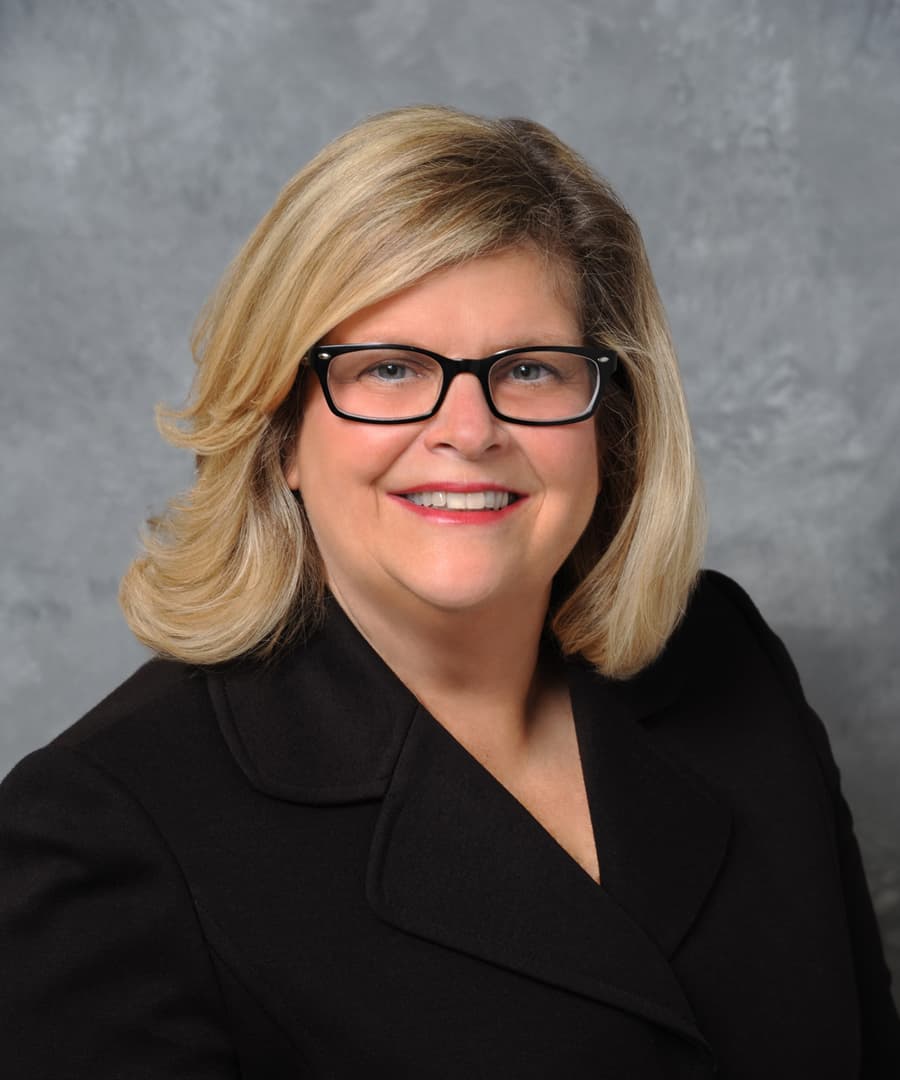 Hon. Maria Marinari Sypek (Ret.)
JAMS Mediator and Arbitrator
Contact Information
Doreen Lavery
1717 Arch Street Suite 3810
Philadelphia, PA 19103
T: 215-246-9494
F: 215-246-0949
General Biography
Practice Areas
Arbitration
Business/Commercial
Civil Rights
Class Action
Employment
Environmental
Estate/Probate/Trusts
Family Law
Governmental/Public Agency
Health Care
Insurance
Personal Injury/Torts
Professional Liability
Real Property
Honors, Memberships, and Professional Activities
Background and Education
Hon. Maria Marinari Sypek (Ret.), a former Judge of the Superior Court of New Jersey for 20 years, presided over dockets which were inclusive of the following Courts: Civil, Chancery (business court, probate court, and foreclosure court), Family, and Criminal. She has gained the respect of the bar, litigants, and the administrative arm of the Court, having served as the Presiding Judge in Chancery, Family, and Criminal Parts. Judge Sypek has resolved thousands of cases in a variety of practice areas by trial and/or settlement. Judge Sypek's broad spectrum of knowledge and experience, as reflected in these assignments, has convinced the parties to the various disputes she has handled to place their confidence in her ability to fairly resolve their matters.
ADR Experience and Qualifications
Robertson v. Princeton University et al., Complex case involving plaintiffs' claims that private endowments were being inappropriately applied to purposes other than as intended by donors. Case had potential claims involving hundreds of millions of dollars of donor funds. The matter resolved by settlement between the parties but received national attention due to import to educational institutions and other non-profit organizations.
Steven M. Goldman, Commissioner of the Department of Banking and Insurance of New Jersey v. Consumer First Insurance, granted order to show cause with temporary restraints ordering rehabilitation of. Ultimately, order of liquidation entered July 21, 2009.
U.S. Bank National Association as Trustee Residential Funding Company, LLC v. Hylton et al., reported decision analyzing equitable subrogation issues to establish priority among competing mortgage lenders.
L.C. v. New Jersey State Parole Board, order to show cause seeking injunctive relief to bar the parole board from requiring plaintiff to submit to a polygraph test and answer a sexual history questionnaire in violation of due process rights. Injunctive relief granted based on deficiencies found in the parole boards procedures.
Jane Doe M.D. v. ABC Hospital, NJ Board of Medical Examiners, order to show cause seeking injunctive relief barring the Board of Medical Examiners from posting the physician on the Medical Board website as having resigned from the hospital while under investigation.
Plaintiff claim that the New Jersey Attorney General's office should be held responsible for sexual harassment behaviors of plaintiff's immediate and other supervisory personnel. Claims of wrongful discharge also made. Jury verdict concluded case in favor of plaintiff against her immediate supervisor. Court was asked to award counsel fees, including a lodestar application.
I/M/O Liquidation of Eagle Insurance Company, addressed proof of claim and other post-trial issues in the liquidation matter after trial had been presided over by previous Judge and affirmed by Appellate Division.
Class action by stockholders of a medical development corporation against the corporation, members of the board of directors, and a third-party national medical research and development company for injunctive relief and damages for breach of fiduciary duty and violation of other state laws claiming alleged unfair sales processes to acquire outstanding shares of the corporation.
A New Jersey medical society sought injunctive relief from major health insurance company's decision to establish a privileging program to deny participating medical service provider reimbursement for certain radiological testing performed on "covered" patients.
Plaintiff, an exceptional mathematics PhD candidate, sought pecuniary and economic damages in a personal injury automobile negligence action for significant brain injury resulting in cognitive losses and depression such that plaintiff was unable to perform beyond elementary levels of mathematics.
Representative Matters
Business/Commercial

Stockholder derivative, stockholder class action; corporate, commercial litigation; interfamily business disputes; professional corporate/partnership separations and withdrawals; foreclosure (residential and commercial); violation of non-compete agreements; corporate breach of fiduciary duties claims

Civil Rights

Prisoner class action by women inmates seeking equal protection rights when confined to all male prison; prisoner rights cases involving cruel and unusual punishment claims; prisoners' claims of failures to provide adequate medical treatment; racial discrimination claims against nursing home by employee; gender discrimination claim by prison guard against administration; sexual harassment claims by deputy attorney general by her superiors

Class Action

Various cases involving claims of irregularity in stock offerings; claims against national drug store chain for charging general members of the public higher prices for the same medications sold to insured or government supplemented customers without disclosing same in the face of advertising that its pharmacy offered the lowest competitive prices

Employment

Various collective bargaining issues raised in context of arbitration award appeals, (e.g., overtime, vacation, sick time issues); whistleblower, discrimination, sexual harassment, and wrongful termination claims including claims of discrimination based on plaintiffs' disabilities -- one against the state and another by a professor against the college-employer

Environmental

Various cases involving clean-up issues, (e.g. state seeking determination of responsibility of owner of various gas stations for contamination of local water sources)

Estate/Probate/Trusts

Litigated and settled various types of will contests including undue influence; testamentary capacity; lost wills; and determination of quality and intent of holographic wills, claims against caregiver, trustees and executors for breach of fiduciary responsibility; issues involving determination of incapacitation; resolution of financial issues for incapacitated individuals; estates involving wrongful death claims and distributions of assets from personal injury actions; determination of fees for fiduciaries and attorneys; special medical guardianships

Family Law

Divorce; annulment; domestic violence disputes; equitable distribution; child custody/visitation; modification of property settlement agreements; paternity; juvenile delinquency; physical, sexual, emotional abuse of minors; termination of parental rights; grandparent visitation/custody issues; adoption

Governmental/Public Agency

Dispute between state and art society over management of public historic park facilities and property; challenge that parole boards' practices denied parolees due process rights

Health Care

Order to show cause filed by Commissioner of Human Services why a series of nursing/rehabilitation facilities should not be ordered to close due to mismanagement claims; challenge to hospital's responsibility to report certain issues to Board of Medical Examiners regarding physician's actions

Insurance

Coverage issues; bad faith claims; fire loss coverage issues

Personal Injury/Torts

Tried and settled numerous automobile negligence cases; significant injury railroad cases; product liability cases involving design defects of air bags and construction vehicles; slip and fall; construction site injuries; wrongful death actions; sexual assault and abuse by clergy

Professional Liability

Legal malpractice claims involving real estate transactions; medical malpractice for failure to diagnose; claims of surgical medical negligence resulting in patient's death

Real Property

Landlord/tenants disputes; easement challenges; disputes of private owners with builders and architects; homeowner's association and town's challenge to developer's failure to complete project including retention basin, trees, and streets; foreclosures; mortgage priorities; specific performance; appointment of receiver for large commercial office park and apartment complexes
Honors, Memberships, and Professional Activities
Completed Virtual ADR training conducted by the JAMS Institute, the training arm of JAMS
While on the New Jersey bench, Judge Sypek chaired the Court's Bail Forfeiture Committee and the Juvenile Court Subcommittee. She also served on the following Court committees: Civil Practice, Criminal Practice, Children in Court, Civil Jury Charge, Education, and American Disability Act
Supreme Court Appointment as Wiretap/Communication Data Warrant Judge for Mercer, Burlington, Somerset, Warren, and Hunterdon Counties, requiring extensive knowledge of technologies of various communication devices and their providers
Conducted programs on trial advocacy, appellate/motion oral argument, foreclosure/bankruptcy, neo-natal malpractice, and probate Chancery issues for attorneys
Program panelist, New Jersey Judges' Judicial College, speaking on various criminal matters
Formulated Foreclosure Mediation Program for Mercer County Vicinage as part of the statewide NJ Supreme Court initiative
Secretary, District VII Fee Arbitration Committee
Appointed Arbitrator by U.S. Federal District Court of New Jersey
Homeland Security Judge for Mercer Vicinage, 2008-2010
Member, Mercer County Bar Association and appointed to Professional Practice Committee as the judicial representative
Member, New Jersey State Bar Association
Background and Education
Judge, New Jersey Superior Court, 1990-2010

Presiding Judge of Chancery, 2008-2010
Presiding Judge of Family, 2007-2008
Presiding Judge of Criminal, 2002-2007

Associate and Partner, Stockman, O'Donnell & Sypek, P.A., 1974-1990
J.D., cum laude, Seton Hall Law School, NJ, 1974 (Member of Seton Hall Law Review), "American Judicature Society Award" recipient
B.A. (Political Science), Rosemont College, Rosemont, PA, 1971
"… Be assured that in any mediation with Judge Sypek, counsel and their clients, and their positions will all receive deeply respectful treatment, careful consideration of their claims, as well as a full opportunity for all sides to be heard. Perhaps most importantly, Judge Sypek's personal warmth creates an atmosphere in which hostilities are reduced and the parties feel comfortable and thus more inclined to achieve an amicable resolution."

– Law Firm Attorney
HOME OFFICE

Philadelphia, Pennsylvania
1717 Arch Street, Suite 3810, Philadelphia, PA 19103
View Location Details
Upcoming Events
Past Events
Disclaimer
This page is for general information purposes. JAMS makes no representations or warranties regarding its accuracy or completeness. Interested persons should conduct their own research regarding information on this website before deciding to use JAMS, including investigation and research of JAMS neutrals. See More
Search our global directory of mediators, arbitrators and ADR professionals.
FIND A NEUTRAL