Who's in Charge Here? The Role of Lawyers, Clients, Insurers, and Judges in Class Actions And Mass Tort Litigation
Sponsored by: American Bar Association – Section of Litigation
June 19, 2014 | 11:30 AM - 7:00 PM
This half-day CLE event will explore selected key issues in consumer class action and mass tort litigation and the roles played by claimants, defendants, other stakeholders, and decision makers in bringing and resolving class actions and mass disputes. Our all-star panels will cover a variety of topics, all focused around this common theme, including legal ethics, data privacy, and cutting-edge case management and dispute resolution procedures. This program is a can't-miss event for lawyers, judges, policymakers, and academics alike.
Spotlight on JAMS Panelist: Cathy Yanni
June 19, 2014 | 3:15 - 4:15 PM
Topic: "It's The Trees Not the Forest" – Considering Individual Interests in Mass Torts Settlements
Mass torts claims present unique ethical and practical challenges to reaching global settlements. As trial nears and the pressure grows on both sides to achieve peace in the kingdom, they must not lose sight of their individual subjects. This panel will address ethical dilemmas faced by both sides when negotiating the settlement of claims brought by hundreds or even thousands of plaintiffs. How does the plaintiffs' attorney balance the desire to achieve an ultimate resolution and payout with the protection of individual rights in a case that by definition obscures them? What ethical rules must defense and plaintiffs' attorneys keep in mind? And how can court procedures and case-management strategies promote a final, and ethical, resolution?
Location:
University of San Francisco Law School
2130 Fulton Street
San Francisco, CA 94117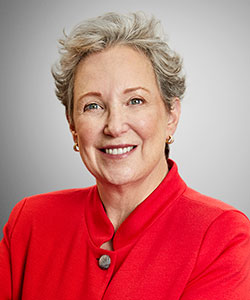 Business/Commercial
Civil Rights
Class Action/MDL/Mass Tort
Cybersecurity & Privacy
Employment
Health Care
Insurance
Intellectual Property
Life Sciences
Personal Injury/Torts
Pharmaceuticals/Mass Tort
Product Liability
Special Master