Presented by the American Bar Association
Spotlight on JAMS Speaker: Hon. James Ware (Ret.)
Topic: The War of the Roses: Apple v. Samsung - Implications for Innovation and Intellectual Property Law
August 8, 2013 | 2:00 - 3:30 p.m. PDT
Fan Fiction! Automated Cease and Desist Letters! Viral Enforcement Efforts! What to do? Our panel of intellectual Property Experts, including in house counsel, will discuss enforcement efforts and tips for strengthening and protecting intellectual property without coming off as an IP bully. Our interactive presentation, including fan fiction clips and examples of enforcement activity gone wrong, will also overview types of possible IP bullying activities, including harassing cease and desist letters, specious anti competitive lawsuits and TTAB proceedings, and troll litigation. Methods for appropriate levels of enforcement, tailoring enforcement efforts to the nature of the problematic activity, avoiding negative viral attention, and responding to perceived bullying will be presented. Tips from experienced practitioners and brand owners will be provided.
Additional speakers include:
Joan Archer, Kansas City, Missouri - Moderator
Christopher Carani, Chicago, Illinois
Morgan Chu, Los Angeles, California
Karen Robinson, San Francisco, California
Spotlight on JAMS Speaker: Hon. James Ware (Ret.)
Topic: Problems/Challenges in Effectively Using Arbitration and Mediation in Patent Litigation and Ways to Improve Their Use
August 8, 2013 | 3:45 - 5:15 p.m. PDT
Much has been written about the proliferation of patent litigation, especially the cases brought by Patent Assertion Entities. There is legislation pending in Congress and the FTC is investigating the subject. A major concern is that patent litigation requires executives' time and attention, often takes years to reach a final resolution, and is inordinately expensive. So why hasn't ADR been more effective? Mediation is being used with increasing frequency in Patent Litigation, with mixed results. Its use is often mandated by order in many courts. This program examines why mediation has not been as effective as it should be in Patent litigation and ways to address that. Arbitration, while inappropriate for use in disputes with non-practicing entities, is often used in licensing disputes and in disputes between companies in industries where cross- licensing is the norm. This program examines how carefully crafted arbitration provisions can provide for arbitrators with particular expertise in technology and intellectual property law, and a speedy, cost-effective, and private process that provides a quality result without disrupting licensing strategies.
Additional speakers include:
M. Scott Donahey, Palo Alto, California
Harrie Samaras, West Chester, Pennsylvania
Roderick M. Thompson, San Francisco, California
Spotlight on JAMS Speaker: Hon. Randall Newsome (Ret.)
All That You Can't Leave Behind: Law Firm Insolvencies and the Unfinished Business Rule
August 9, 2013 | 8:00 - 10:00 a.m. PDT
This program will discuss the recent wave of large law firm bankruptcy filings including, most notably, Dewey & Leboeuf. The panel will discuss why a number of large firms have gotten into financial trouble in recent years and the litigation that has resulted in many of the subsequent bankruptcy cases wherein bankruptcy trustees have sued former partners of the firms to recover on fraudulent transfer, preference and so-called "unfinished business doctrine" claims.
Additional speakers include:
John Fiero, San Francisco, California
Gerald V. Niesar, San Francisco, California
Jacqueline Palank, Washington, D.C.
Albert Togut, New York, New York
August 8-10, 2013
San Francisco Marriott Marquis
780 Mission St.
San Francisco, CA 94103
For more information or to register, visit
www.americanbar.org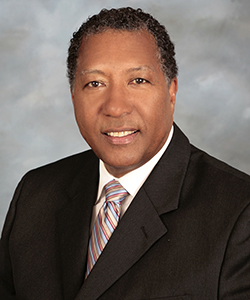 Business/Commercial
Civil Rights
Class Action/Mass Tort
Construction
Cybersecurity & Privacy
Employment
Environmental
Federal Judge
Higher Education & Title IX
Insurance
Intellectual Property
International & Cross-Border
Life Sciences
Personal Injury
Professional Liability
Securities
Special Master/Discovery Referee