Join JAMS as we highlight the Section of Dispute Resolution of the ABA's 2015 Mediation Week. This year's theme is "Mediation: Successes, Challenges, Trends and the Next Generation: Looking to the past, present and future." We will be hosting a variety of complimentary events in all of our local resolution centers and nationwide.

Thursday, October 8, 2015

Recognizing and Overcoming Bias in the Legal Profession
Complimentary CLE 4:00 - 5:00 p.m.
1.0 Hour Elimination of Bias MCLE Credit
Speaker: Hon. Cecily Bond (Ret.), JAMS

This program addresses how, when, where and why bias develops and how to identify bias in others and within themselves. Bias can affect attorneys, colleagues and clients. Attorneys will learn how to eliminate bias within themselves and others through self-help and professional treatment options.

Reception
5:00- 6:30 p.m.
Please join us after the CLE presentation for a complimentary reception in our Sacramento Resolution Center.
Location:
JAMS Sacramento Resolution Center
2520 Venture Oaks Way
Suite 400
Sacramento, CA 95833
For more information on JAMS Mediation Week, visit
www.jamsadr.com/mediationweek2015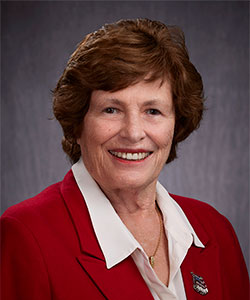 Business/Commercial
Construction Defect
Employment
Environmental
Governmental/Public Agency
Health Care
Insurance
Intellectual Property
Personal Injury/Torts
Professional Liability
Real Property
Special Master Discovery Referee