Presented by Commercial Law WebAdvisor
Spotlight on JAMS Speaker: James E. McGuire, Esq.
1:00 p.m. EDT | Webinar
Intellectual property is central to the U.S. economy. Every business either makes IP or uses it. This multi-billion dollar part of our economy creates conflicts about ownership and use of IP. Resolving IP disputes is costly and diverts resources. Appropriate Dispute Resolution (ADR) provides more cost-effective methods for resolving these disputes with greater flexibility in both process and outcome. Compared with traditional litigation, mediation and arbitration have emerged as the preferred approaches. Yet there are many important questions to ask and answer in deciding whether, when, and how to use ADR to assist in resolving your company's IP disputes.

Please join James E. McGuire as he provides answers to frequently-asked questions and to your additional questions about ADR.

This webinar will address the following important questions:
Why is ADR effective in resolving IP disputes?
What ADR processes are available? Should you use mediation? Arbitration?
When should I use mediation? Before filing suit? Before discovery? Before trial?
Where is ADR used? What types of disputes are best suited for mediation? Arbitration?
Who should you use as a mediator? As an arbitrator? Should you use an ADR service provider organization?
How do we get started? How can we explain ADR advantages to our client? How do we get the other side to agree? How should we prepare for mediation?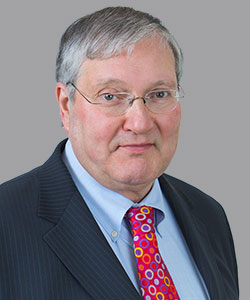 Banking
Business/Commercial
Class Action/Mass Tort
Construction Defect
Employment
Insurance
Intellectual Property
International & Cross-Border
Life Sciences
Professional Liability
Securities