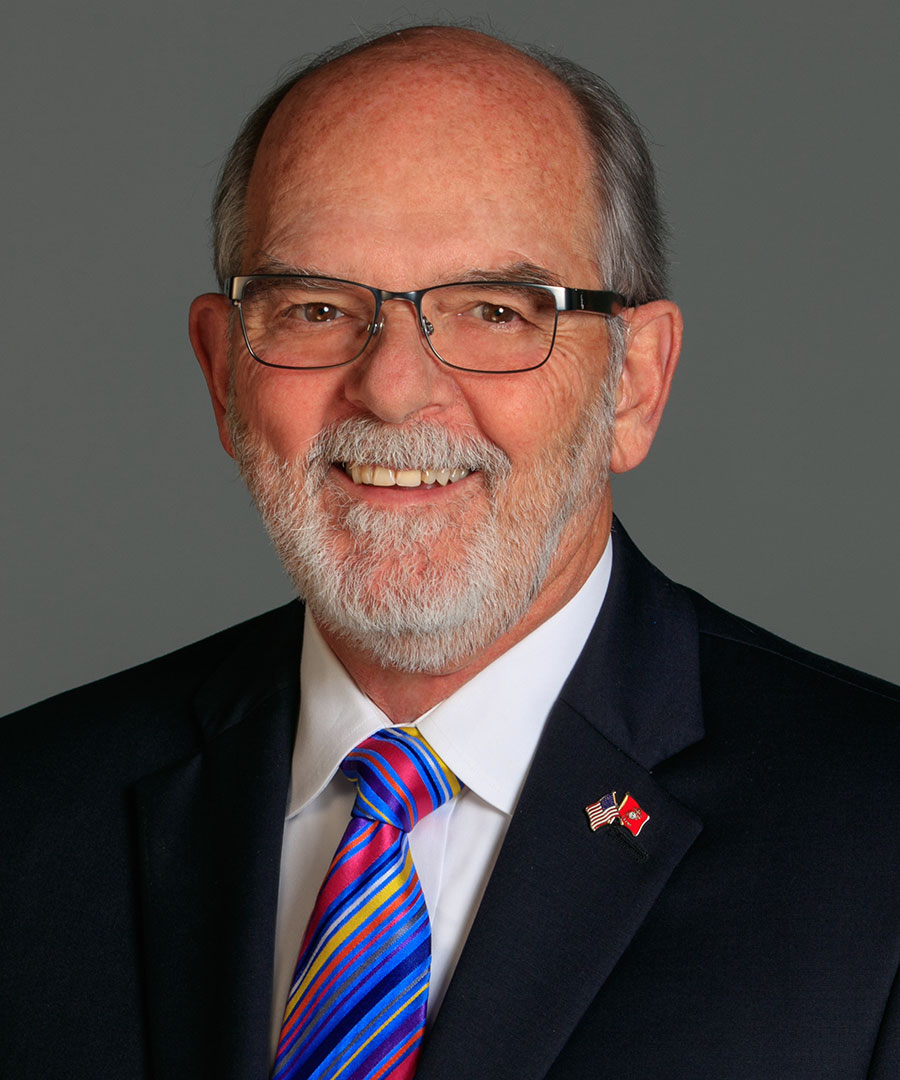 Hon. Douglas R. Beach (Ret.)
General Biography
Practice Areas
Family Law
Governmental Public Agency
Professional Liability
Real Estate & Real Property
Honors, Memberships, and Professional Activities
Background and Education
Hon. Douglas R. Beach (Ret.) joined JAMS in 2019 after 13 years of distinguished service with the Missouri judiciary and the family law bench and bar. Judge Beach retired in 2018 from the St. Louis County Circuit Court (21st Judicial Circuit of Missouri), most recently serving as presiding judge.
Judge Beach presided over a family court division for more than 10 years, where he heard numerous cases regarding valuation, custody, domestic violence and spousal support. He is a sought-after lecturer, speaker and author on family law issues, and a Fellow of the American Academy of Matrimonial Lawyers, having concentrated his private practice and judicial career on family law issues for over 28 years.
Judge Beach believes that there is no tougher, more important or more impactful area of law than family law.
ADR Experience and Qualifications
Judge Beach has substantial litigation, judicial and settlement experience in all aspects of family law, including the following:
College contribution
Contributions and reimbursements between marital and non-marital estates
Distribution of assets and debts
Family support and maintenance
Marital versus non-marital
Mediation of property issues followed by binding arbitration of any issues unresolved by the parties (med-arb)
Parenting allocation of decision making, time and responsibilities (includes the former custody and visitation concepts)
Parenting coordination
Prenuptial and postnuptial agreements
Property
Valuations including real estate, businesses and art
Visitation
Representative Matters
Allocation of parenting matters (decision making, time with each parent and responsibilities) in every sort of situation, including where one or both parents have alcohol, drug or mental health concerns
Parenting time where one parent moved child within the state but far enough that it impinged on the other parent's parenting time
Removal of child from state or to an area 25 miles from the other parent
Parenting time and responsibilities for children with special needs
Date of separation
Determination of school that a minor child will attend (and if private school, how it is paid for)
Attorneys' fees dispute between parties
Contribution by marital estate to non-marital estate, and vice versa
Maintenance in all types of situations

One party works
Both parties work
All lengths of marriages, from under one year to over 30 years
Party has special needs
Minor children of varying ages

Neutral evaluation for divorcing parties on a variety of related issues
Prenuptial and postnuptial agreements
Stock option division (restricted, unrestricted, vested, unvested)
Tax issues in divorce
Use of expert relative to ability to work and the job market
Validity of prenuptial agreements
Valuations of medical practice, Subchapter S businesses, artwork, residences, investment properties and dental practice
Use of experts, whether neutral or hired by one party

Real estate
Mental health
Children's issues
Tracing accounts

Mediation of cases where family law attorney is accused of legal malpractice
Custody disputes between same-sex partners
Honors, Memberships, and Professional Activities
Completed Virtual ADR training conducted by the JAMS Institute, the training arm of JAMS
Recipient, Roger P. Krumm Family Law Award, Missouri Bar Association, 2018
Recipient, Dudley C. Dunlop Distinguished Service Award, St. Louis County Bar Association, 2013
Recipient, Distinguished Service Award, National Center for State Courts, 2018
Recipient, The Honorable Tom C. Clark Award, National Association for Presiding Judges and Court Executive Officers, 2018
President, National Association for Presiding Judges and Executive Officers, 2018
Fellow and Past President, Missouri Chapter, American Academy of Matrimonial Lawyers, 1986–Present
Honoree, Best Lawyers in America, 1991–2005
Past President and Former Chair of the Family Law Section, Saint Louis County Bar Association
Member, Women Lawyers' Association of Greater St. Louis
Member, Hispanic Bar Association of St. Louis
Member, Lawyers Association of St. Louis
Board Member, Association of Family and Conciliation Courts, 2012–2017
Board Member, Children's Home Society/FamilyForward
Past Member, Program Committee;
Recipient, Champion of Kids Award; Kids in the Middle
Honoree, Legal Advocates for Abused Women, Crime Victim Advocacy Center
Founding Judicial Officer, Veterans Treatment Courts, St. Louis County
Adjunct Professor, Business Law, University College (St. Louis), 1977–1988
Author, Trial Practice in Domestic Relations
Author, Division of Marital Property in Missouri
Former Co-Chair, Domestic Violence Council of St. Louis County
Delegate to Mexico, U.S. State Department cultural exchange on issues involving domestic violence against women
Founding Member, St. Louis County Veterans Treatment Court, 2015
Recipient, Ellen Cowell Leadership Award, Missouri Chapter of the Association of Family and Conciliation Courts, 2018
Former Elder, Bonhomme Presbyterian Church
Admissions and Certifications
Certified Matrimonial Arbitrator
Massachusetts
Missouri
Background and Education
Independent Arbitrator/Mediator, 2018–2019

Parenting Coordinator, Family Law, St. Louis County Circuit Court
Supreme Court Monitor, Supervision of 77 Divisions in St. Louis County, 2018–2019

Judge, St. Louis County Circuit Court, 21st Judicial Circuit of Missouri

Presiding Judge, 2017–2018
Judge, Family Court, 2010–2018
Associate Judge, Family Court, 2005–2010

City Attorney; Chesterfield, Missouri; 1988–2005
Original Incorporator, City of Chesterfield, 1988
Attorney, Private Practice, St. Louis, 1977–2005
Lieutenant Colonel, United States Marine Corps, 1973–2002

Judge Advocate General (JAG) Officer
Special Courts-Martial Judge, 1976–1977

J.D., cum laude, New England School of Law, 1973
B.S., Social Sciences, Central Connecticut State University, 1970
Disclaimer
This page is for general information purposes. JAMS makes no representations or warranties regarding its accuracy or completeness. Interested persons should conduct their own research regarding information on this website before deciding to use JAMS, including investigation and research of JAMS neutrals. See More
Search our global directory of mediators, arbitrators and ADR professionals.
FIND A NEUTRAL