Food for Thought: How Food Might Serve You at a Mediation 
During my early days as a circuit court judge in Miami's Eleventh Judicial Circuit, I served in several different divisions of the court, including the criminal court. I noticed that detectives frequently came into court with confessions from seemingly intelligent defendants even after they had been informed of their constitutional right to remain silent. I thought to myself, Why on earth would a defendant facing years of imprisonment spill the beans on himself/herself or others? After all, any other rational person would simply ask for a lawyer and clam up.
In my experience, most confessions are legally obtained. Unfortunately, some confessions are unconstitutionally acquired, and those must be suppressed. So how do the police manage to get suspects to voluntarily confess to crimes? In my view, it is a combination of clever questioning and sometimes a secret weapon: food.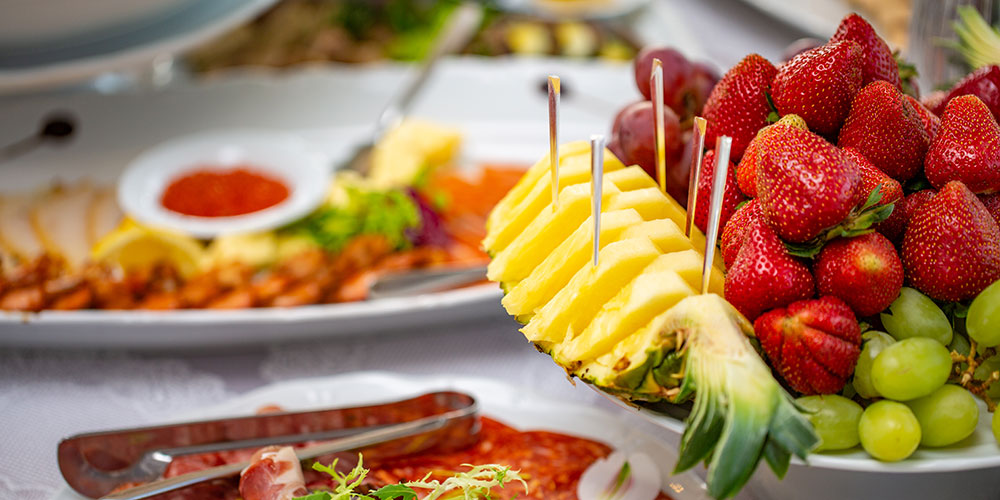 I am not referring to traditional foods like a ribeye steak, Maine lobster or Caesar salad. I am talking about comfort foods, which are loaded with saturated fats and calories. If the food oozed special sauce, had an aroma of baked bread or was fried, that helped. Do Big Macs and golden-brown French fries come to mind? They should, because McDonald's is one of the more popular sources for this so-called "confessionary cuisine."
Clearly, a competent detective asking nuanced and clever questions can obtain a confession from a non-oppositional suspect. However, when the questions are accompanied by food, the answers are oftentimes easier to obtain.
That brings me to mediations. If a detective is able to obtain a confession with a burger and fries, imagine what can be accomplished with real food during a mediation.
When I first visited a JAMS office several years ago, I was astounded by the amount and quality of food that the parties and their attorneys had at their disposal. In New York, I found hot and cold foods, and stacked deli sandwiches with fresh bread and pickles. The desserts included bite-sized cannolis and a selection of the city's famous and irresistible black-and-white cookies. Chocolate candies were seemingly everywhere. With everything from Twix to York Peppermint Patties in close proximity, no one was ever too far from a chocolate fix. Fresh fruit was also in abundance. The array of food was overwhelming.
Food can affect one's mood. According to the American Psychological Association, stress is known to create a need for sugar as a quick fuel for a surge of energy. Dark chocolate is one of those foods (yes, it is a food) that creates a compound that makes people feel good. Indeed, chocolate has been referred to as "the new anti-anxiety drug."
Bananas can also help alleviate anxiety. Some studies suggest that coffee can improve brain health and that it has an antidepressant effect. A cup of hot chamomile tea is known to relieve anxiety.
Food can get people talking, and some foods are known to relieve anxiety. JAMS seems to understand the need to provide its clients with whatever is necessary to make them comfortable. There is always enough food in its offices to help put even the most anxious of folks at ease and to encourage the most reluctant of litigants to start participating in the process. Good food can make for good mediations and, most importantly, good results.
Scott J. Silverman has been a full-time neutral at JAMS since 2012 and has acted as mediator, arbitrator, special magistrate or neutral evaluator in hundreds of matters spanning numerous practice areas, both domestically and internationally.
---
Disclaimer:
This page is for general information purposes. JAMS makes no representations or warranties regarding its accuracy or completeness. Interested persons should conduct their own research regarding information on this website before deciding to use JAMS, including investigation and research of JAMS neutrals. See More