As Higher Education Contemplates Its Future, New Solutions Are Needed: Facilitation Is One of Them
How external facilitators can offer expertise, perspective and objectivity to higher education disputes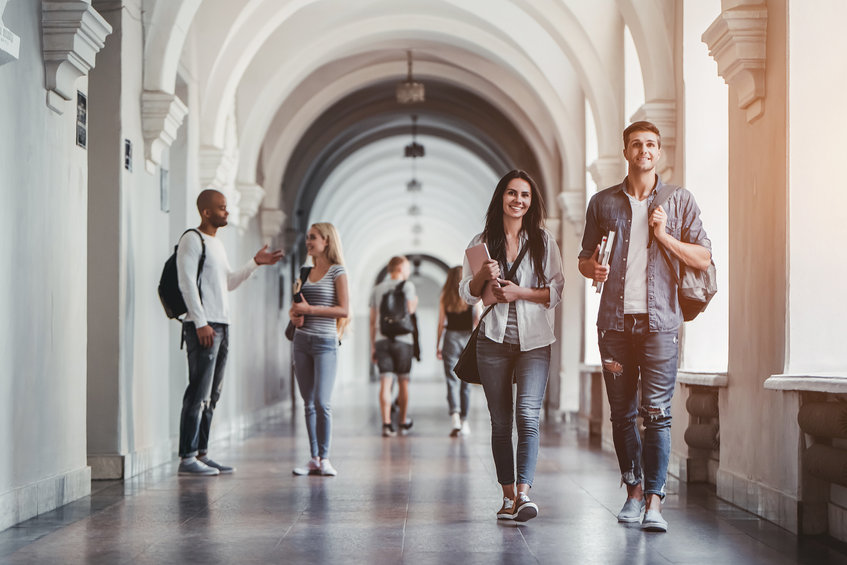 As a full-time tenured professor for 25 years and an instructor for more than 10, respectively, we have seen firsthand the heroic efforts of academics and administrators to handle the myriad and complex problems facing higher education. To the concerning demographic trends; issues related to diversity and inclusion, freedom of speech and conduct; and uncertainty regarding compliance (e.g., with Title IX), the COVID-19 pandemic has added questions regarding foreign students' eligibility and travel, underused dormitories and facilities, the reluctance of professors and students to return to campus, how to fundraise without events and the loss of revenue from sports, among other topics.
We will soon witness a reimagining of the university and college experience. While the new age may look a lot like the old one to the casual observer, to us—people who have taught and teach methods to prevent and resolve problems (and who have children in college)—it's clear that new problem-solving approaches will help ease the transition from the dark days to a brighter future. In particular, we hope to encourage colleges and universities to enlist professional third-party facilitators.
A professional facilitator is similar to a mediator, except that a facilitator helps organize and advance a process even when there is no clearly defined dispute that could lead to litigation. Mediators tend to be reactive, and their clients tend to be those who have allowed a problem to become a full-blown dispute—perhaps even a lawsuit. In contrast, facilitators tend to do their best work when the objectives are less legally defined and before an issue blossoms into a problem.
Here are a few examples of facilitation that we have seen in our own practices:
A student forwards a racially insensitive email to his peers, who in turn forward it to others. Complaints are filed, and the student enters into a disciplinary process (as is appropriate). However, rather than allow negative feelings to fester on campus, a facilitator organizes an inclusive process, consistent with campus culture, that brings all affected stakeholders to a series of meetings designed to turn a negative event into a learning experience while improving campus morale and promoting shared values.
A campus hires a trainer to teach best practices for Title IX compliance, and the trainer notices that the Title IX program is insufficiently supported, such that even highly trained campus personnel are struggling to increase reporting and are encountering legitimacy and trust issues. The trainer is then hired as a facilitator to bring together all campus constituencies for the purpose of aligning the Title IX program with campus culture, with the goal of improving outcomes without straining financial resources.
A university wishes to expand its footprint but meets resistance from the surrounding community. This "town-and-gown" conversation is handled by a professional facilitator, who helps both sides discover synergies that transform this idea from a potential lawsuit to a benefit for everyone.
A professor from a protected class of underrepresented individuals is told by a supervisor to delay coming up for tenure for a year, and her colleagues separate into camps of supporters and detractors. This leads to massive departmental dysfunction and a potentially time- and expense-consuming issue for university counsel. Instead of letting the matter fester, a facilitator organizes an inclusive process, which unearths and addresses the underlying issues through an elegant, inexpensive and creative solution that fosters increased emotional investment in the school's success and its people.
Facilitators do more than just conduct conversations. Facilitators help design processes that clarify and address the needs and goals of institutions. They ensure that the right people/stakeholders are included at the bargaining table. They create space for diverse perspectives and voices to be heard, something that higher education institutions have repeatedly been criticized for not doing. Facilitators help to promote communication. They make sure that resources are shared to eliminate information gaps. They pose the right questions to understand the real concerns. They help to clarify the decision-making process. And in this era of social distancing, they can do all of this in a virtual environment.
While many campuses have expert problem-solvers on staff (e.g., ombudsmen and in-house mediators), they carry the stigma of being insiders, paid by the school to do its bidding in order to stay in the administration's good graces. An outside facilitator who is vetted by all stakeholders (not just the hiring authority) offers expertise, perspective and objectivity that no insider can match. Even at our own organization, which consists entirely of dispute resolution professionals, we have engaged an outside facilitator to help us craft strategic plans and tackle problems that arise at work. Facilitation works for us, and we are confident, based on our experience, that it can work for you as well.
What are the risks of continuing on the same path? Legal liability. Responsibility for mistakes and missteps. Processes that fail. Situations that meet limited objectives and fail to resolve underlying and/or ancillary issues.
What are the benefits of charting a new course? Resolution of issues before they grow. A campus culture that promotes transparent, inclusive conversations about hard questions. A learning environment that continues to challenge and transform itself as a model for the educational mission it promotes for its students. A brighter future.
We think the choice is clear. Consider enlisting a professional third-party facilitator when the next big issue arises on your campus, to benefit both you and your constituents.
Contact a Higher Education Professional Today:
---
Disclaimer:
This page is for general information purposes. JAMS makes no representations or warranties regarding its accuracy or completeness. Interested persons should conduct their own research regarding information on this website before deciding to use JAMS, including investigation and research of JAMS neutrals. See More