Can You Have a Virtual Mediation? The Answer Is Most Definitely Yes!
Let's say you have just received an invitation to a virtual mediation. You really want to settle your case, but you have no experience with virtual mediations. You have so many questions: Will I understand how to use the virtual mediation platform? How easy is it to learn? Will my client be able to use the virtual mediation platform? Is the mediator going to be able to form a connection with my client through a computer screen? Will the mediation be confidential? Will it be private? What can I do to make the mediation successful?
Don't panic! Everyone, including the mediator, is on a progressive learning curve. We learn something new every time we use virtual mediation. Soon you will be comfortable using this great option to resolve your cases.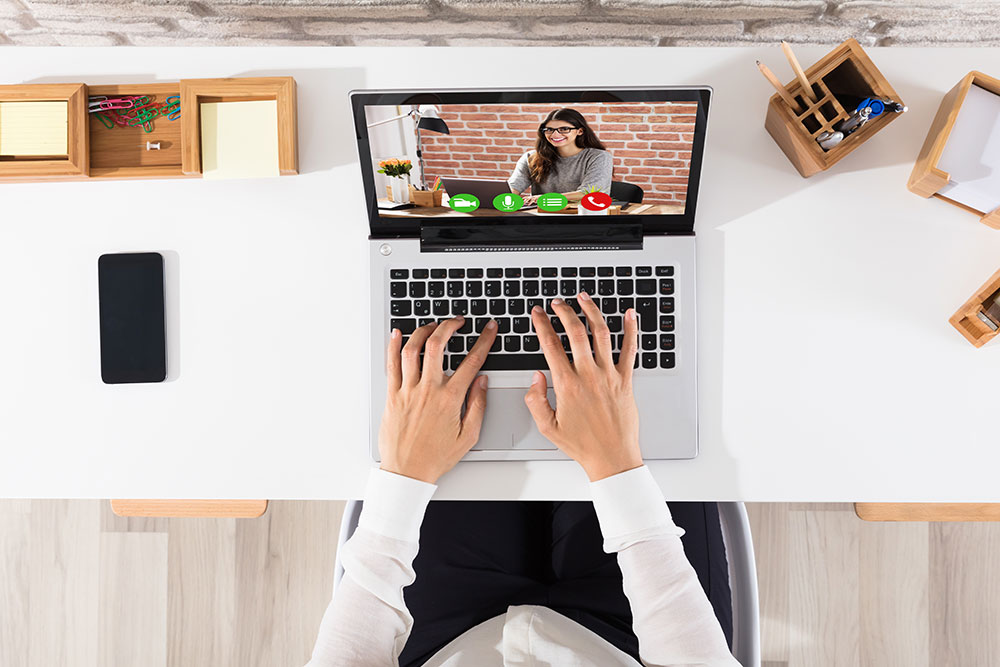 What are the advantages of virtual mediation? Flexibility is a major one. Clients and attorneys can be scattered around the world. Nobody will have to worry about getting stuck in traffic or missing a flight. Another advantage is that you have a surprisingly intimate view of each other so that you can focus on not just what is being said, but also facial expressions and body language. Rather than burying everyone in paper during the mediation, another advantage is that you can share and modify documents on your computer.
Yes, you can figure out how to participate in a virtual mediation. You and your client(s) can practice using a virtual mediation platform with your JAMS case manager and your mediator. The platforms are easy to learn and easy to use. You can also schedule a trial run with your JAMS case manager and your mediator a few days beforehand.
Yes, the mediator is going to be able to make a connection with your client(s). Rarely do you get as close to a person in an in-person mediation as you do in a virtual mediation.
Yes, the mediation will be confidential. The JAMS case manager will send you a link with an entry code. Once you sign on, you will be placed in a waiting room and then moved to a breakout room(s) with your client(s). No one can hear what you discuss with your client in a breakout room. Your mediator will call or text you when he or she is ready to enter the room. You can do the same when you want him or her to return to the room after having a private discussion.
Yes, the mediation will be private. You and opposing counsel will provide the mediator's case manager a list of all the participants. Only those on the list will be allowed into the virtual waiting room. Once the mediation commences and all the participants have been placed in breakout rooms, and no one else can enter.
What can you do to make the mediation successful?
1. Configure your room.
If you are not using a device that has a built-in webcam with a microphone, purchase a webcam and attach it to a tabletop tripod.
Elevate your computer. (Books work well.)
Make sure your face is well lighted.
Use a non-distracting background. (Do not have a window open behind you, as your face will be a silhouette.)
Wear solid-color clothing that will not distract the participants.
2. Have a practice virtual mediation session with your client, JAMS case manager and mediator. Address everyone's questions and work out any technical issues.
Who will be attending the mediation?
Is there anyone who is not scheduled to be at the mediation who should be invited?
Are all the decision-makers available?
Where are the parties located?
Does anyone have any time constraints or conflicts?
Does everyone understand that they are not to record the mediation?

(The virtual platform record function will be disabled by the mediator anyway.)

Is there anything not stated in the mediation statements that the mediator should know prior to the mediation (e.g., client-control issues, insurance coverage issues, unmentioned settlement discussions, etc.)?
Should you have a proposed settlement agreement on your computer ready to share? (Documents can be shared and worked on collaboratively using the screen-share function and signed remotely using DocuSign.)
3. Be prepared and have a positive attitude, as you would for an in-person mediation.
 
You will learn new skills doing a virtual mediation and expand your practice in a creative and transformative way.
Relax! Virtual mediation works.
Hon. Lynn O'Malley Taylor is JAMS neutral who brings over 35 years of experience as a trial court judge and was the first woman elected to the court in Marin County in 1982. Judge Taylor is based in the San Francisco Resolution Center and serves as an arbitrator, mediator and special master in a variety of practice areas, including business/commercial, construction, employment, family law, estates/probate/trusts and personal injury.
---
Disclaimer:
This page is for general information purposes. JAMS makes no representations or warranties regarding its accuracy or completeness. Interested persons should conduct their own research regarding information on this website before deciding to use JAMS, including investigation and research of JAMS neutrals. See More