How to Improve Your Network of Diverse Neutrals
Within the last couple of years, we have seen an increase of programs and people committed to improving diversity, equity and inclusion in the alternative dispute resolution (ADR) industry. Given industry feedback, we also need more guidance to connect well-intentioned people with diverse neutrals. Here are four specific ways to become a champion for selecting diverse mediators and arbitrators.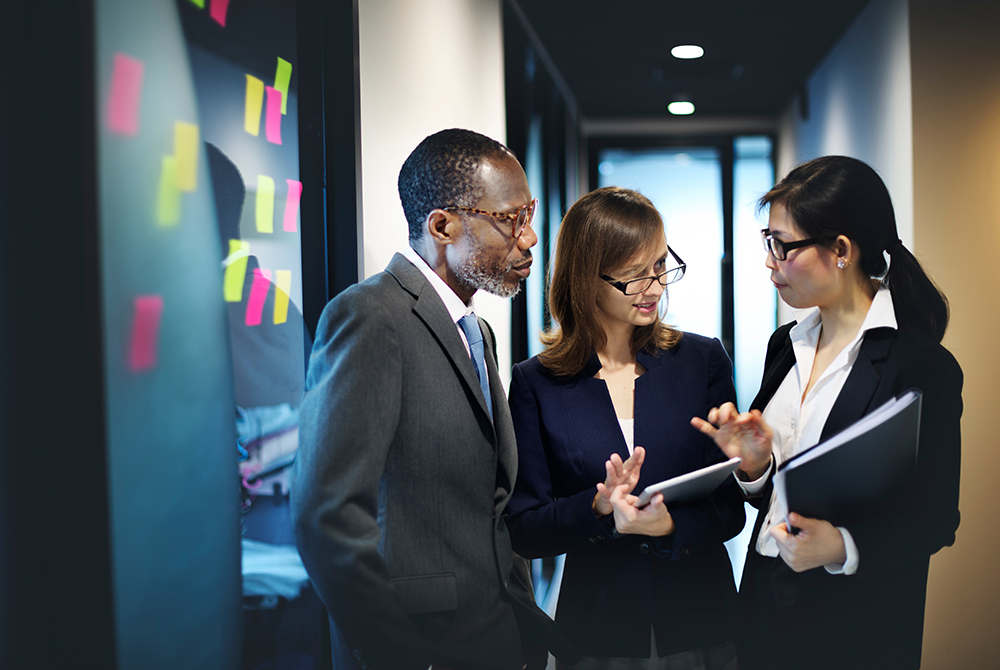 Seek out Diverse Neutrals at Conferences
As we look to connect diverse neutrals to industry professionals, one way we can expand diverse neutrals' reach is by seeking out neutrals at conferences and events. Often, mediators and arbitrators speak and attend events, which is an excellent opportunity to listen to their professional experience and network. These opportunities will allow you to enhance your network of diverse neutrals.
When it comes to the knowledge of diverse neutrals, you will hear users state, "I only use neutrals I know," or, "I asked around, and my colleagues were not too familiar with these neutrals." This complacency can be a detriment to the industry. There are many ways to increase your network of diverse neutrals, and virtual and in-person conferences are key. Because mediators and arbitrators must remain neutral, they can't actively seek out clients for one-on-one meetings. Therefore, attending conferences makes it convenient for them to meet women and ethnically diverse mediators and arbitrators.
For example, I, along with hundreds of other powerful women, recently attended the Women, Influence & Power in Law (WIPL) conference. The atmosphere was electric. I attended a panel moderated by JAMS President Kim Taylor titled "Developing an Ethical Diversity, Equity & Inclusion Strategy Using Data & Legal Advancements" and featuring Kirsten Hotchkiss from American Express Global Business Travel and Ama Romaine from G6 Hospitality LLC. Taylor shared some of JAMS' diversity, equity and inclusion initiatives and discussed the Diversity Fellowship program, which is designed to provide training, mentorship, sponsorship and networking opportunities to up-and-coming diverse ADR professionals. If you were looking for diverse neutrals, you would have found us there!
Learn, Include and Promote Diversity and Inclusion Provisions
JAMS has a diversity and inclusion clause that promotes the use of diverse neutrals when selecting an arbitrator or arbitral panel.
Additionally, the Ray Corollary Initiative (RCI), spearheaded by Homer La Rue, is named after Charlotte E. Ray, who graduated from my alma mater, Howard University School of Law, in 1872. The RCI is a detailed plan to increase the number of diverse persons selected as arbitrators and mediators by requiring that 30% of the slate of proposed neutrals for each case are women or persons of color.
These two initiatives are great examples that companies can use to help move the needle on the selection of diverse neutrals.
Mentor and Sponsor a Diverse Neutral
In order to increase the pipeline and selection of diverse neutrals, it is important to have many spectacular mentors and sponsors who champion diverse neutrals both directly and indirectly. Mentorship and sponsorship are imperative for the success of upcoming diverse ADR professionals.
Spread the Word
Once you complete this article, write a quick message to your colleagues and highlight a diverse neutral. If you need inspiration, several organizations, like JAMS, list their diverse neutrals, and many bar associations have lists of diverse ADR professionals. If you are still at a loss, email me, and I will send you a list!
This article was previously published as a Minority Corporate Counsel Association (MCCA) Spotlight.
---
Disclaimer:
This page is for general information purposes. JAMS makes no representations or warranties regarding its accuracy or completeness. Interested persons should conduct their own research regarding information on this website before deciding to use JAMS, including investigation and research of JAMS neutrals. See More