A Q&A Session With Hon. William J. Furber, Jr. (Ret.)
Learn more about Judge Furber's legal career and his ADR style, as well as some personal and professional highlights
Judge Furber joined JAMS in 2017 after serving as a judge of the Court of Common Pleas of Montgomery County (Pennsylvania) for 24 years, including a five-year term as president judge from 2012 until 2016. During his tenure on the bench, he presided over 1,000 cases.
Give us an overview of your legal career prior to joining JAMS.
Upon graduation from law school, I became an assistant district attorney and was afforded the opportunity to try cases at an early age. Thereafter, I practiced and later became a partner with a local firm as trial counsel, handling personal injury cases, commercial cases, some criminal defense work and zoning matters. I also served as zoning solicitor to two townships. One of the more enjoyable aspects of my private practice was serving as the "neutral arbitrator" in a number of uninsured/underinsured motorist cases. After approximately 22 years of practice, I was elected to the bench in Montgomery County, Pennsylvania, where I served for 24 years, including as president judge for the last five.
How would you describe your ADR style?
When serving as an arbitrator, I tend to proceed with a modicum of formality, meaning I insist on the orderly presentation of evidence and professionalism, and that the parties come prepared. Although it is a more relaxed atmosphere, I believe structure and adherence to the rules result in the fairest method of arriving at the correct disposition.
When handling a mediation, I believe it is important to learn as much as I can from the pre-mediation materials supplied by the parties. I'm not a fan of having the parties make opening statements in a joint session. I use an initial joint session to introduce myself to the parties, to explain the ground rules and to impress upon them the importance of confidentiality. In individual sessions, especially the initial stages, I tend to be quiet and listen carefully to the claimant's and respondent's positions and what they hope to accomplish. In later sessions, I think it's important to become more like a coach and not be bashful about calling attention to circumstances that might hinder the opportunity for settlement.
Which traits have contributed to your success as a mediator/arbitrator?
I think the two most important traits that have helped me resolve disputes are listening carefully to the parties and then being patient as the process unfolds.
What are some of the highlights of your career to date, whether in alternative dispute resolution (ADR) or litigation?
One of the highlights of my was career presiding over the Veterans Treatment Court in Montgomery County. This program affords those who suffer trauma while in the military, and who thereafter run afoul of the law, the opportunity to earn a second chance by successfully completing a rigorous course of rehabilitation.
What was one of the more interesting cases you were involved in, either in ADR, on the bench or in litigation?
There is really not any one case over my career that I found the most interesting. Having served in all divisions of the court, I enjoyed trying complex criminal cases, medical malpractice cases and business disputes, most of which involved juries. As a member of JAMS, I enjoy handling Title VII cases within the realm of employment discrimination and retaliation, as well as medical malpractice matters. I have also had the opportunity to handle a variety of consumer protection cases which I like.
What is the best piece of advice you've received?
Early in my career as a young trial lawyer in the district attorney's office, an older, seasoned prosecutor taught me not to be afraid of failure. His advice: Be prepared; put your head down and move forward; do the best you can do; learn from the experience; and don't look back. It was good advice.
Which professional accomplishment are you most proud of?
I suppose my proudest accomplishment was representing Montgomery County's judiciary as its president judge.
What do you like to do in your free time?
In my free time, I enjoy playing golf occasionally. I am a big Philadelphia sports fan and follow the Phillies, the Eagles and the Flyers. In an effort to try to keep the weight off, I also enjoy riding my bike, and, of course, I enjoy spending as much time as I can with my family, which now includes seven grandchildren.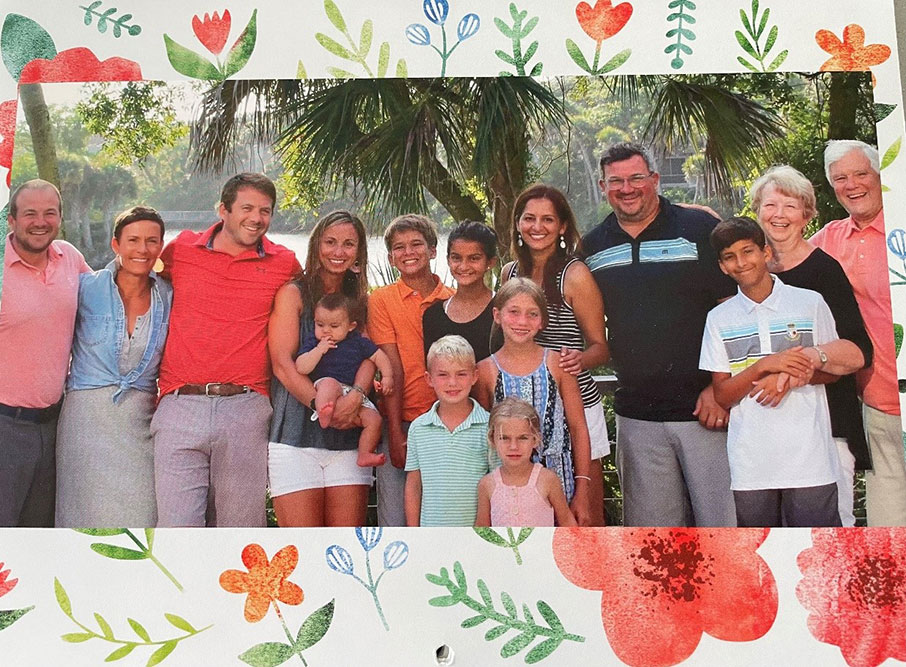 ---
Disclaimer:
This page is for general information purposes. JAMS makes no representations or warranties regarding its accuracy or completeness. Interested persons should conduct their own research regarding information on this website before deciding to use JAMS, including investigation and research of JAMS neutrals. See More