Building a Pathway to the Future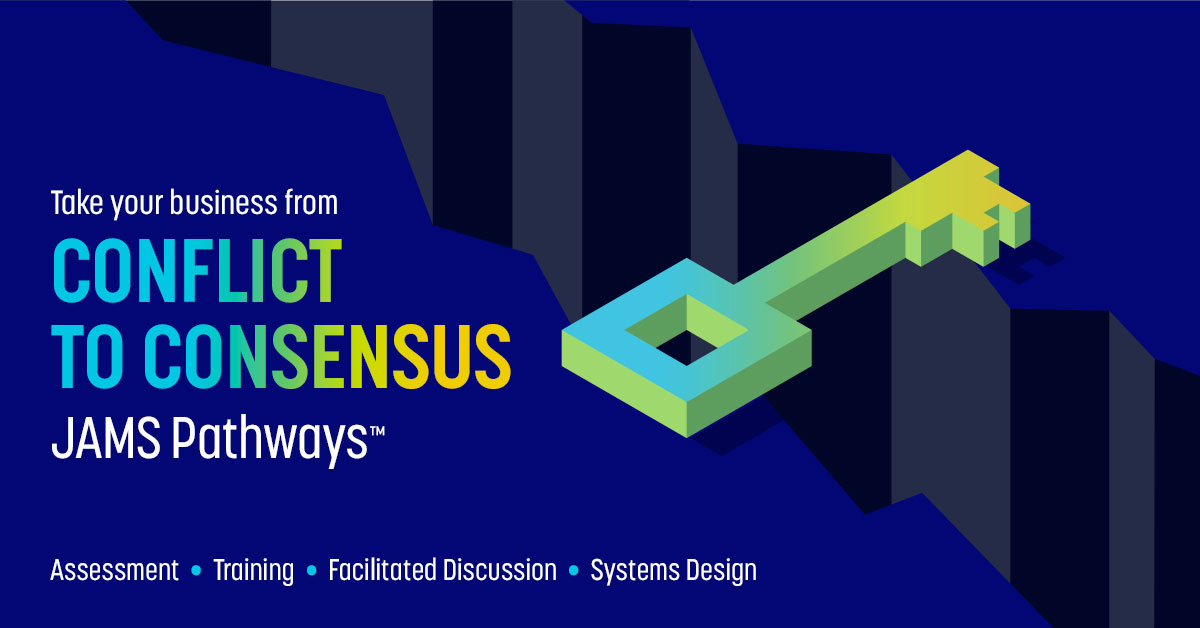 The late Hon. H. Warren Knight (Ret.), who founded JAMS, had a mantra: "We do good."
He was right. JAMS has made a sizeable impact on the legal community and society. Being part of an organization that solves problems is one of the many reasons that I am proud to work at JAMS.
At JAMS, "We do good" has traditionally been applied within the context of litigation. While offering a better way of resolving formal disputes for over 40 years, alternative dispute resolution has become more than an alternative; at some point during JAMS' history, mediation and arbitration became the customary methods for resolving legal problems. Now it could be said that not mediating a civil dispute is the alternative course.
But what if JAMS could also make a positive impact outside of the world of formal disputes, lawyers and litigation?
Well, now it does. With JAMS Pathways™, our organization's ability to "do good" took a large step forward. You might say that we did this by taking a few steps backward.
Confused? I can explain.
JAMS Pathways is significant because our dispute resolution expertise is now being applied across the entire dispute timeline, such that dispute prevention and early dispute resolution are services that JAMS offers alongside our traditional options.
Clients need not wait until their problems escalate into intractability; they can involve us early, before things go from less than optimal to organizational disaster.
By stepping back in the dispute lifecycle to meet our clients' problems at earlier stages, all sides to disputes are better able to shape positive outcomes.
Pathways clients are different for JAMS too. Business executives, human resources personnel and department leads—not only attorneys—are choosing JAMS Pathways to assist with positive change in their institutions. Still, our reputation continues to shine through. After being chosen by a business executive to help with some challenges, we heard their in-house attorney say, "Oh, I know JAMS."
We've heard the same from HR professionals. The JAMS brand gives us credibility even as we do something different from what we've done before.
We are also working on issues that may not result in litigation but are important nonetheless. Employee turnover, poor morale, low productivity and unhealthy company culture are some issues we've managed.
In the absence of JAMS Pathways, these are problems that JAMS wouldn't have been tapped to address. Put succinctly by our Pathways partner Richard Birke, senior vice president and executive director of the JAMS Institute: "JAMS Pathways represents a bold step in the evolution of problem-solving. Through creative revisioning of the dispute resolution process, we've been able to provide uniquely tailored interventions to a wide variety of clients in a broad spectrum of industries."
Pathways allows us to make new, positive impacts in ways that are wholly consistent with all that makes JAMS great. I'd like to think that Judge Knight would be glad to see how we're building upon his vision.
Contact a Pathways Professional Today:
---
Disclaimer:
This page is for general information purposes. JAMS makes no representations or warranties regarding its accuracy or completeness. Interested persons should conduct their own research regarding information on this website before deciding to use JAMS, including investigation and research of JAMS neutrals. See More