Business Interruption and the Impact on Insurance Matters
Three JAMS neutrals share their insights on how COVID-19 has affected the insurance industry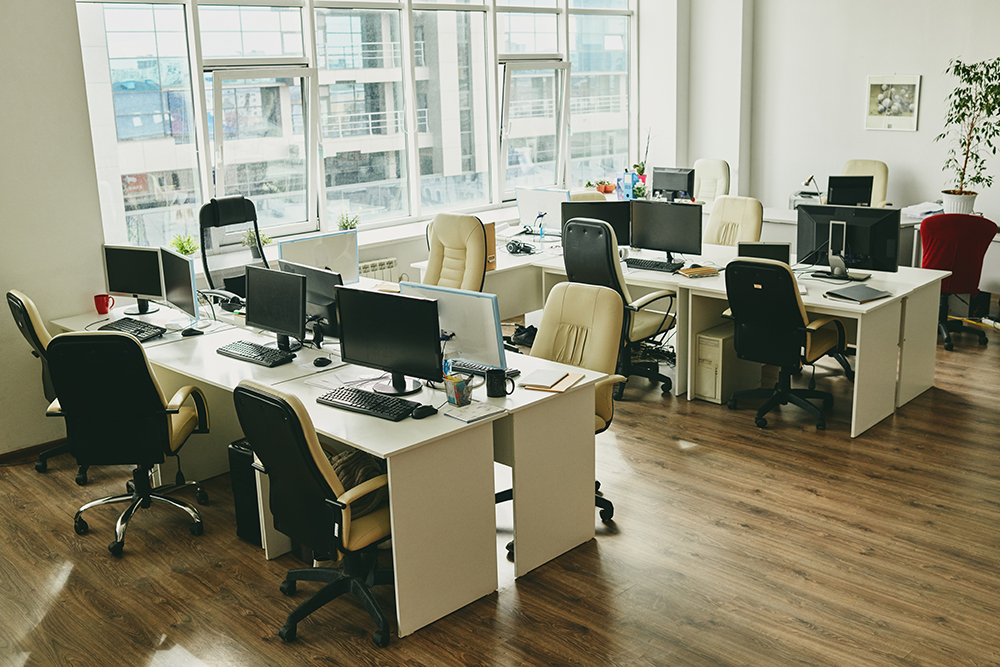 Few industries evaded the effects of the COVID-19 pandemic. But for the insurance industry, the effects were twofold. On one hand, COVID impeded insurance firms from conducting business as usual. On the other, it forced those same firms, which were scrambling to adapt to a remote work model, to manage a flood of claims that pertained to other businesses' ability to conduct business. "Every business that had to shut down turned to their insurance and, if their business was impacted, they likely filed a claim for business interruption," says JAMS neutral Cassandra Franklin. As a result, says Franklin, "An already thinly staffed industry was put into a position where it had to stretch itself even further."
Complicating matters, business-interruption coverage is generally appended to a customer's property policy, and any loss associated with a business interruption must be due to the physical loss of, or damage to, the customer's property. And with COVID, "There was no physical loss or damage," says JAMS neutral Rebekah Ratliff. So, while policyholders argued that they had lost the use of their physical premises and therefore should be eligible for damages, from the perspective of the insurance industry, "there was no coverage for it." As it happens, says Ratliff, "The courts have agreed. There have been thousands of these cases litigated in the United States, and in pretty much all of them, the court sided with the insurance company." Says Franklin regarding business interruption coverage for COVID-related losses, "It's been a really tough road for policyholders."
Business interruption is just one variety of claim that has spiked during the pandemic. Others are pandemic-related product-shutdown and event-cancellation claims. Many entities with these types of claims—production studios and companies, and event organizers, respectively—have fared better because their policies were designed to protect them against these specific types of risks. For example, says Franklin, "When Wimbledon was shut down because of the pandemic, they collected more than $140 million from their insurance," because they had purchased coverage for that exact eventuality.
In her practice, Ratliff has noticed yet another type of claim: "personal injury cases that arise from negligence, due to a property owner's failure to repair something because they just don't have the money." For example, she says, "I'm getting ready to see a case where some people were burned in a hot tub at a hotel," because hotel management cut corners on repairs. Ratliff believes that even this trend relates to COVID because pandemic-related supply chain and staffing issues prevent property owners from obtaining the supplies and manpower they need to make the necessary repairs.
As with all businesses, COVID has forced insurers to get creative to conduct business. For example, when a customer submits a claim of any kind, the insurer typically sends an adjuster on-site to investigate it. But COVID-related shutdown orders made this practice impossible. So insurers began using drones. "Drones are now routinely used to adjust commercial property claims," says Franklin. "They send the drone in, and the drone films the damage."
Insurers also adopted the use of another technology to conduct business: virtual communication platforms like Zoom. In addition to using Zoom to connect their employees and communicate with their customers, insurers have adopted its use for mediation and arbitration too. "Before the pandemic, I had almost no virtual mediations or arbitrations," says Franklin. "Now, almost everything is virtual."
As it happens, virtual proceedings offer significant advantages in insurance-related cases. JAMS neutral Lawrence Pollack explains why: "From an expense standpoint, from an efficiency standpoint, insurers are seeing dramatic benefits from the use of these platforms."
"When I used to travel for mediations as an adjuster," says Ratliff, "the company paid for my flight, hotel, and rental car, as well as a per diem"—which, according to Pollack, often involved "one day to travel, one day to sit in the room and wait for the mediator and one day to get home." Virtual proceedings eliminate all that time and travel.
Eliminating travel does more than save time and money; it also frees up top decision-makers on both sides of a dispute to participate in proceedings. "With virtual proceedings, they can multitask," says Pollack. "They get the drift of what's happening and participate at the appropriate moments." Ultimately, Pollack says, "They find it very useful to be part of the process as it's happening rather than having it relayed to them."
In Pollack's view, the use of virtual platforms represents "a sea change amongst the insurance industry," and he predicts that the use of virtual platforms is "here to stay for insurance-related disputes." Indeed, he believes that "it will be very much an exercised option." Franklin agrees: "The ability to have those top decision-makers present is really a key factor. And if you make everything in person again, they won't be able to attend." Besides, says Ratliff, "Statistics show that virtual mediations are just as effective. We're settling as many cases as we were in person."
Beyond using drones and virtual platforms, Ratliff, Franklin and Pollack predict that the pandemic—along with more recent developments, like the war in Ukraine—will drive significant change in the insurance industry. "The insurance industry always evolves. It reacts to society. It reacts to business. It reacts to what the courts do," says Pollack. Ratliff agrees: "I think we are just at the tip of the iceberg. We haven't even seen what this is going to look like." In particular, all three neutrals expect insurers to offer new types of coverage.
Ratliff predicts that "there will continue to be new coverages that arise that we haven't seen or considered before." Pollack agrees, noting, "With COVID, with our economic situation, with our international situation, insurers will adjust the products that they sell and come up with new products."
For her part, Franklin wonders in connection with the production and event cancellation insurance, "who (if anyone) will be writing pandemic insurance? And, if they do, how will they manage their liability in connection with those coverages? Higher premiums? Sublimits? Policy wording? Reinsurance? All of the above? It's just going to be a really interesting landscape as it continues to evolve."
One thing is certain: As our world becomes more complex and unpredictable, insurers will continue to thrive. "The beauty of insurance is that it's risk management. And once you identify the risk, then it becomes a question of what product can be sold to deal with it and at what price," says Pollack. In the end, says Ratliff, "Insurance touches every single industry in some way."
Cassandra S. Franklin, Esq., joined JAMS in 2018, with extensive experience on both the carrier and policyholder sides of complex insurance coverage disputes. Cassandra served for a number of years as Managing Attorney-Claims Coverage Counsel at Allianz Global Corporate & Specialty and Fireman's Fund Insurance Company. Before joining Allianz, she represented individual and corporate policyholders in their insurance recovery efforts for many years. On both sides of the "V," and in her mediation practice, Cassandra has dealt with a wide range of insurance issues in diverse lines of business, including the special insurance products applicable to entertainment productions and events. Cassandra has also written and spoken extensively on both insurance coverage and ADR topics.
Lawrence W. Pollack, Esq., joined JAMS in 2010 after 28 years in private practice at Dewey & LeBoeuf LLP and its predecessor firms. His practice at JAMS centers on commercial disputes; business, partnership and joint venture dissolution actions; legal malpractice matters; product liability cases; aviation controversies; and sophisticated issues in all aspects of domestic and international insurance and reinsurance, including those relative to first-party and third-party claims, subrogation, policy language, regulation and business strategy.
Rebekah Ratliff is a credentialed former commercial complex insurance claims professional with more than 25 years of experience in evaluating, negotiating and settling complex casualty claims loss matters nationwide and internationally with settlements totaling in the millions of dollars. Ms. Ratliff has been recognized nationally for her work in the alternative dispute resolution (ADR) field and is a sought-after presenter and lecturer on ADR, case evaluation, negotiation strategies, and diversity and inclusion.
---
Disclaimer:
This page is for general information purposes. JAMS makes no representations or warranties regarding its accuracy or completeness. Interested persons should conduct their own research regarding information on this website before deciding to use JAMS, including investigation and research of JAMS neutrals. See More