Examining Russian Sanctions and Their Effects on Arbitration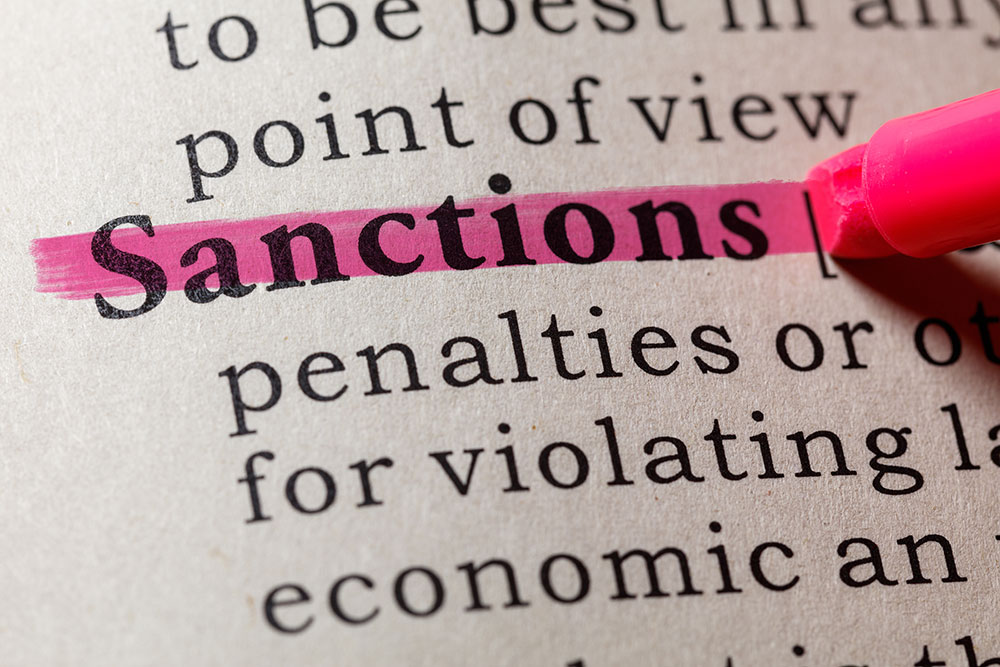 While the most important impact of the Russian invasion of Ukraine is unquestionably the humanitarian crisis it has created, the longer-term need for economic recovery in affected areas and the resulting need for a return to reliable and predictable commercial relations in both Ukraine and Russia raise important concerns for individuals and commercial entities whose contracts and plans have been disrupted. This short commentary will look at one aspect of this situation; namely, the economic sanctions imposed on Russia and their potential impacts on arbitration. Although there are some issues that will arise in both litigation and arbitration, the nature of arbitration also raises distinctive issues that have to be considered.
For example, while in general parties have substantial freedom to appoint arbitrators of their choice, the existence of sanctions may create an obstacle for some arbitrators, such as if receiving payment from one or both parties would potentially be prohibited. The text of some sanctions legislation expressly excludes the performance of legal services, including serving as an arbitrator, but where this is not the case, an arbitrator may need to request a licence from a relevant authority prior to accepting the appointment. Where a license is not granted, or no license is possible, parties may find arbitrators hesitant to accept an appointment.
CONSIDERATIONS OF ARBITRABILITY
Once a tribunal has been formed, it may then need to consider the arbitrability of the dispute, in the sense of the right of the tribunal to decide the matters brought before it. This is often an issue the tribunal is empowered to raise on its own, even if it is not raised by the parties. The tribunal may conclude that applicable sanctions legislation means the dispute cannot be submitted to arbitration, despite the existence of an arbitration agreement, and must instead be submitted to a domestic court. However, this isn't a simple question, as the way sanctions affect the arbitrability of a dispute is intertwined with the complex question of how different laws apply in arbitration.
An initial point arbitrators must consider is the doctrine of separability. This is a doctrine unique to arbitration that states that an arbitration clause included in a contract is to be considered a completely separate contract from the one in which it is contained. While the exact content of the separability doctrine varies between jurisdictions, its most important effect is consistent, which is that the invalidity or termination of a contract containing an arbitration clause does not directly invalidate the arbitration agreement. As a result, even if a party argues that a contract is now invalid because, for example, it is prohibited by applicable sanctions, an arbitration agreement contained within that contract may still be valid, even if the contract itself indeed is not.
Of course, this does not mean that nothing can invalidate an arbitration clause, and the public policy of a country may mandate that disputes relating to that country's sanctions must be submitted to court, even if the parties have agreed to arbitrate. However, while the existence of a public policy exception to the enforcement of arbitration agreements is a consistent feature of arbitration laws around the world, in most jurisdictions this exception has been interpreted narrowly, often being found to refer only to "international" public policy rather than to policy concerns of that particular country. Although economic sanctions have been broadly imposed on Russia, they have not been universally adopted and have not been formally endorsed by the United Nations, so it is uncertain whether they would be found to reflect "international" public policy.
QUESTIONS REMAIN
Nonetheless, a related question remains; namely, whether restrictions on the arbitration of a dispute might reflect not broad public policy concerns, but mandatory provisions of law, which will likely include sanctions legislation. In short, the law of the jurisdiction in which an arbitration is seated, or the law of the contract, or the law of some other jurisdiction, might expressly prohibit arbitration of the dispute or directly affect how the arbitration can function. The question for a tribunal is what consideration must be given to such restrictions.
Substantial disagreement exists among arbitration professionals regarding the impact of a mandatory provision of the law of the seat on a tribunal's ability to decide a dispute. On the one hand, an arbitral tribunal is not part of the seat's court system, but it is a private body appointed by the parties. For some arbitrators, this "delocalized" status of arbitration means that mandatory provisions of the law of the seat are not directly binding, although they may be considered for practical reasons (e.g., to avoid the award being declared unenforceable by the courts of the seat). On the other hand, every commercial arbitration has a seat. For some arbitrators, this creates an obligation to adhere to the mandatory laws of the seat because, while the tribunal may not be a formal part of the seat's court system, the parties have agreed to arbitrate in accordance with the seat's arbitration laws. Because of the widespread disagreement regarding this issue, whether a tribunal will feel bound by the mandatory laws of the seat will depend on the personal views of the arbitrators.
A less contentious issue is whether the mandatory laws of the jurisdiction whose law applies to the substance of the parties' dispute must be applied by the tribunal. Most arbitrators would agree that they should, including with respect to whether the contract remains enforceable.
A more controversial question is whether a tribunal should allow the parties to "opt out" of sanctions by asking for a decision that applies the substantive law with the exception of the sanctions. While some arbitrators would refuse such a request to cherry-pick the content of the applicable law, others would be willing to do so if both parties have agreed.
A third question is whether sanctions imposed by a jurisdiction that is not the seat and does not supply the substantive law will be enforced by a tribunal. While sanctions of this nature will rarely be directly applied by a tribunal, they may be considered as a relevant "fact" affecting the performance of the parties' obligations, including whether non-performance should be excused.
ENFORCEABILITY IS KEY
Of course, the ultimate goal of any arbitration is to produce an enforceable award, so it is important to be aware of legislation that was passed on June 19, 2020, amending Russian law to effectively grant exclusive jurisdiction to Russia's commercial courts for disputes involving sanctioned parties, at the request of a sanctioned party, including empowering Russian courts to issue anti-suit injunctions against arbitration proceedings. If an arbitration is continued in spite of such an injunction, the legislation empowers Russian courts to impose a penalty on the non-sanctioned party in the amount of the entire claim submitted to arbitration plus costs relating to the proceeding. In JSC Uraltransmash v PESA (cases No. А60-62910/2018 and А60-36897/2020), the Russian Supreme Court confirmed that this legislation was to be interpreted broadly, to cover all sanctioned parties, without any requirement of proof that the sanctions actually created an obstacle to the sanctioned party accessing justice.
As a result, even if a tribunal has been properly formed, has adhered to the applicable laws and rules, and has delivered a generally enforceable award, that award may not be enforceable in Russia if an anti-suit injunction was issued but not followed. Where a sanctioned party has assets only in Russia, and enforcement of the award outside Russia is unlikely to be effective, this may undermine the value of even a properly conducted arbitration. Moreover, if a non-sanctioned party itself has assets in Russia, it may find those assets threatened by collection action from the sanctioned Russian party, enforcing a penalty imposed by a Russian court.
Ultimately, no party wants to go through the trouble and expense of an arbitration only to receive an award that cannot be enforced. It is therefore essential that parties, counsel and arbitrators are aware of the important ways in which sanctions can affect an arbitration, some of which require a sophisticated understanding of arbitration to handle properly.
Disclaimer: The content is intended for general informational purposes only and should not be construed as legal advice. If you require legal or professional advice, please contact an attorney.
---
Disclaimer:
This page is for general information purposes. JAMS makes no representations or warranties regarding its accuracy or completeness. Interested persons should conduct their own research regarding information on this website before deciding to use JAMS, including investigation and research of JAMS neutrals. See More