How JAMS Is Striving to Make Its Workplace Greener
Planet, people and profits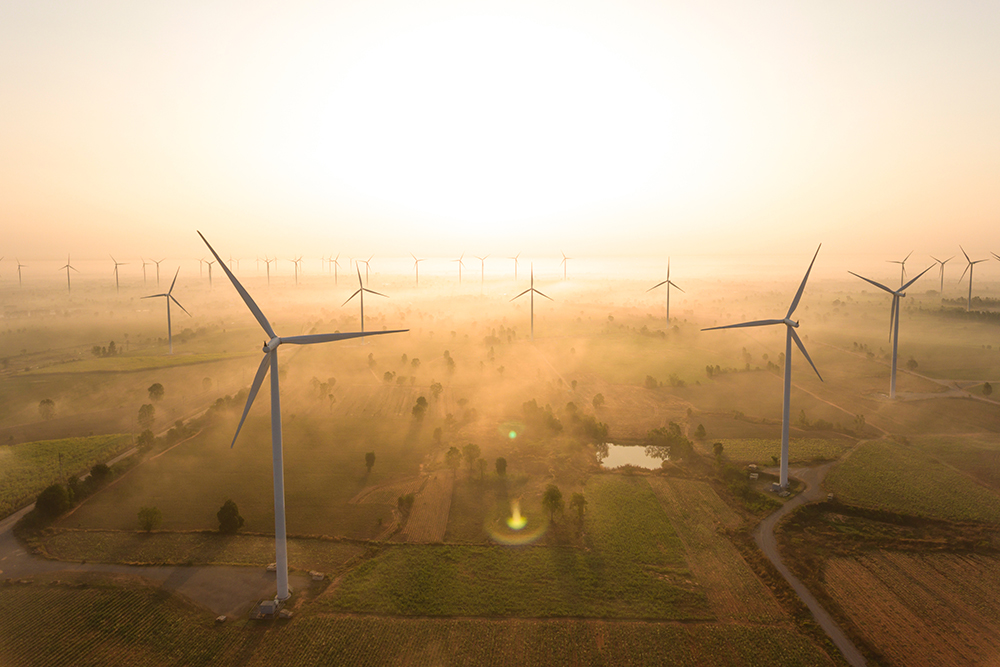 Most service businesses may not think that their efforts can move the needle in addressing the severe climate issues we are experiencing. At JAMS, we set up a "Green Team" years ago to find ways that we can make a difference in improving sustainability and reduce our carbon footprint. This team works closely with our facilities and operations groups.
Recently we joined the Green Pledge and have been asked to join the Campaign for Greener Arbitration. The Green Pledge is an aspirational instrument that aims to raise awareness and consider carbon footprint reduction in the scope of dispute resolution. We are proud to be a part of these efforts and the expanding group of institutional supporters.
JAMS has 28 Resolution Centers across the U.S., and currently over 70% of them are in LEED-certified, energy-efficient, Class A buildings that also provide health, wellness and sustainability programs for their tenants. Some are as small as several rooms and offices; others take up entire floors. We have worked with our landlords to reduce lighting and electricity use as much as possible, particularly as the pandemic reduced our occupancy in most offices.
When we renovate an existing Resolution Center, we strive to donate as much old furniture as possible to minimize the impact on landfills. We aim to use as many locally manufactured, sustainable products as possible, while working with carbon-neutral companies for lighting, flooring, furniture, ceiling tiles and other amenities that enhance our space as well as preserve the environment. In our design, we incorporate green "living walls" comprised of preserved moss and plants, which improve air quality and thermal comfort levels. Creating more open space in common areas and along window lines draws in natural light and ultimately enhances the client and associate experience with many breathtaking skyline views in our major cities.
Meanwhile, we implemented new programs to reduce paper use and increase recycling. Shredding bins have now been placed in all offices and in at least one arbitration room in each Resolution Center to encourage recycling of our paper briefs. JAMS prioritizes its efforts related to energy conservation, recycling and waste reduction, as well as community efforts to support the sustainable use of natural resources. We continue to donate hundreds of binders to organizations that can reuse them. Plastic water bottles were replaced with paper cups and filtered dispensing machines. Recyclable coffee pods and bean-to-cup machines were introduced in many offices, and the use of plastic utensils and kitchenware was reduced.
Meanwhile, our technology group has implemented new document management and digital signature systems. Virtually all of the many forms and documents used in our business are now processed electronically. In addition, we have invested significant resources to increase the number of conference rooms that can hold a virtual hearing. These technological enhancements have resulted in increased flexibility and productivity, while reducing our carbon footprint.
The pandemic also accelerated (an understatement) our move toward a more flexible work environment and remote work, greatly reducing the number of trips from home to office and back.
And there is more we can do as we transition back to our offices, including reducing food waste and energy use as well as doing more reusing and recycling. We may not be a "smokestack" business, but we have found that we can make an impact as we embed sustainability and environmentalism in everything we do.
---
Disclaimer:
This page is for general information purposes. JAMS makes no representations or warranties regarding its accuracy or completeness. Interested persons should conduct their own research regarding information on this website before deciding to use JAMS, including investigation and research of JAMS neutrals. See More