Innovations in Virtual ADR: The Evolving World of Mediation and Arbitration
The latest from JAMS CIO on technology advancements at JAMS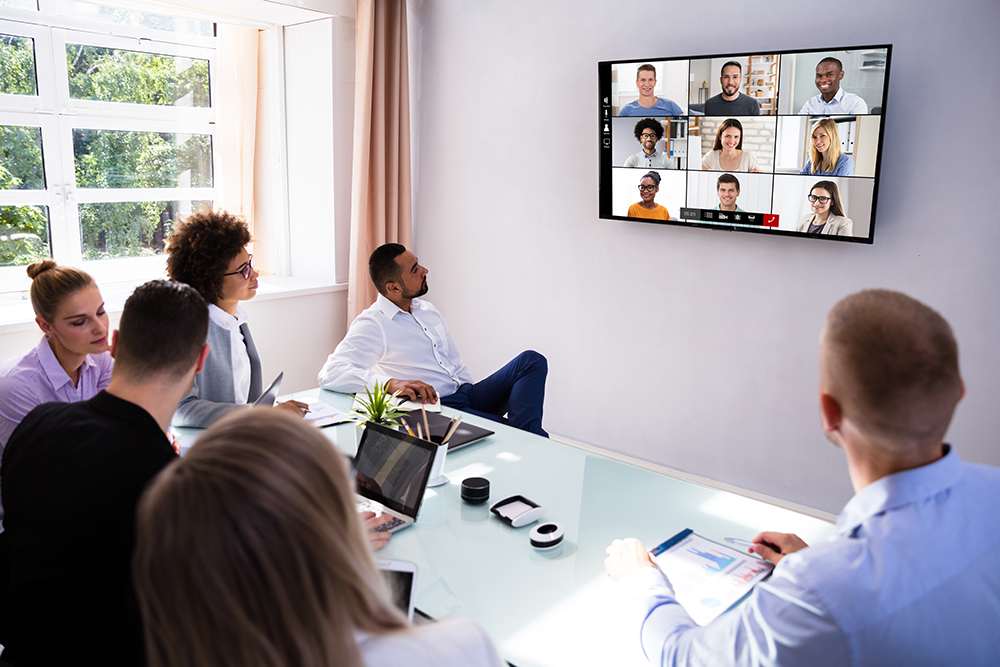 Over the past few years, nearly every business has embraced virtual communications as many workers have had to conduct business from home due to the pandemic. The legal profession is no exception.
While many court proceedings were temporarily suspended out of an abundance of caution, alternative dispute resolution (ADR) was able to continue through virtual sessions. Meeting the technology needs of this brave new virtualized world wasn't easy, but in the case of JAMS, the groundwork had already been laid. JAMS has had virtual capabilities and advancements in those capabilities for more than a decade.
The investments JAMS had previously made in videoconferencing, secure network connectivity, and staff and neutral training enabled the organization to pivot to virtual ADR within just a few weeks. Mediation and arbitration sessions have been conducted seamlessly throughout the pandemic because of the systems that were already in place.
Doubling Down on Technology to Meet Growing Demand
To meet the growing demand for virtual ADR, JAMS made additional investments in audiovisual equipment to maintain its state-of-the-art capabilities. To date, we have made sizable investments in cutting-edge technology in our offices, and we are investing additional funds this year to update and upgrade our facilities with new equipment and new functionality.
For example, JAMS has expanded the capabilities of its dedicated Zoom rooms, which now utilize sophisticated technology to capture individual faces sitting around the conference table and place them in individual squares. This makes it much easier for all participants to see each other, rather than just seeing a sea of faces in the distance. Because mediators and arbitrators rely heavily on reading the facial expressions of participants, this feature is vital.
JAMS has also invested in mobile audio/video carts for many of its facilities around the country. These carts are outfitted with a monitor, camera, microphone and network connectivity. This provides added flexibility, enabling the staff to turn any conference room or office in to a virtualized ADR space.
We have also invested in Zoom licensing. This licensing includes Zoom Pro and Zoom Rooms licenses, so that all of our neutrals are able to take advantage of premium features whether they are connecting remotely or appearing in person at one of our facilities. While the vast majority of virtual ADR sessions are conducted over Zoom, JAMS is fully capable of using all the leading virtual platforms.
Behind-the-Scenes Experts Ensure Virtual ADR Runs Without a Hitch
Even with the best technology in the world, there is no guarantee that virtual sessions will progress flawlessly. We have all had times when remote systems didn't work or connection problems wreaked havoc with a virtual meeting. To minimize these types of challenges, JAMS has also invested in its people, putting in place a dedicated technology team that focuses on ensuring that on-site systems are working properly, each virtual ADR session is set up properly, and all participants are able to connect.
Virtual ADR Moderators work behind the scenes to make sure that meeting times are properly set, invitations have been accepted by all participants, and virtual sessions run successfully. We believe having the right equipment is critical but not enough. Having the right people in place to support the technology is essential to delivering a flawless ADR experience.
In addition, our in-house training department, the JAMS Institute, is responsible for training staff and neutrals on how best to use the technology; how to set up cameras, lights, microphones and headsets; and how to access virtual platforms when working remotely. The JAMS Institute is second-to-none in providing training that enables neutrals to get up to speed quickly and become highly proficient in the use of virtual ADR so that they can handle any challenge that might arise.
Raising the Bar for the ADR Industry
JAMS remains committed to delivering a best-of-breed client experience. Through our extensive technology investments and focus on providing the best support possible, we are leading by example and aiming to raise the bar for the entire industry. While some ADR sessions are returning to an in-person model, many experts believe a hybrid approach, involving some in-person attendees and some virtual participants, will become the new normal.
The hybrid approach may offer some important cost savings as well, as expert witnesses, among others, can eliminate both the time and expense associated with travel in order to participate.
JAMS believes the ADR industry has an opportunity to leverage virtualized ADR to improve the effectiveness of arbitration and mediation by expanding the choices available to participants. As evidenced by our sustained growth throughout the pandemic, we are demonstrating how the industry can continue to meet the evolving needs of the marketplace.
---
Disclaimer:
This page is for general information purposes. JAMS makes no representations or warranties regarding its accuracy or completeness. Interested persons should conduct their own research regarding information on this website before deciding to use JAMS, including investigation and research of JAMS neutrals. See More