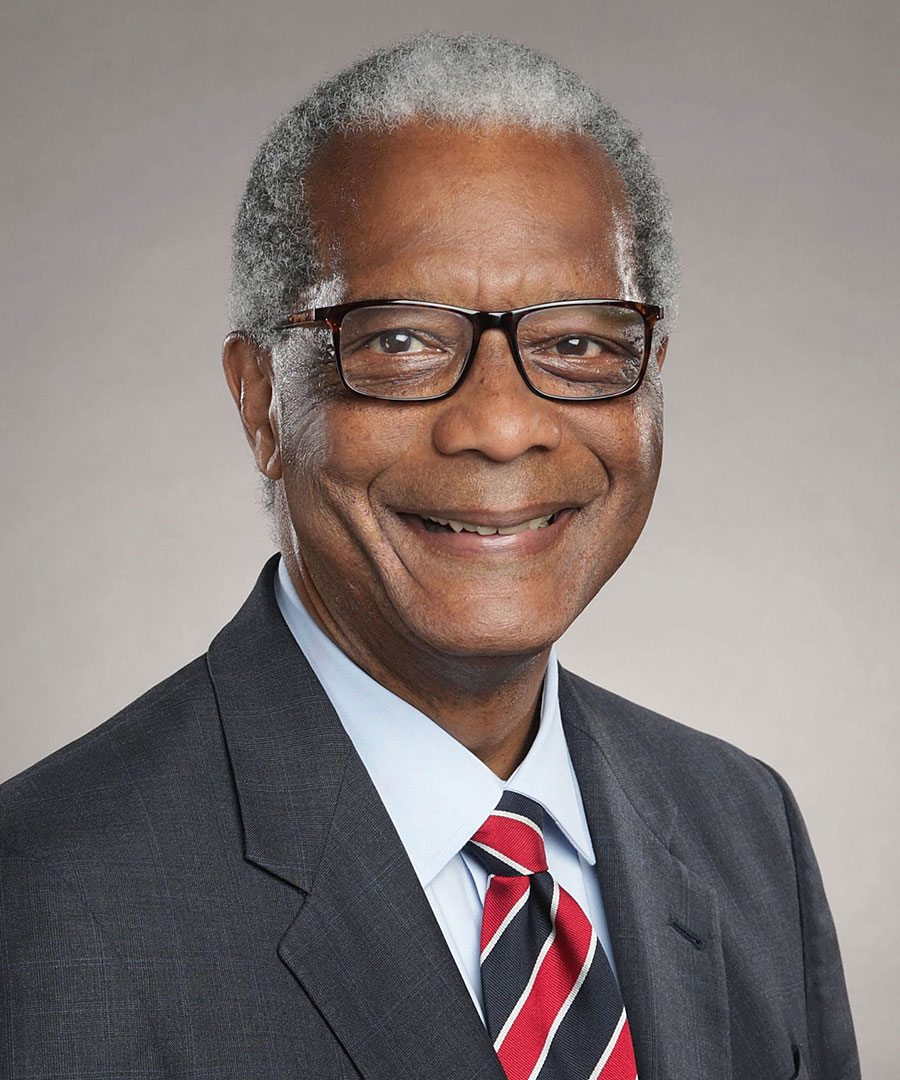 Judge Ronald E. Cox (Ret.)
Contact Case Manager
Michelle Nemeth
1420 Fifth Ave. Suite 1650
Seattle, WA 98101
T: 206-292-0441
F: 206-292-9082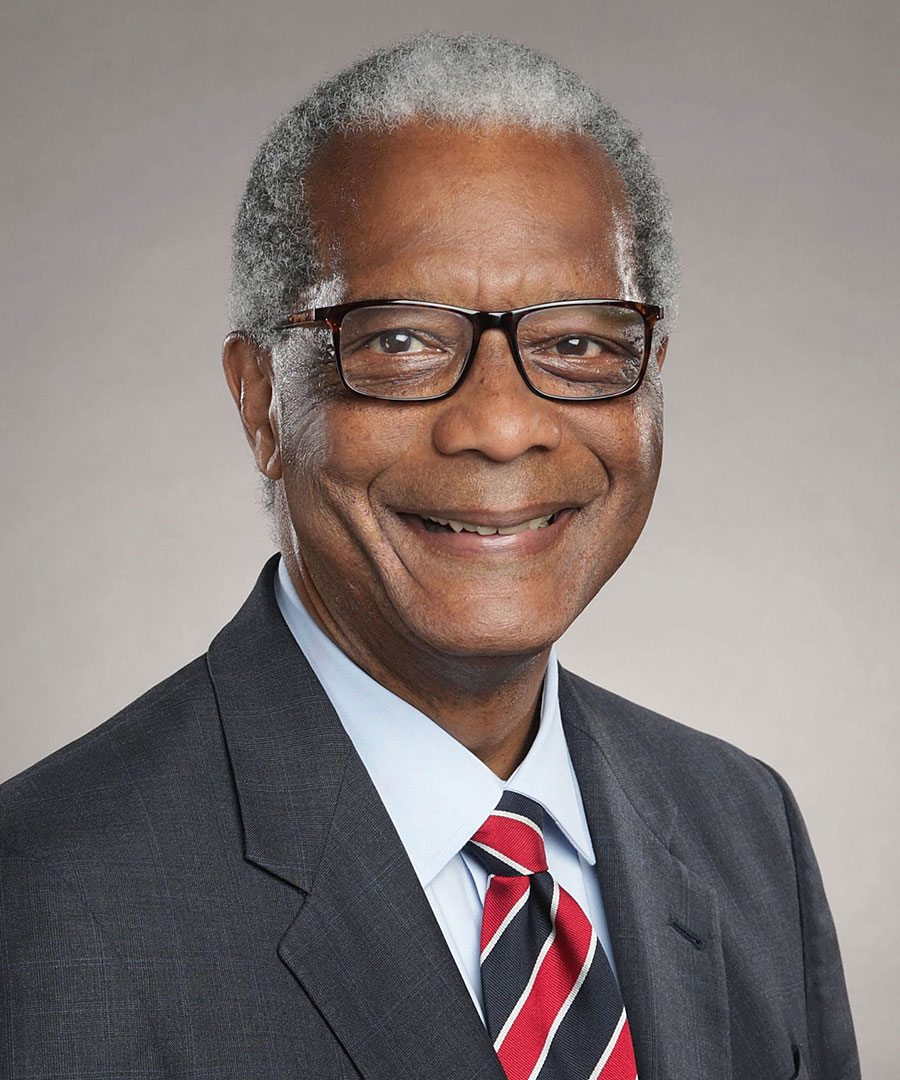 Judge Ronald E. Cox (Ret.)
Contact Information
Michelle Nemeth
1420 Fifth Ave. Suite 1650
Seattle, WA 98101
T: 206-292-0441
F: 206-292-9082
General Biography
Practice Areas
Appellate
Banking
Business/Commercial
Employment Law
Estates/Probate/Trusts
Governmental/Public Agency
Insurance
Real Estate & Real Property
Securities
Honors, Memberships, and Professional Activities
Background and Education
Judge Ronald E. Cox (Ret.) joins JAMS after more than 23 years of service on the Washington State Court of Appeals. Voters elected Judge Cox to an open position on the court in a contested election, and he took his oath of office in January 1995. During his tenure on the court, he served as Presiding Chief Judge of the entire court. He also served a separate time as Chief Judge of Division One, which is headquartered in Seattle.
While on the court of appeals, Judge Cox authored more than 1,200 decisions in a wide variety of substantive areas. Similarly, he also participated as a member of three-judge panels in decisions authored by others.
Judge Cox spent his entire legal career before joining the court at the law firm now known as K&L Gates LLP, where he was a partner. He had a commercial litigation practice, representing individuals and companies in a variety of substantive areas of law. During this time, he also served as an arbitrator under the King County Mandatory Arbitration Rules.
Judge Cox also served on various bar association committees. These included service as secretary and trustee of the King County Bar Association, as a bar examiner for the Washington State Bar Association and as a member of various judicial evaluation committees. He is also a former President of the King County Bar Foundation, which raises contributions for pro bono legal services and scholarships for minority law students.
Those who have worked with Judge Cox praise him for being well-prepared and efficient, for having in-depth understanding of the issues each case presents and for bringing his intelligence and sense of humor to the job.
Prior to attending law school, Judge Cox served over four years as an officer in the United States Army. His graduation from the United States Military Academy at West Point, New York, was followed by active duty service. This included a variety of command, staff and instructor assignments in Germany, Vietnam and the United States. He holds decorations and awards for this service.
Judge Cox grew up in Hawaii, where he graduated from Punahou School.


Representative Matters Handled as a Neutral
Mediations of consumer credit disputes between a national bank and various customers; disputes among beneficiaries of the estate of a deceased family member; disputes over just compensation in condemnation proceedings; civil rights claims in federal court; disputes over personal injury claims; and various claims arising from employment matters.
Authored appellate decision of three arbitrator panel on substantial monetary claims against a national financial services institution; arbitrations of employment matters; commercial real estate claims; wage and hour claims; cryptocurrency claims; and disputes over access to a web services platform.
Appellate analysis matters including analysis of claims on appeal involving employment disputes involving a large charity; collateral review of a criminal judgement and sentence; and disputes over access to tribal land between a tribe and a national transportation company.
Representative Matters Handled as a Lawyer
As a lawyer, Judge Cox represented various clients in matters involving a variety of substantive areas of the law, including real estate, real property security, insurance, banking, administrative, municipal, environmental, probate and estate and other commercial subject matters.
Handled a trial involving two individual owners of a restaurant whose business was damaged by improper activities by the owner and lessee of adjacent property.
Handled a trial for Children's Home Society of Washington, a charity providing services to foster children. The matter was a will contest in which the charity was one of several charities named in a will, the provisions of which were contested in a trial in superior court.
Was one of the lead attorneys on the case involving the state of Alaska in litigation against Exxon and others over the 1989 oil spill in Prince William Sound, where the Exxon Valdez oil tanker went aground.
Handled multiple matters involving the Municipality of Metropolitan Seattle (Metro), including a long administrative permitting proceeding for the West Point Sewage Treatment Plant in Seattle and a case involving claims by the telephone company over the original construction of the downtown bus tunnel in Seattle.
Cases Handled as an Appellate Judge
Representative Matters
Banking

Freestone Capital Partners L.P. v. MKA Real Estate Opportunity Fund I, LLC, 155 Wn. App. 643, 230 P.3d 625 (2010): Lenders sued borrower and guarantors, seeking declaration that borrower was in default on promissory notes and seeking a monetary judgment against guarantors. On appeal, a major issue was whether non-resident guarantors purposely availed themselves of the privilege of conducting business in Washington, as required to exert personal jurisdiction over guarantors. A related issue was whether assertion of personal jurisdiction over guarantors violated traditional notions of fair play and substantial justice. Additional issues were whether guarantors were bound by choice of law provision in promissory notes and whether they were bound by choice of law provision in amendment to promissory notes extension agreements.
GMAC v. Everett Chevrolet, Inc., 179 Wn. App. 126, 317 P.3d 1074 (2014): Lender on commercial line of credit evidenced by demand note sued borrower for default. On appeal, a major issue was whether any duty of good faith limited the lender's right to demand repayment at any time for any reason or no reason. A related issue was whether the lender was equitably estopped by its declaration of default and demand for repayment.
Washington Federal v. Gentry, 179 Wn. App. 470 (2014): Case deciding whether a commercial borrower was personally obligated under the terms of loan documents. The opinion discusses, in detail, the provisions of the Washington Deeds of Trust Act and how they apply to obligations secured by deeds of trust.
Fed. Fin. Co. v. Gerard, 90 Wn. App. 169 (1998): A financial institution that acquired promissory note, for value paid, from the Federal Deposit Insurance Corporation (FDIC) in its receivership capacity sued the maker of the note. The maker asserted a limitations defense. On appeal, a major issue was whether state or federal law determined if financial institution was entitled to take advantage of special limitations period applicable to suits by the FDIC in its receivership capacity. Another major issue was whether assignment of the note carried with it all of the rights of the FDIC to enforce the instrument.

Business/Commercial

CTVC of Hawaii, Co., Ltd. v. Shinawatra, 82 Wn. App. 699 (1997): Resident corporations sued foreign individuals and companies for breach of contract related to a joint venture to provide cable television service to a foreign country. At issue were the proper application of the long-arm statute and the award of reasonable attorney fees.
Robinson v. Avis Rent A Car Sys., Inc., 106 Wn. App. 104 (2001): An action against car rental companies for alleged violations of the Consumer Protection Act (CPA). The challenged practice was "unbundling" of concession fee charges from car rental rates quoted to consumers renting cars. At issue were whether the challenged practices are exempt from the CPA and whether plaintiffs established that the challenged practices were either unfair or deceptive.
Branom v. State, 94 Wn. App. 964, 974 P.2d 335 (1999): Parents of severely neurologically impaired infant sued neonatologist and hospital, alleging causes of action on their own behalf for costs of raising infant and for their own emotional distress. At issue were whether parents' causes of action were governed by statute controlling actions for injuries occurring as result of health care, even though they were not neonatologist's patients and whether parents, outside their representative capacity on behalf of child, had any cause of action against neonatologist for lack of informed consent.

Civil Rights

Washington State Commc'n Access Project v. Regal Cinemas, Inc., 173 Wn. App. 174 413 (2013): Nonprofit organization, composed of members who had hearing loss to the extent that they could not understand aural movie content even with the use of an assistive listening device, sued three movie-theater operators under the Washington Law Against Discrimination (WLAD). They sought declaratory and injunctive relief. On appeal, the matters at issue were whether, as a matter of first impression, operators were required to take action that was reasonably possible to make their screenings, for which captions were provided by film distributors, understandable to deaf and hard-of-hearing patrons and whether, as a matter of first impression, the reasonable accommodation provision of the WLAD was void for vagueness.

Employment Law

Anfinson v. FedEx Ground Package Sys., Inc., 159 Wn. App. 35, 244 P.3d 32 (2010), aff'd, 174 Wn.2d 851, 281 P.3d 289 (2012): Pickup and delivery drivers for shipping company sued the company under Washington Minimum Wage Act (MWA), claiming a right to overtime pay. On appeal, the major issue was whether, as a matter of first impression, the appropriate test for determining whether a worker is an employee for purposes of the MWA was the economic realities test. A related issue was whether, as a matter of first impression, under state law, the economic realities test included analysis of the relative investment of the parties.
Blaney v. Int'l Ass'n of Machinists & Aerospace Workers, Dist. No. 160, 114 Wn. App. 80, 55 P.3d 1208 (2002), aff'd in part on other grounds sub nom. Blaney v. Int'l Ass'n of Machinists & Aerospace Workers, Dist. No. 160, 151 Wn.2d 203, 87 P.3d 757 (2004): A union member sued her union, which had not selected her as a business representative and removed her as senior chief shop steward, for gender discrimination under the WLAD. Trial court entered judgment for union member on a jury verdict. On appeal, the major issue was whether actual damages under the WLAD included income tax consequences of the jury award.
Morgan v. Kingen, 141 Wn. App. 143, 169 P.3d 487 (2007), aff'd, 166 Wn.2d 526, 210 P.3d 995 (2009). Employees of company that filed for Chapter 11 bankruptcy protection brought class action against the company's officers under wage-claim statutes, seeking to recover unpaid wages, exemplary damages, attorney fees and costs. On appeal, the major issue was whether the officers' failure to pay wages was "willful," such that officers were liable under wage-claim statute for double damages, despite the company's financial difficulties. Also at issue was whether the exemplary damages awarded to employees were to consist of double the gross amount of wages, without deduction for withholding taxes.
Perry v. Costco Wholesale, Inc., 123 Wn. App. 783, 98 P.3d 1264 (2004): An action by employee under the WLAD, alleging hostile work environment sexual harassment. At issue were whether employer failed to take effective remedial action to end the sexual harassment of employee and whether short continuance of trial was adequate sanction for employer's discovery violation. Attorneys' fees were also at issue.
Washington v. Boeing Co., 105 Wn. App. 1, 19 P.3d 1041 (2000): Suit by a former employee for claims under WLAD and other torts. At issue were whether the company knowingly permitted a hostile work environment to exist to establish the "continuing violation" exception to limitations period on employment discrimination claims and whether inappropriate forms of address by co-workers and other offensive conduct established a hostile work environment sexual harassment claim. Other substantial issues were also at issue.
Johnson v. Seattle Public Utilities, 3 Wash.App.2d 1055: Action under the WLAD by former employees of a municipality who were fired for cause. At issue was whether the jury verdict in favor of the municipality was supported by governing law and substantial evidence in the record.

Environmental Law

Puget Sound Energy, Inc. v. East Bellevue Community Council: Case under the Land Use Petition Act involving whether the council's disapproval of a conditional use permit was improper. Another issue was whether the council had the legal authority to review the shoreline conditional use permit.
Potala Vill. Kirkland, LLC v. City of Kirkland, 183 Wn. App. 191(2014): Property developers sued city, seeking writ of mandamus directing city to accept and process building permit application for proposed project. On appeal, the issue was whether filing of application for shoreline substantial development permit vested rights to zoning ordinances for entire project that existed on date of application.

Estates/Probate/Trusts

In re Estate of Bernard, 182 Wn. App. 692, 332 P.3d 480 (2014): After testamentary documents were filed, original contingent beneficiaries of will and revocable living trust contested a trust and estate dispute resolution agreement entered into by settlor and his son. On appeal, the court decided that dispute resolution agreement could be modified by another such agreement without court order. The court also decided that settlor substantially complied with modification requirements set forth in dispute resolution agreement and that settlor was not required under Trust and Estate Dispute Resolution Act (TEDRA) to give notice to or obtain signatures of contingent beneficiaries ruling.
In re Verah Landon Testamentary Trust, 3 Wash.App.2d 1006: One of several appeals by parties to a testamentary trust. At issue for the appeals were interpretation of the trust instrument, the will and the application of the provisions of TEDRA and the Declaratory Judgment Act to the case.

Governmental/Public Agency

O'Neill v. City of Shoreline, 145 Wn. App. 913, 187 P.3d 822 (2008). Citizen brought Public Records Act (PRA) action against city for disclosure of email sent to city's deputy mayor alleging improprieties in city zoning decisions, metadata associated with the email and other records. On appeal, a major issue was whether metadata associated with public records email is also a public record for purposes of disclosure under the PRA.
Washburn v. City of Fed. Way, 169 Wn. App. 588, 283 P.3d 567 (2012), aff'd on other grounds, 178 Wn.2d 732, 310 P.3d 1275 (2013): Victim's daughters, individually and on behalf of victim's estate, sued the city arising from an act of domestic violence in which victim's intimate partner stabbed victim to death in her home. This followed within hours of service of a protection order on partner at the home by city police. On appeal, the major issue was whether city was liable under the circumstances for the actions of its police officer.
Hertog v. City of Seattle, 88 Wn. App. 41, 943 P.2d 1153 (1997), aff'd sub nom. Hertog, ex rel. S.A.H. v. City of Seattle, 138 Wn.2d 265, 979 P.2d 400 (1999): The guardian ad litem, on behalf of child raped by probationer, sued city and county for negligent supervision of probationer. On review, a major issue was whether the probationer could have reasonably expected that communications with psychologist would be privileged. Another issue was whether the probation officer had duty to take reasonable steps to control probationer.
Am. Civil Liberties Union of Washington v. Blaine Sch. Dist. No. 503, 86 Wn. App. 688, 937 P.2d 1176 (1997): Requester of documents from school district sued district, seeking determination that district's refusal to mail documents was violation of PRA. On appeal, the major issue was whether the district was required to mail documents to requester, under circumstances of the case.
Edmonds Shopping Ctr. Associates v. City of Edmonds, 117 Wn. App. 344 (2003): Owners of cardroom brought declaratory judgment action against city seeking determination that ordinance banning cardrooms was unconstitutional. On appeal, the primary issues were whether the ordinance was legitimate exercise of police powers and whether the ordinance prohibiting expansion of existing cardrooms was either preempted by state law or violated due process.
Kilbourne v. City of Everett, 3 Wash.App.2d1061: This was an action by a former employee of a municipality for alleged violations of law. The main issue was whether the general statute of limitations "for any other injury to the person or rights of another not [otherwise] enumerated" barred various claims by a former employee against the municipality.

Insurance

Diamaco, Inc. v. Aetna Cas. & Sur. Co., 97 Wn. App. 335, 983 P.2d 707 (1999): An insured public contractor sued its insurer, seeking declaration that comprehensive general liability (CGL) and umbrella policies covered city's claims against contractor for defective work on road construction project. At issue were the definition of property damage in insuring clause of policies and whether exclusion for property damage to property within insured's care, custody and control, if insured has agreed to insure property, precluded coverage.
Schwindt v. Underwriters at Lloyd's of London, 81 Wn. App. 293, 914 P.2d 119 (1996): A contractor that had constructed medical building sought coverage under its property damage liability insurance policy for owners' claims for damages related to alleged faulty construction of building. At issue was whether the claimed damages fell within policy's exclusions for defective products and faulty work.
Leahy v. State Farm Mutual Automobile Insurance Company, 3 Wash.App.2d 613, 418 P.3d 175 (2018): This was an action by an insured against its insurer in which claims of bad faith and breach of contract were at issue. A principle issue, among others, was whether the attorney-client privilege precluded discovery of protected matters in the insurer's claim file.
He v. Norris, 3 Wash.App.2d 235, 415 P.3d 1219 (2018): This was an action by an insured against its insurer claiming breach of contract and bad faith. Among the issues decided were whether there was any special relationship between the insurer and its insured motorist that imposed a duty of the insurer to review the adequacy of insurance coverage.

Real Estate & Real Property

Riss v. Angel, 80 Wn. App. 553, 912 P.2d 1028 (1996), amended (Feb. 13, 1996), aff'd and remanded, 131 Wn.2d 612, 934 P.2d 669 (1997): Lot owners sued other homeowners in a development, challenging rejection of lot owners' plan to build new dwelling. On appeal, the major issue was whether homeowners unreasonably disapproved lot owners' plans for new dwelling. Other issues were whether homeowners were jointly and severally liable for damages resulting from disapproval and reasonable attorney fees.
Ray v. King Cty., 120 Wn. App. 564, 86 P.3d 183 (2004): Landowners, as successors in interest to grantors who conveyed an interest by deed to railway in 1887, sued to quiet title against county, as railway's successor in interest, to determine whether the deed conveyed fee title or an easement with regard to a 100-foot-wide strip of land. On appeal, construction of the intent of the parties to the original deed was the primary issue.
Parkridge Associates, Ltd. v. Ledcor Indus., Inc., 113 Wn. App. 592, 54 P.3d 225 (2002): A general contractor sued subcontractor and others, alleging failure to defend, contractual indemnification and breach of express contractual warranties, among other claims. At issue were the controlling date for the beginning of statute of repose and whether general's claims accrued as of that date.
Boeing Employees' Credit Union v. Burns, 167 Wn. App. 265 (2012): Lender that had a subordinate deed of trust that secured borrowers' obligations under a promissory note sought an order, after the encumbered property was sold at a trustee's sale at the direction of the holder of a senior deed of trust, that it was entitled to the portion of the surplus funds of the sale that would satisfy borrowers' debt. On appeal, the court decided that entry of a judgment on a promissory note does not extinguish the lien of a deed of trust that secures the note. The court also decided that allowing lender to obtain a portion of the surplus funds to satisfy borrowers' debt would not violate the anti-deficiency provisions of the Deeds of Trust Act.
BTNA LLC v. Formosa Brothers International, 199 Wash.App. 1039: This was a landlord/tenant dispute in which the major issue was who was entitled to the award of reasonable attorneys' fees under the terms of a lease where the landlord took a voluntary nonsuit against the tenant in an unlawful detainer proceeding.

Securities

Federal Home Loan Bank of Seattle v. Barclays Capital, Inc., 1 Wash.App.2d 551, 406 P.3d 686 (2017): This was a case in which a bank purchased substantial securities from an issuer just before the most recent financial crisis. When the value of the securities dropped during the crisis, the bank sued the issuer and others, claiming the prospectus was misleading. The central issue in the case was whether reasonable reliance on a prospectus is an essential element of the Washington State Securities Act, as it is under federal securities law.
Stewart v. Estate of Steiner, 122 Wash.App. 258, 93 P.3d 919 (2004); review denied 153 Wash.2d 1022 (2005): This was a case in which a purchaser of a security sued under the Washington State Securities Act based on claimed oral representations outside the signed subscription agreement. At issue was whether the broker established that he relied on the oral representations or omissions after signing the subscription agreement providing that he relied solely on the written offering memorandum.
Honors, Memberships, and Professional Activities
Completed Virtual ADR training conducted by the JAMS Institute, the training arm of JAMS.


Selected Awards and Honors
Recipient, Award of Excellence, University of Washington
Recipient, Distinguished Alumni Veteran Award, University of Washington
Recipient, Judge of the Year Award, King County Bar Association
Recipient, Judge of the Year Award, Washington Women Lawyers, King County Chapter
Recipient, Henry M. Jackson Distinguished Alumni Public Service Award, University of Washington School of Law
Honorary Member, Order of the Coif, Washington Chapter
Honorary Member, American College of Real Estate Lawyers (elected as a regular member in 1985, before becoming a judge; assumed honorary status upon becoming a judge)
Professional Activities
Part-time Lecturer, University of Washington School of Law
Former Mentor, Professional Mentor Program, University of Washington School of Law
Former Mentor, Future in the Law Institute, King County Bar Foundation
Former Member, Washington State Minority and Justice Commission
Former President, King County Bar Foundation
Former Secretary and Member, Board of Trustees, King County Bar Association
Former Member, Board of Trustees, University of Washington Law School Alumni Association
Former Member, Court Congestion and Delay Reduction Task Force, King County Bar Association
Former Member, State Judicial Voter Pamphlet Advisory Committee
Former Member, Board of Trustees, American Judicature Society, Washington Chapter
Former Member, King County Bar Association Judicial Election Reform Task Force
Former Board Liaison, King County Bar Association Judicial Screening Committee I
Former Member, King County Bar Association Judicial Conferencing Committee
Former Member, Board of Trustees, Public Defender Association
Former Member, Board of Bar Examiners, Washington State Bar Association
Former Member, Real Property Council of the Real Property, Probate & Trust Section, Washington State Bar Association
Former Instructor, Bar Review Associates of Washington
Civic Activities
Former Member, State Advisory Council, Children's Home Society of Washington
Former Trustee, Children's Home Society of Washington
Former Vice-President and Member, Board of Trustees, Seattle Country Day School
Former Mentor, Steps Ahead Program, Seattle Community for Youths at Risk, Inc.
Former Member, Board of Ethics/Fair Campaign Practices Committee, City of Seattle
Publications
Developing and Using Evidence Ethically, Washington State Bar Association CLE Seminar on "Navigating the Rules of Evidence" (June 1998)
"Good-bye, Frye: Hello, Daubert," The Practical Litigator, 1994
What You and Your Expert Witnesses Should Expect From Each Other, Washington State Bar Association CLE Seminar on "Essentials of Evidence" (March 1993)
Background and Education
Washington State Court of Appeals, 1995–2018

Presiding Chief Judge, Washington State Court of Appeals, 2007–2008
Chief Judge, Division One, Washington State Court of Appeals, 2005–2007

Partner, Preston, Gates & Ellis LLP (now K&L Gates LLP), 1970–1994
J.D., University of Washington School of Law, 1973
B.S., United States Military Academy, 1966
Home Office
HOME OFFICE
Available to Travel
Disclaimer
This page is for general information purposes. JAMS makes no representations or warranties regarding its accuracy or completeness. Interested persons should conduct their own research regarding information on this website before deciding to use JAMS, including investigation and research of JAMS neutrals. See More
Search our global directory of mediators, arbitrators and ADR professionals.
FIND A NEUTRAL