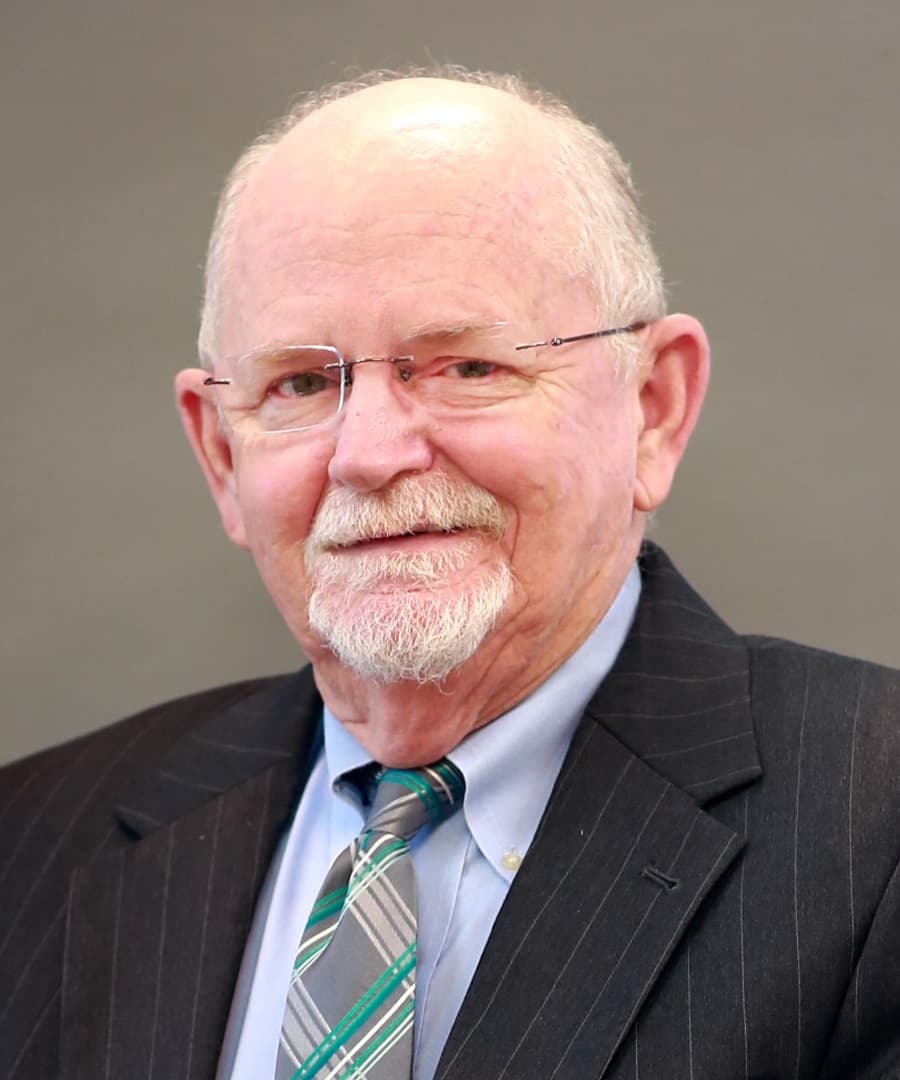 David F. Crow
JAMS Mediator, Arbitrator and Referee/Special Master
Retired Judge, 15th Judicial Circuit, Florida
David F. Crow |
JAMS Mediator, Arbitrator and Referee/Special Master
Contact Case Manager
Diana Tkaczuk
600 Brickell Avenue Suite 2600
Miami, FL 33131
T: 786.405.0637
F: 212-751-4099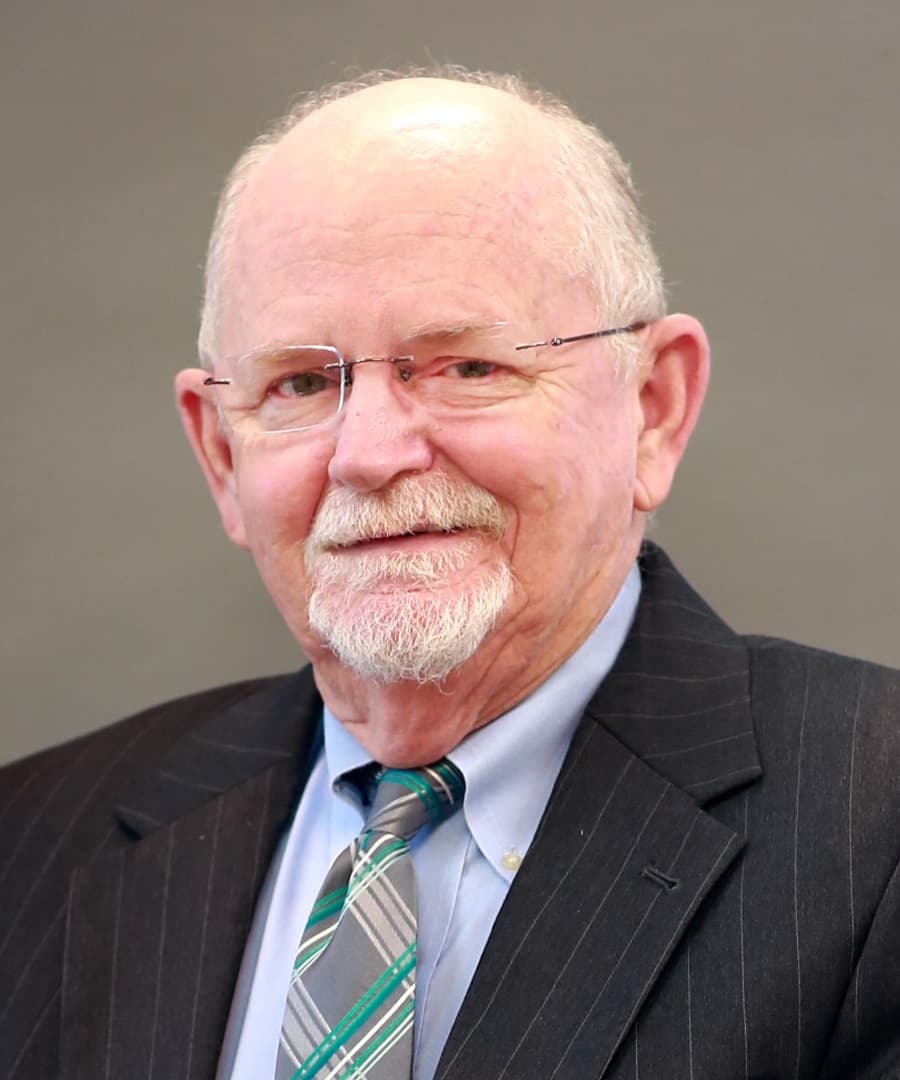 David F. Crow
JAMS Mediator, Arbitrator and Referee/Special Master
Contact Information
Diana Tkaczuk
600 Brickell Avenue Suite 2600
Miami, FL 33131
T: 786.405.0637
F: 212-751-4099
General Biography
Practice Areas
Arbitration
Business Commercial
Class Action and Mass Tort
Construction Defect
Employment
Insurance
Personal Injury Torts
Professional Liability
Real Property
Special Master Discovery Referee
Honors, Memberships, and Professional Activities
Background and Education
David F. Crow, retired Judge of the 15th Judicial Circuit, served over thirteen years as a judge in Palm Beach County, Florida, with more than ten years in the Civil Division. During his tenure, he served as Administrative Judge of the Civil Division for two years and presided over thousands of civil matters, both jury and non-jury, including professional negligence, tobacco Engle progeny, construction, product liability, real property, employment, discrimination, personal injury, and complex business disputes among others. In his thirteen years on the bench, Mr. Crow was consistently rated as one of the top judges in the 15th Judicial Circuit in bar associated polls.

Prior to his appointment to the bench, he practiced as an attorney for over 28 years, with the last 25 as a founding member and shareholder of Paxton, Crow, Smith, Bosso-Pardo & Davis P.A. in West Palm Beach, Florida. His practice concentrated in the areas of personal injury, wrongful death, and insurance coverage, including products liability, professional negligence, construction litigation, premises liability, negligent security, road defect litigation, and all forms of automobile/truck accidents. He is board certified by the Florida Bar in Civil Trial Practice and has substantial experience litigating complex economic and catastrophic injury claims. Also, Mr. Crow prepared the majority of appellate matters for his firm resulting in 25 published opinions.
ADR Experience and Qualifications
Prior to appointment to the bench:
Board Certified Civil Mediator
Certified Arbitrator pursuant to Florida Rules of Civil Procedure 1.810
Arbitrator on numerous panels pursuant to Florida statutes and pursuant to arbitration provisions in insurance policies
Representative Matters
Mr. Crow presided over thousands of contested matters and has significant experience handling complex civil cases including:

Thirteen-week medical malpractice jury trial involving six defendants and twelve Fabre defendants. Over eight hundred jurors were interviewed prior to the seating of the jury. The case also involved several Frye hearings and orders (pre-Daubert) as to the scientific reliability of the plaintiff's theory of causation.
Multi-week, complex medical malpractice jury trial involving catastrophic neurologic birth injury. Significant and complex issues including respondeat superior, the corporate negligence doctrine, admissibility of physician disciplinary records, as well as apparent agency. The trial resulted in a verdict in excess of 30 million dollars for the plaintiff.
Consolidated multi-week catastrophic injury and wrongful death products liability cases against the manufacturer of a personal watercraft. The cases involved complex legal, evidentiary, and factual issues concerning the alleged lack of off-throttle steering in personal watercraft.
Multi-week non-jury trial involving an attorney fee dispute between "PIP" attorneys and "Bad Faith" attorneys over ten million dollars in attorney fees from a 14.5 million dollar settlement. The appellate court quoted Mr. Crow as the trial judge, advising that the litigation could be characterized as a "case study for a course on professional conduct involving multi-party joint representation agreements and the ethical pitfalls surrounding such agreements when the interests of some of the attorneys and/or their clients come into conflict."
Presided over the conclusion of a complex twenty-year litigation concerning agreements as to the ownership of two large commercial shopping centers. This included a jury trial based upon breach of contract and fraud, a non-jury declaratory action interpreting the terms of the purchase agreements, profit participation agreements, management agreements, and two separate non-jury accounting trials.

Mr. Crow also has substantial experience litigating or presiding over numerous contested civil matters including:

Business Commercial: Breach of contract, complex business economic claims, commercial foreclosure, fraud, partnership, business and shareholder dissolutions, mechanic liens, declaratory judgments, and unfair and deceptive trade practices
Class Action/Mass Tort: Tobacco Engle progeny cases
Construction Defect: Residential, commercial, and road construction
Employment: Discrimination (age, gender, race, handicap claims), non-compete, trade secrets, sexual harassment, whistleblower, and wrongful termination
Insurance: First party, bad faith claims, coverage, contract disputes, and declaratory actions
Personal Injury/Torts: Auto/truck, toxic tort, and environmental tort litigation, defamation, product liability, fraud, arson, uninsured/underinsured motorist, premises liability, negligent security, wrongful death, infant neurological damage claims, and watercraft accidents including admiralty claims
Professional Liability: Architectural, engineering, legal, and medical
Real Property: Commercial and residential claims, boundary disputes including statutory or common law way of necessity and/or easements, lease, purchase and sale disputes, and condemnation
Honors, Memberships, and Professional Activities
Completed Virtual ADR training conducted by the JAMS Institute, the training arm of JAMS
Jurist of the Year, Northern Palm Beach County Bar Association
Florida Bar Board Certified in Civil Trial Practice
Secretary, American Board of Trial Advocates, Palm Beach County Chapter, 2000
Elected Leading American Attorneys-Insurance Division, 1998
Florida Bar Grievance Committee (two terms, vice chairman, 1993)
Elected Associate, American Board of Trial Advocates, 1992
Served on numerous committees for the Palm Beach Bar Association, including Co-Chair CLE Personal Injury and Wrongful Death Committee (1989-1990)
Publications and Presentations

Portions of various CLE manuals were published in conjunction with presentations including "Hot Topics, Trends and News in Personal Injury Law" and "Expert Witnesses in Personal Injury Claims," Advanced Personal Injury Practice in Florida, National Business Institute, 2000; "Expert Witnesses," How to Successfully Make and Manage Objections at Trial, National Business Institute, 1999; "Ethical Considerations" Trial Advocacy in Florida, National Business Institute, 1995; "Exploring Professional Ethics," Approving and Disputing Damages in Florida, National Business Institute, 1993; "Workmen's Compensation: What are the Exceptions?" Palm Beach County Bar Association Personal Injury and Wrongful Death Update, 1990
Served two years on faculty and made presentations for Florida College of Advanced Judicial Studies
Background and Education
Judge, Fifteenth Judicial Circuit of Florida, 2002-2015 (served two years as Administrative Judge, Civil Division)
Founder and shareholder of Paxton, Crow, Smith, Bosso-Pardo & Davis P.A., West Palm Beach, Florida, 1976-2002
Associate O'Connell & Cooper, West Palm Beach, Florida, 1972-1974
J.D., with honors, The University of Florida Levin College of Law, 1972

Elected Order of the Coif (National Legal Scholastic Society, 1972)
Elected Phi Kappa Phi (National Scholastic Honor Society, 1972)
Elected University of Florida Law Review (1971) and served as Executive Editor of University of Florida Law Review (1972)

Active Duty United States Army Signal Corps, 1968-1970

Rank: 1st Lieutenant
Honor Graduate Signal Officer's Basic School, Ft. Gordon, Georgia
Distinguished Graduate Communication Officer's Course, Ft. Sill, Oklahoma
Executive Officer Training Company, Ft. Gordon, Georgia
Platoon Leader and Signal Officer, 3rd Battalion, 32nd Infantry Division

B.S.B.A., major in Accounting, University of Florida, 1968
Upcoming Events
Past Events
Disclaimer
This page is for general information purposes. JAMS makes no representations or warranties regarding its accuracy or completeness. Interested persons should conduct their own research regarding information on this website before deciding to use JAMS, including investigation and research of JAMS neutrals. See More
Search our global directory of mediators, arbitrators and ADR professionals.
FIND A NEUTRAL