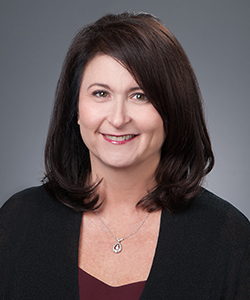 Sheri Flame Eisner, Esq.
Senior Vice President, General Counsel
In her role as senior vice president and general counsel, Sheri Eisner oversees all legal matters, panel quality, risk management and ethics. Eisner also works closely with the JAMS Institute, which provides the JAMS panel of neutrals with training on all ADR topics. She advises the company on litigation risks, providing preventive counseling with respect to the legal risks associated with business practices and developing strategy with both inside and outside counsel in response to civil litigation and regulatory inquiries, and cost-effectively managing the resources required to address those matters.
Eisner also serves as co-chair of JAMS National Arbitration Committee and provides advice and guidance to JAMS neutrals, associates and management on all ADR processes. She serves as a coach and mentor for other positions in the organization and is the primary resource for substantive associate training related to all ADR processes.
Eisner joined JAMS in 2008 and became associate general counsel in 2011. Prior to joining JAMS, she was a partner with a large, international law firm in Los Angeles, practicing complex business litigation. She is a graduate of University of California, Berkeley, and USC Gould School of Law.
For further information, please contact:
KRISTINE SNYDER
JAMS Senior Public Relations & Content Manager
+1 949-224-4614 (Direct Dial)