New York Metro Global Pound Conference
Presented By: International Mediation Institute
Event
New York Metro Global Pound Conference

The Global Pound Conference ("GPC") Series was developed to create a conversation about what can be done to improve access to justice and the quality of justice around the world in civil and commercial conflicts. Forty, nearly identical events, will be held around the globe over an 18 month period; eight of those will be in North America; join us in New York on September 12th.

Date/Time
Monday, September 12, 2016
Location
Benjamin N. Cardozo School of Law
55 5th Ave.
New York, NY 10003
JAMS Speaker
Robert B. Davidson, Esq.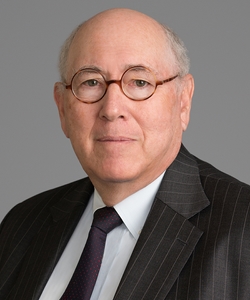 Arbitration
Business/Commercial
Construction
Employment
Engineering and Construction
Financial Markets
Insurance
Intellectual Property
International & Cross-Border
Life Sciences
Securities
Surety