Oktoberfest Beer Tasting & Mediation Ethics
Presented By: JAMS Inland Empire
Event
Oktoberfest Beer Tasting & Mediation Ethics

The reception, starting at 5:30 p.m., will feature Oktoberfest-style beer tastings to pair with a range of Bavarian food samplings and will be a great opportunity to network with your colleagues.

The interactive CLE program—starting at 6:15 p.m. and co-presented by Hon. Joseph Brisco (Ret.) and Hon. Jeffrey King (Ret.)—uses hypothetical scenarios, model bar association guidelines, and case law to highlight issues that arise in mediations.

Included in the program will be discussions on ethical duties of attorneys and mediators, representing related parties in negotiation, confidentiality in mediation, and ethical issues arising out of settlement agreements. It offers one hour of ethics credit.

The event runs in accordance with the American Bar Association's Mediation Week, an annual celebration of the strides the legal community has made in institutionalizing mediation as one of several appropriate dispute resolution processes.
Date/Time
Tuesday, October 25, 2016

Reception: 5:30 PM

Interactive CLE Program: 6:15 PM

Location
JAMS Inland Empire Resolution Center
3800 Concours St.
Empire Tower IV, Suite 320
Ontario, CA 91764
JAMS Speakers
Hon. Joseph Brisco (Ret.)
Hon. Jeffrey King (Ret.)
Register
Please RSVP to Stacee Monaco at smonaco@jamsadr.com.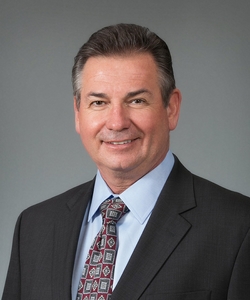 Business/Commercial
Employment
Health Care
Personal Injury/Torts
Professional Liability
Real Property