12th Annual Conference on Elder Abuse
Presented By: UC Hastings College of the Law
About the Event
Legal Assistance for Seniors' Annual Conference on Elder Abuse brings together a multidisciplinary group of professionals working on the front lines serving older adults. This state-wide conference is an essential resource and networking opportunity for a wide range of professionals, including attorneys, social workers, fiduciaries, law enforcement officials, and other advocates for seniors.

Join us to learn, network and share best practices so that together we can better support older adults. Continuing education credits available. Light breakfast, coffee break and networking lunch are included.

Credit
Up to 6 hours continuing education credits available for CA Attorneys, Professional Fiduciaries, Behavioral Scientists (LMFT, LCSW, LPCC, and/or LEP), Psychologists and CA Registered Nurses. Pending approval, credits may also be available for Public Administrators, Guardians and Conservators.

Date
Tuesday, May 23, 2017
8:00 AM - 5:00 PM PST

Location
UC Hastings College of the Law
198 McAllister Street
San Francisco, CA 94102
Learn More About the Event & Register Now >>
---
JAMS Featured Speakers
Hon. Elaine Rushing (Ret.)

Recent Changes in Testamentary Capacity Rules (Breakout Session)
Tuesday, May 23, 2017 | 1:30 PM - 3:00 PM PST

Estate planners and litigators face new challenges in light of recent developments in case law and statutory changes affecting the law of testamentary capacity. Gone are the simple rules that estate planners have used for their entire career. In are new rules that challenge even the most experienced lawyers. This program will address evidencing and demonstrating a testator's/settlor's capacity to make, amend or revoke estate planning instruments. The panel will walk you through the new rules and how to apply them at every stage of the process from drafting to a contest. Specific topics include developing a record, anticipating a capacity contest, working with experts, taking useful depositions, and effectively examining lay and expert witnesses at trial.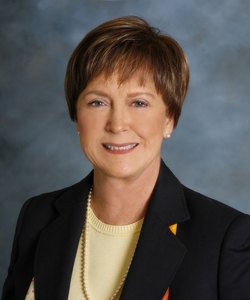 Agribusiness
Business/Commercial
Construction
Employment
Estates/Probate/Trusts
Real Property