21st Annual Statewide Ethics Symposium (California)
Presented By: The State Bar of California Committee on Professional Responsibility and Conduct
About the Event

Presented by The State Bar of California Committee on Professional Responsibility and Conduct, the Twenty-First Annual Statewide Ethics Symposium will explore the recent developments pertaining to ethics in the courtroom.

Credit
5 Hours MCLE Credit in Legal Ethics

Date
Friday, April 21, 2017
9:30 AM - 4:15 PM PST

Location
Loyola Law School Robinson Courtroom
919 Albany Street
Los Angeles, CA 90015
Learn More About the Event & Register Now >>
---
JAMS Featured Speakers
Hon. Gail A. Andler (Ret.)

Ethics, Civility, and Professionalism in the Courtroom: A Disciplinary Perspective
Friday, April 21, 2017 | 3:00 PM - 4:15 PM PST

The practice of law is more competitive than ever, and hard-charging attorneys with winner-take-all attitudes seem ever-present - even in the courtroom, where civility and decorum once ruled.

This panel, all with experience in attorney discipline, will discuss several key questions involving the disciplinary ramifications of over-the-top courtroom lawyering:

Where lies the dividing line between zealous advocacy and sanctionable conduct?
Is rudeness protected speech?
When is patently unprofessional behavior tantamount to failure to perform a lawyer's duties competently - or even moral turpitude?

These vital topics and more will be explored in an animated, conversational format.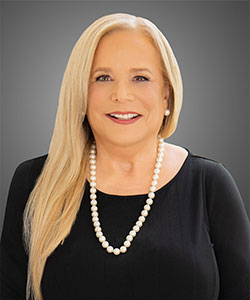 Business/Commercial
Class Action/Mass Tort
Construction Defect
Cybersecurity & Privacy
Employment
Entertainment and Sports
Environmental
Estates/Probate/Trusts
Family Law
Health Care
Higher Education & Title IX
Insurance
Personal Injury/Torts
Pharmaceuticals Mass Torts
Professional Liability
Real Property