ABA Forum on Construction Law 2018 Midwinter Meeting
Subcontractors, Subconsultants, Suppliers — Oh My!
Presented By: American Bar Association (ABA)
About the Event

This conference will cover a wide range of topics including:

Subcontractor liability for design
Managing the risk of non-performance during construction
Securing payment and available remedies under state and federal law
Overcoming or enforcing contract language relating to damages
"Pass-through" claims
Ethical issues in bidding and in contracting with M/W/DBEs

Date / Time

January 17 - 19, 2018
Jan. 17: 12pm – 6pm EST
Jan. 18: 7am – 8pm EST
Jan. 19: 7am – 6pm EST

Location

Sanibel Harbour Marriott Resort & Spa
17260 Harbour Pointe Drive
Fort Myers, FL 33908
Learn More About the Event & Register Now >>
---
JAMS Featured Speakers
Philip L. Bruner, Esq.
Ding, Dong, the Witch is Dead: Litigation & ADR
Friday, January 19, 2018 | 8:45 AM - 9:45 AM EST

This high-level session will discuss the pros and cons of utilizing litigation versus arbitration as a means of resolving disputes among all project team members, as well as key considerations in drafting contractual requirements governing arbitration such as the applicable rules for the proceedings, ethical obligations, consent, venue, and arbitrator selection. The Panel will discuss the challenges faced in multi-tiered litigation; bringing subcontractors or subconsultants into dispute proceedings between the contractor and owner, and whether "sole discretion" arbitration clauses are enforceable against non-parties.
Patricia H. Thompson, Esq.

Behind the Curtain: What Every Contractor, Subcontractor, and Their Counsel Needs to Know about Business Ethics & Compliance
Friday, January 19, 2018 | 11:15 AM - 12:15 PM EST

This session will discuss the ethical obligations of contractors and subcontractors, and why these obligations are important to owners. The Panel will address the broad reach of these obligations throughout the life cycle of a construction project – in bid preparation and submissions; in contracting and subcontracting; in the direct or indirect submission of various requests, applications, and reports to governmental and quasigovernmental entities; meeting job-specific diversity goals; proper use of M/W/DBEs; and, the dangers of false or fraudulent claims. The Panel will also address ethics compliance programs and the potential consequences of ethical or legal violations.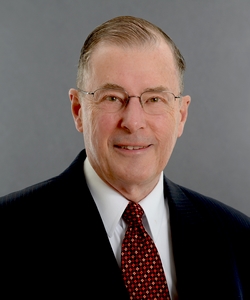 Construction
Energy Utility
Engineering and Construction
Governmental Public Agency
International & Cross-Border
Professional Liability
Surety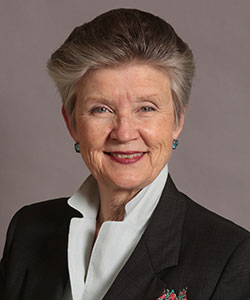 Appellate
Banking
Business/Commercial
Construction
Employment
Engineering and Construction
Financial Markets
Insurance
International & Cross-Border
Surety