Dispute Resolution Symposium (Conflict Resolution: Advancements, Strategies and Trends)
Presented By: Massachusetts Bar Association
About the Event
Join leaders in Dispute Resolution for the Inaugural DR Symposium bringing together users, practitioners, researchers and academics. Highlights include: DR trends and technology, skill building breakout sessions, ethics and emerging issues, practice strategies and insights of preeminent local neutrals, improving your business, and networking with DR thought leaders.

Date
Friday, May 19, 2017
8:00 AM - 3:30 PM EST

Location
University of Massachusetts Boston, Campus Center
100 Morrissey Blvd.
Boston, MA 02125
Learn More About the Event & Register Now >>
---
JAMS Featured Speakers
Maria C. Walsh Esq.

Avoiding Mediation Missteps
Friday, May 19, 2017 | 10:05 AM - 11:05 AM EST

When parties come to the negotiating table, many come with preconceived notions about the direction of their case. But these rooted plans often negatively affect the reality of interdependent strategic resolution. Join an expert moderator and senior panel of neutrals to learn about common mediation mistakes and how skillfully guided examination of the issues can refine former inclinations.

Panelist, Maria C. Walsh, Esq. has experience as an administrative judge, litigator, corporate executive, and non‐profit volunteer that provides a breadth of perspective that contributes to her successful resolution of complex disputes. Since joining JAMS in 2000, Ms. Walsh has successfully resolved commercial, construction, employment, financial services, intellectual property, insurance, real estate, property damage, franchise, personal injury, malpractice, and tort disputes. She is a member of the Massachusetts Trial Court panel of Masters, Receivers, and Arbitrators.

Ms. Walsh has been recognized by Best Lawyers in America for DR, and has served as the MBA's DR Committee's co‐chair, Labor and Employment Law chair, on the Governance Task Force, and as Access to Justice Committee chair. She spent 8 years as a member on the BBO Hearing Committee. Ms. Walsh received her J.D. from New York University School of Law.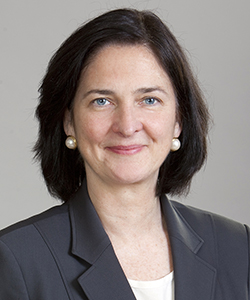 Appellate
Business/Commercial
Civil Rights
Construction Defect
Employment
Governmental/Public Agency
Health Care
Insurance
Personal Injury/Torts