DRI 2017 Annual Meeting: Connecting for Results
Presented By: DRI
About the Event
We invite you to join us in Chicago on October 4–8 at the Sheraton Grand Chicago for DRI's 2017 Annual Meeting: Connecting for Results. The DRI has planned a week of spectacular speakers, cutting-edge CLE presentations, and creative networking events.

October is the perfect time to visit Chicago and sample the city's world-class museums, architecture, festivals, shopping, music, and dining. Chicago is the home of the blues and is famous for its signature style of jazz. It's a great opportunity to explore all that Chicago has to offer.

The Annual Meeting is designed to provide attendees with opportunities to engage, learn, connect, and grow.

Credit
12.0 hours of CLE credit, including up to 3.0 hours of ethics credit

Date
October 4 - 8, 2017

Location
Sheraton Grand Chicago
301 E North Water St
Chicago, IL 60611
---
JAMS Featured Speakers
Hon. Allen S. Goldberg (Ret.)

Jay Welsh

Front Line Mediation: Training Police to Deescalate Tough Situations
Friday, October 6, 2017 | 1:45 PM - 2:45 PM CST

Mediation is a powerful tool for dispute resolution, but it has the potential for so much more. Efforts are underway in urban areas across the country to equip community police officers with mediation skills. Drawing on successful examples from New York City, this program highlights the benefits and challenges of confronting frayed police/community relations with mediation skills and explores strategies for further developing ADR within urban police departments and other governmental agencies.

Hon. Geraldine Soat Brown (Ret.)

Give Me Your Best Offer: Strategically and Efficiently Negotiating Settlements
Friday, October 6, 2017 | 3:30 PM - 4:30 PM CST

The vast majority of civil cases can and should be resolved before trial. An effective settlement can save significant resources and avoid a potentially damaging public verdict, but lawyers do not always approach their settlement negotiations with the same level of prepa - ration and focus that they might for a deposition or motion argument. And it can be difficult to know when settlement is no longer the best approach and a transition to trial strategy is appropriate. In this pro - gram, a former magistrate judge and an experienced trial lawyer will discuss successful approaches to negotiation, mediation, and set - tlement; how to address common negotiation tactics; and circum - stances that indicate trial may be the best resolution for a matter.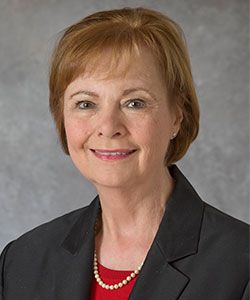 Business Commercial
Construction
Construction Defect
Engineering and Construction
Federal Law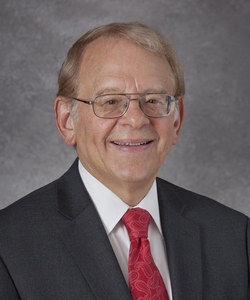 Business Commercial
Employment
Family Law
Higher Education & Title IX
Insurance
Intellectual Property
Personal Injury Torts
Professional Liability
Real Property
Special Master Discovery Referee