EDI's West Coast Community of In-House Counsel - Spring Meeting
Presented By: Electronic Discovery Institute (EDI)
About the Event

Join the Electronic Discovery Institute (EDI) for its inaugural Spring Meeting, in sunny San Diego, California!

For this new venture, EDI is thrilled to join forces with Qualcomm to host an exclusive meeting at their corporate campus on Thursday, April 27 - Friday, April 28, 2017.

We welcome you to be a part of this exciting new program as we dive into a fresh pool of 2017 issues. Over the past several years, EDI's programming has become synonymous with influential scholarship due to the relevance of its sessions. EDI's distinguished faculty are carefully selected for their dedication to the advancement of thought leadership and advocacy. Particularly for in-house counsel, EDI's Spring Meeting offers a relaxed, open environment in which attendees will benchmark with peers, all while perfecting an understanding of eDiscovery, technology, and the practice of law.

Date
Thursday, April 27 - 28, 2017

Thursday, April 27, 2017
5:00 PM - 7:45 PM PST

Friday, April 28, 2017
8:00 AM - 4:30 PM PST

Location
Qualcomm Corporate Campus
AZ Conference Center
10155 Pacific Heights Blvd
San Diego, CA 92121
---
JAMS Featured Speakers
Hon. Gail A. Andler (Ret.)

ESI & Discovery Disputes in California
Friday, April 28, 2017 | 1:00 PM - 2:00 PM PST

From a litigation and regulatory perspective, California exceeds as one of the country's most challenging states for business. While the Federal Rules of Civil Procedure have been changed to assist producing parties in narrowing the scope of burdensome ESI discovery, California is still working from five-year-old rules. Join this panel to hear strategies for effective arguments in California to limit the discovery burden on producing parties.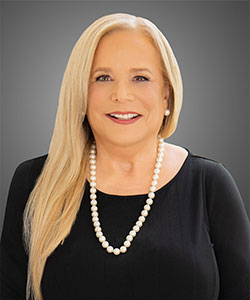 Business/Commercial
Class Action/Mass Tort
Construction Defect
Cybersecurity & Privacy
Employment
Entertainment and Sports
Environmental
Estates/Probate/Trusts
Family Law
Health Care
Higher Education & Title IX
Insurance
Personal Injury/Torts
Pharmaceuticals Mass Torts
Professional Liability
Real Property