ERISA Litigation National Institute
Presented By: American Bar Association (ABA): Joint Committee On Employee Benefits, American College of Employee Benefits Counsel, Business Law Section, Health Law Section, Section of Labor and Employment Law, Section of Real Property, Trust and Estate Law, Section of Taxation, and Tort Trial and Insurance Practice Section
About the Event

Approaching ERISA from a litigation perspective, this program emphasizes the practical, not the theoretical. This National Institute is for litigators and benefits practitioners who wish to further their knowledge of the substantive and most recent case law. For ERISA specialists who draft plan language and render advice about plan administration, the program provides tips for minimizing litigation risk. Learn tips and techniques from successful, experienced plaintiff and defense ERISA litigators.

Program topics include: Health Care Claims and Related Litigation; Health Care Provider Litigation; Fiduciary Litigation; Developments in Litigation Involving Multiemployer Plans; Government Enforcement in Civil Litigation Update; ERISA Remedies; Pleadings and Motions Practice in ERISA Litigation; Discovery in ERISA Litigation—FRCP 26-34, ESI, and FOIA Requests; Anatomy of a Deposition; A Practical Guide to Ethics in ERISA Litigation; and a Mock Mediation.

CLE Credit: 11.25 General CLE Credit Hours and 1.00 Ethics/Professionalism CLE Credit Hours

Date
June 7 - 8, 2017
June 7th – 8:00 AM – 5:00 PM CDT
June 8th – 8:00 AM – 5:00 PM CDT

Location
American Bar Association
321 N Clark St
Chicago, IL 60654-4714
Learn More About the Event & Register Now >>
---
JAMS Featured Speaker
Hon. Morton Denlow (Ret.)

Mock Mediation: Getting Results from Your Client
June 8, 2017 | 2:45 PM – 3:45 PM CDT

Using a hypothetical based loosely on a group of cases filed against pharmacy benefit management companies that allegedly overcharged participants for drugs, the panel will act out a mock mediation highlighting the substantive legal interests of each party and the strategies utilized in the mediation. A role playing session covering (1) pre-mediation considerations, such as timing, the possibility of global resolution, and mediation participation; (2) starting the mediation – deciding whether to have opening statements and, if so, how to frame the statement;(3) the opening round of the mediation; (4) bridging the gap; and (5) closing the deal.

Mock Mediation Continued…
June 8, 2017 | 4:00 PM – 5:00 PM CDT

A panel discussion on the issues raised in the role playing, a view and analysis by the mediator of the issues, and a question and answer period. An experienced mediator will play the role of mediator. The players may include representatives of a class or classes, defendants, insurance companies and government actors.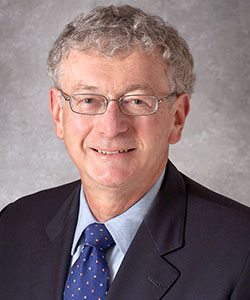 Antitrust
Banking
Business / Commercial
Civil Rights
Class Actions
Cybersecurity & Privacy
Employment
Federal Judge
Insurance
Intellectual Property
Professional Liability
Real Property
Securities
Training Teaching