Forum on the Entertainment and Sports Industries 2017 Annual Meeting
Presented By: American Bar Association
About the Event
Don't miss the ABA Forum on the Entertainment and Sports Industries 2017 Annual Meeting in Las Vegas at the Cosmopolitan of Las Vegas Hotel. Join us for three days of programming and take home innovative and progressive concepts for improving your odds in entertainment and sports law.

This year's meeting, located in the entertainment and gaming capital of the world, offers an unsurpassed selection of entertainment and sports educational programming and collegial social events for attorneys and other professionals practicing in every sector of the industry. The CLE and networking opportunities are unparalleled.

Date
October 5 - 8, 2017

Thursday, October 5, 2017
11:00 AM - 5:30 PM PST

Friday, October 6, 2017
8:00 AM - 3:30 PM PST

Saturday, October 7, 2017
8:30 AM - 1:15 PM PST

Location
Cosmopolitan of Las Vegas
3708 Las Vegas Blvd. S
Las Vegas, NV 89109
Learn More About the Event & Register Now >>
---
JAMS Featured Speakers
Jeffrey Benz, Esq.

Barbara Reeves, Esq.

It Fits Like a (Baseball) Glove
Friday, October 6, 2017 | 11:15AM - 12:45 PM PST

Arbitration and mediation, unlike litigation, are built upon compromise and collaboration. Put another way: Teamwork. The application of ADR Mechanisms is thus a natural fit for an industry which depends on teamwork. Our group of esteemed ADR experts will discuss challenges and pitfalls in their experiences in the field, including salary and disciplinary arbitrations, complex mediations between global sports properties, and more.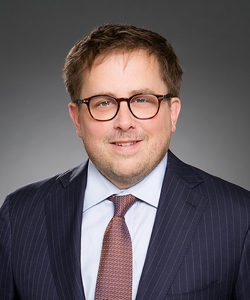 Business/Commercial
Employment
Entertainment and Sports
Health Care
Higher Education & Title IX
Insurance
Intellectual Property
International & Cross-Border
Maritime Admiralty
Personal Injury/Torts
Real Property
Telecommunications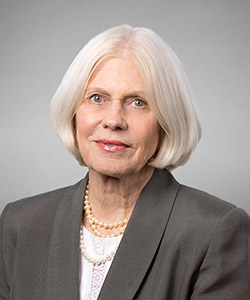 Antitrust
Intellectual Property
International
Business/Commercial
Employment
Entertainment and Sports
Health Care
Insurance Coverage
Professional Liability
Real Property
Cybersecurity & Privacy
Higher Education & Title IX
Life Sciences