Investor-State Mediation: Perspectives from States, Mediators & Practitioners
Presented By: The International Centre for Settlement of Investment Disputes (ICSID), American University Washington College of Law, and Center of International Commercial Arbitration
About the Event
This program will cover the context and framework of investor-State dispute settlement, considerations specific to investor-State mediation, intercultural competency, conflict management strategies, and ethical challenges, among other topics.

Date
Thursday, June 15, 2017
8:45 AM – 1:15 PM EST

Location
International Centre for Settlement of Investment Disputes (ICSID)
Room MC4-800
1818 H Street, N.W.
Washington, D.C. 20433
Learn More About the Event & Register Now >>
---
JAMS Featured Speakers
Harold Himmelman, Esq.

Mediating High-Value Complex Commercial Disputes Involving a Public Entity
Thursday, June 15, 2017 | 10:45 AM – 11:45 AM EST

Leading mediators will discuss the unique factors that allow for the successful mediation of high‐value complex commercial disputes involving a public entity. Presented with scenarios for each stage of the mediation process, panelists explain considerations at issue (procedural, legal or other) and provide practical advice on how to address these during a mediation.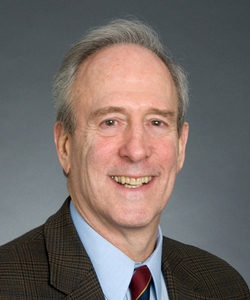 Banking
Business Commercial
Construction Defect
Cybersecurity & Privacy
Employment
Entertainment and Sports
Environmental
Federal Law
Franchise
Governmental/Public Agency
Intellectual Property
Professional Liability
Surety