Second Annual Complex Commercial Litigation Conference
Presented By: Massachusetts Bar Association's Dispute Resolution Section
About the Event

This year's conference will feature a keynote address from Supreme Judicial Court Justice Margot Botsford (Ret.) in addition to three panels dealing with complex commercial litigation.

The Intellectual Property panel will showcase "The Impact on Commercial Litigation One Year After the Defend Trade Secrets Act." One year after the enactment of the Defend Trade Secret Act, panelists discuss the scope and impact of this new statute on commercial litigation

The Bankruptcy panel will discuss "Hot Topics Concerning Discovery Disputes and D&O Claims in Bankruptcy." The panel will look both at ways to efficiently resolve discovery disputes and some of the issues that arise between the bankruptcy estate and the bankrupt party's officers and directors.

Finally, the Business Litigation panel will examine "The Perspective from the Other Side of the Bench." This will highlight realistic, substantive, and procedural issues that attorneys encounter on a regular basis with an emphasis on commercial litigation and four of its different forums.

Date
Thursday April 6, 2017
1:00 PM - 5:00 PM EST

Location
Hyatt Regency Boston
One Avenue de Lafayette
Boston, MA 02111
Learn More About the Event & Register Now >>
---
JAMS Featured Speakers
Hon. Stephen E. Neel (Ret.)

Business Litigation - The Perspective from the Other Side of the Bench
Thursday April 6, 2017 | 1:00 PM - 5:00 PM EST

This presentation will examine realistic, substantive, and procedural issues that attorneys encounter on a regular basis — from the perspective of judges from four different forums in which business litigators practice.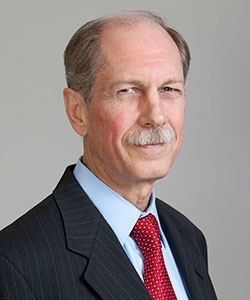 Administrative Law
Business/Commercial
Class Action
Construction
Employment
Environmental
Insurance
Intellectual Property
Life Sciences
Personal Injury/Torts
Professional Liability
Real Property
Securities