The 11th Annual Sedona Conference Institute Program on eDiscovery: Discovery in a Dynamic Digital World
Presented By: The Sedona Conference
About the Event

The two day program will present cutting edge, practical, and balanced training for eDiscovery lawyers, in-house legal personnel, eDiscovery service providers, and electronic records management professionals.

Date
March 1 - 3, 2017

Location
The Royal Sonesta Houston Galleria
2222 West Loop South
Houston, TX 77027
---
JAMS Featured Speakers
Hon. Gail A. Andler (Ret.)

Privacy, Security, and Data Protection
Thursday, March 2, 2017 | 12:00 PM - 1:15 PM CST

A panel of veteran eDiscovery attorneys and technical consultants discuss the security measures, data processing procedures, contractual agreements, and protective orders that should be in place to prevent or mitigate the danger of data breach.

Catching up on the eDiscovery Case Law, Part 2: Rules 34 and 37(e)
Friday, March 3, 2017 | 9:00 AM - 10:30 AM CST

A panel of state and federal judges discuss the practical implications of the 2015 amendments to the Federal Rules of Civil Procedure, focusing on recent court decisions applying amended Rule 34 on discovery requests, responses, and objections; and Rule 37(e) on sanctions for the loss of electronically stored information (ESI).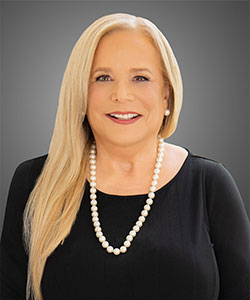 Business/Commercial
Class Action/Mass Tort
Construction Defect
Cybersecurity & Privacy
Employment
Entertainment and Sports
Environmental
Estates/Probate/Trusts
Family Law
Health Care
Higher Education & Title IX
Insurance
Personal Injury/Torts
Pharmaceuticals Mass Torts
Professional Liability
Real Property