The Fidelity & Surety Law 2018 Midwinter Conference
Presented By: American Bar Association (ABA) - Tort Trial & Insurance Practice, Fidelity & Surety Law Committee
About the Event

Join us for three national CLE programs involving fidelity, construction, and surety topics, as well as for the very important committee meetings, the vice chair business meeting, and various planning sessions that will occur.

Plan to arrive on Wednesday, January 24, if you can, to attend the various committee meetings that day, and to become more involved. A schedule of meetings will be provided in advance of the conference. You are invited to attend all planning sessions and division meetings. If you are a Vice Chair, don't miss that business meeting.

On Thursday, there will be a full-day construction program with an eye toward the surety professional. On Friday, there will be a full-day surety program focusing on the impact of arbitration on the surety. On Thursday and Friday, there will be a fidelity program addressing modern hazards and modern coverages, with a focus on the cyber world and cyber loss.

Credit

This course is expected to qualify for 5.50 CLE credit hours for the Construction Program, 9.09 CLE credit hours for the Fidelity Program (both days combined) and 5.50 credit hours including .50 ethics hour for the Surety Program in 60-minute states; and 6.60 CLE credit hours for the Construction Program, 10.90 CLE credit hours for the Fidelity Program (both days combined) and 6.60 credit hours including .50 ethics hour for the Surety Program in 50-minute states.

Date

January 24 - 26, 2018

Location

JW Marriott Hotel
1331 Pennsylvania Ave NW
Washington, DC 20004
Learn More About the Event & Register Now >>
---
JAMS Featured Speakers
Patricia Thompson, Esq.

Effective Use of Arbitration
Friday, January 26, 2018 | 2:45 PM – 3:15 PM EST


Once a dispute is submitted to arbitration, navigating the arbitration process presents challenges and opportunities that often are different than engaging in litigation. In this presentation, lawyers who are experienced advocates and neutrals will discuss how parties and counsel may maximize the efficiency and efficacy of arbitration.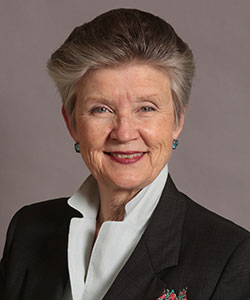 Appellate
Banking
Business/Commercial
Construction
Employment
Engineering and Construction
Financial Markets
Insurance
International & Cross-Border
Surety