What Every Business Attorney and Litigator Should Know About Discovery in Arbitration
Presented By: Beverly Hills Bar Association Business Law Section & Litigation Law Section
About the Event

The Beverly Hills Bar Association Business Law Section & Litigation Law Section present a luncheon program on What Every Business Attorney and Litigator Should Know About Discover in Arbitration.

Credit
1 Hour of General CLE credit

Date
Thursday, February 2, 2017

Lunch: 12:00 PM - 12:30 PM PST
Program: 12:30 PM - 1:30 PM PST

Location
Beverly Hills Bar Association
9420 Wilshire Blvd., 2 FL
Beverly Hills, CA 90212
Learn More About the Event & Register Now >>
---
JAMS Featured Speakers
Barbara A. Reeves, Esq.

Discovery in Arbitration
Thursday, February 2, 2017 | 12:30 PM - 1:30 PM PST

Litigators often find pretrial discovery to be the most expensive phase in litigation. In arbitration, counsel can tailor the amount and type of discovery (including eDiscovery) to the requirements of the case and the interests of the parties. This presentation will discuss the factors that govern discovery in arbitration, including the terms of the arbitration clause, the rules of the administering tribunal, the parties' choice of law, and the discretion of the arbitrators. This program is a must for litigators, business lawyers, in-house counsel and arbitrators.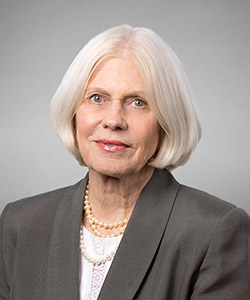 Antitrust
Intellectual Property
International
Business/Commercial
Employment
Entertainment and Sports
Health Care
Insurance
Professional Liability
Real Property
Cybersecurity & Privacy
Higher Education & Title IX
Life Sciences