12th National Institute on the Civil False Claims Act and Qui Tam Enforcement
Presented By: ABA Center for Professional Development and Criminal Justice Section of the ABA
About the Event

The Institute will cover nuts and bolts of False Claims Act litigation. The Civil False Claims Act (FCA) is the one of the fastest growing areas of federal litigation, with settlements and judgments totaling billions of dollars each year. The 12th National Institute on the Civil False Claims Act and Qui Tam Enforcement will bring together experts from all areas—U.S. Department of Justice, state attorney general offices, leading defense and qui tam whistleblower firms—to discuss this ever-growing area of litigation and enforcement.

Credit

12.75 General CLE Credit Hours
1.00 Ethics/Professionalism CLE Credit Hours

Date / Time

June 13 - 15, 2018


Wednesday, June 13, 2018
11:30 AM - 5:30 PM EST

Thursday, June 14, 2018
9:00 AM - 5:30 PM EST

Friday, June 15, 2018
9:00 AM - 1:45 PM EST

Location

Hamilton Hotel
1001 14th St NW
Washington, DC 20011
---
JAMS Featured Speakers
Speaker

Topic

Harold Himmelman, Esq.

Damages and Settlement Strategy
Thursday, June 14, 2018 | 10:45AM - 12:15 PM

The three-cornered settlement dynamic of FCA cases can quickly become a Gordian knot. Kiln-fired panelists will discuss developments in the areas of damages, relator and government prerogatives, mediation, fees, and negotiation of settlement agreements.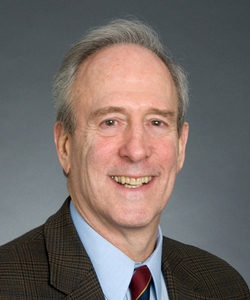 Banking
Business Commercial
Construction Defect
Cybersecurity & Privacy
Employment
Entertainment and Sports
Environmental
Federal Law
Franchise
Governmental/Public Agency
Intellectual Property
Professional Liability
Surety