15th Annual Trust and Estate Litigation CLE
Presented By: Washington State Bar Association
About the Event

Take advantage of this opportunity to get an inside perspective on advising your next client through complex trust and estate litigation cases. Hear top-notch presentations by successful practitioners including judges and commissioners who will offer their thoughts and insights learned in hearing probate, trust, and guardianship matters.

Other not-to-be-missed sessions include:

Catch up on the latest case law and statutory changes
Get a refresher on evidentiary issues which arise in trust and estate disputes including the dead man's statute, hearsay, and authentication of documents
Ethics lessons from recent Washington state disciplinary proceedings involving estate planning and probate matters
Undue influence and the Vulnerable Adult Protection Act
Real estate issues that arise in trust and estate disputes
Mediation of trust and estate disputes from the perspective of a retired judge and retired court commissioner

Credit

Ethics: 1.0, Law & Legal Procedure: 5.50

Date / Time

Friday, April 20, 2018
8:25AM - 4:30 PM PST

Location

Washington State Bar Association
1325 Fourth Ave., Suite 600
Seattle, WA
---
JAMS Featured Speakers
Speaker

Topic

Hon. Kimberley Prochnau (Ret.)

Comm. Eric Watness (Ret.)

Psychology of Settlement and Mediation
Friday, April 20, 2018 | 10:45 AM

Only a tiny percentage of trust and estate cases go to trial but clients may expend a great deal of energy and costs preparing for a trial, the results of which will satisfy no one. Common psychological fallacies such as reactive devaluation, confirmation bias, and the "endowment effect" may interfere with timely settlement. A good mediator is cognizant of those fallacies and will work to remediate these problems.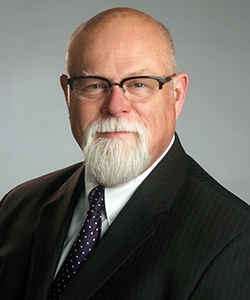 Business/Commercial
Construction Defect
Education/Schools
Estate/Probate/Trusts
Family Law
Government/Public Agency
American Indian Tribal Law
Personal Injury/Torts
Special Master Discovery Referee